Missouri Wins Top Association of Women in Sports Media Honor
Campus Group Named National Student Chapter of the Year
By Caroline Murray
Columbia, Mo. (April 15, 2015) — The Missouri School of Journalism chapter of the Association for Women in Sports Media has been named the national winner of the third annual Student Chapter of the Year.
An AWSM board committee selected the Missouri chapter from a pool of seven applicants from around the country.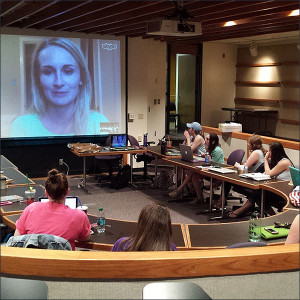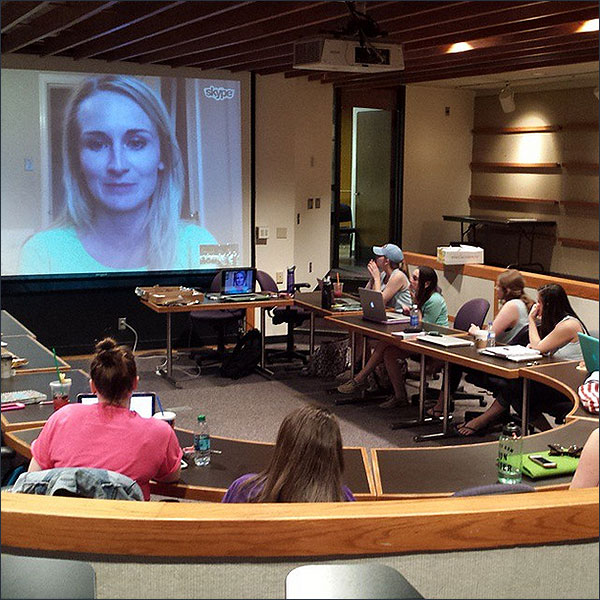 "We, as a group, could not be more grateful for this honor," chapter president Jasmine Dell said. "The chapter members at University of Missouri are so diverse and one of the most talented groups of people I've ever met. This group encompasses a wide range of skills, expertise and personal interests."
The Missouri chapter was one of the first AWSM student chapters, and membership has grown rapidly since its founding in 2013. At the monthly meetings, guest speakers, often connected via Skype, share information about their careers and opportunities in the field. Kristen Budden, BJ '06, now a Fox sideline reporter for the San Diego Padres, and Joan Niesen, MA '11, a reporter for Sports Illustrated, are two recent speakers. The group also sponsors social outings, such as attending a St. Louis Cardinals game and a University of Missouri-Louisiana State University softball game.
"Two and a half years ago a transfer student asked if I'd be interested in starting a new organization at MU, AWSM. Together we recruited a small group of officers, chartered a constitution and followed all the necessary formalities," said Elizabeth Frogge, assistant professor and AWSM faculty adviser. "Today, we have grown into a group of nearly 60 active members and have won the top student honor by the national association."
The chapter will be honored at this May's national convention in Denver. For this honor, the chapter will receive an award to display on campus, along with several complimentary student memberships.

"My main goal as chapter president is to ensure members recognize we have a supportive culture and greet them with open arms," Dell said. "We communicate to each other our accomplishments and challenges, and help each other achieve our personal goals. I'm confident Missouri's chapter will continue to successfully grow and be a home for students to thrive at the Missouri School of Journalism for years to come."
AWSM, founded in 1987, is a support network and advocacy group for women who work in sports writing, editing, broadcast and production, and public and media relations. AWSM's rapidly growing student chapter program has groups at Arizona State, Boston University, Georgia, James Madison, Maryland, Michigan, Michigan State, Oklahoma, Oklahoma State, Oregon, Penn State and Quinnipiac.
Updated: August 21, 2020
Related Stories
Expand All
Collapse All
---