Senior Journalism Student Selected to Participate in Sports Journalism Institute
Gary Cotton to Intern at MLB.com after the Summer Workshop
Columbia, Mo. (Jan. 12, 2012) — Gary Cotton, a senior at the Missouri School of Journalism, has been selected to be a member of the Sports Journalism Institute's 20th class this summer. The group will be in residence at the school from June 1 to 9, after which students will move on to paid internships around the country.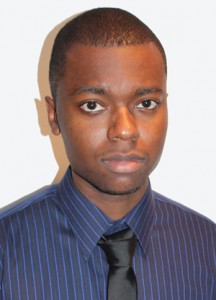 The Sports Journalism Institute, which was founded in 1993 to help women and minority students get starts in sports departments across the country, announced a partnership with Missouri last year. SJI will hold its "boot camp" in the newsroom of the Columbia Missourian, and the school is allowed to nominate a scholar to the program.
Cotton, from Leavenworth, Kan., is Missouri's inaugural choice under the agreement and will intern at MLB.com this summer.
"We're pumped that the institute is coming to Mizzou and proud to have Gary as one of its students," said Tom Warhover, chair of the school's print and digital news faculty. "These are interesting times for sports journalism. It's important that these experienced journalists pass along their knowledge to – and learn from – the next generation."
Industry professionals will teach the students during the boot camp, with assistance from school's faculty. Leon Carter and Sandy Rosenbush, both editors at ESPN, and Greg Lee, president of the National Association of Black Journalists and senior assistant sports editor at the Boston Globe direct the program.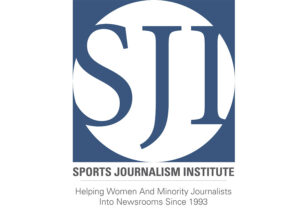 "I spoke with Gary, and I know he is excited to get this opportunity," said Greg Bowers, associate professor and sports editor of the Missourian. "He also understands that this could be a continuing opportunity for minority students at the J-School, and I think he's proud to be the first one through this new door."
Other members of the Institute's 20th class and their summer internship assignments are:
Mariah Baylor, junior, Hampton University, Virginian Pilot
Nick Creegan, junior, University of Albany, ESPN.com; Ros Dumlao, senior, University of Illinois-Urbana Champaign, Denver Post
Maya Jones, senior, University of Louisiana, Detroit News
Olivia Lewis, junior, Hampton University, Houston Chronicle
Craig Malveaux, senior, Loyola University of New Orleans, Minneapolis Star Tribune
Antonio Morales, senior, San Diego State University, MLB.com
Antonio Olivero, senior, Syracuse University, Wall Street Journal
Jack Wang, senior, University of California at Berkley, Salt Lake Tribune
RJ Young, senior, University of Oklahoma, Oklahoman
Updated: June 4, 2020
Related Stories
Expand All
Collapse All
---