2 Missouri Journalism Students among the 12 Selected for the National Sports Journalism Institute
Martenzie Johnson Will Intern at MLB.com, and Caitlin Swieca, the Denver Post, after the Summer Workshop
Columbia, Mo. (Jan. 9, 2013) — Master's student Martenzie Johnson and junior Caitlin Swieca will be among a nationwide group of 12 students to participate in the 2013 Sports Journalism Institute (SJI).
SJI, which was founded in 1993 to help women and minority students get starts in sports departments across the country, announced its partnership with Missouri in 2011. SJI holds its "boot camp" in the newsroom of the Columbia Missourian, and the School is allowed to nominate a scholar to the program. Approximately 250 women and minorities are on the staffs of the nation's sports media because of SJI.
The group of six men and six women (four African-Americans, four Latinos, three white females and one Asian-American) will make up the Class of 2013, which will be in residence at the Missouri School of Journalism from May 31-June 8, after which students will move on to internships around the country.
The work experience that awaits the Class of 2013 is as diverse as the class, with interns placed at Associated Press Sports Editors-member newspapers as well as ESPN.com and MLB.com. This year, the Washington Times and Richmond (Va.) Times-Dispatch will each host an intern chosen through APSE's partnership with Scripps Howard, which provides students with a stipend that pays their summer expenses.
Industry professionals will teach the students during the boot camp, with assistance from School's faculty. Leon Carter and Sandy Rosenbush, both editors at ESPN, and Greg Lee, sports editor of the South Florida Sun-Sentinel in Fort Lauderdale, direct the program.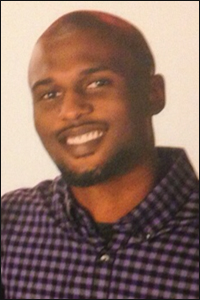 Johnson is Missouri's choice under the partnership agreement, and he will intern at MLB.com this summer. He is a teaching assistant in the Cross-Cultural Journalism class and has served as a sports beat writer at the Columbia Missourian. Johnson earned his bachelor of arts degree in journalism and mass communication from the University of Wisconsin-Madison. There he was the recipient of the Betty J. Frazier and Steven Mark Wiltgen Sports Media Scholarship, the Joan Kirkpatrick Professional Achievement Scholarship and the Big Ten Media Grant. Johnson was a sports content producer for the Wisconsin Sports Network.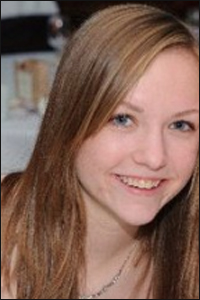 Swieca was selected to represent the Association for Women in Sports Media, and she will intern at the Denver Post. Swieca, from Chicago, is a dual major in print and digital news and political science. She reports on the Missouri women's basketball team for the Missourian, where she has been on staff since January 2012. Swieca previously covered Missouri baseball and Columbia College women's basketball, among other sporting events. During the summer of 2012 she served as a sports reporting intern at the Daily Herald in suburban Chicago, where she had the opportunity to cover Major League Baseball, college sports and other minor league sports in the Chicago area.
"The Association for Women in Sports Media is thrilled to continue our partnership with SJI and our shared mission of promoting newsroom diversity," said Lindsay Jones, AWSM intern coordinator. "Our past SJI interns have arrived at their internships with a head start on their summers through SJI's invaluable training program."
SJI partners include the Asian-American Journalists Association, which select one member of the class each year; the National Association of Hispanic Journalists; and the National Association of Black Journalists, whose former president, Greg Lee, is a 1994 SJI alumnus and founding partner APSE.
Other partners who help fund the event are APSE, the Chicago Tribune Foundation, ESPN, MLB.com, the National Football League, Investors Savings and the Missouri School of Journalism.
"The Sports Journalism Institute is an important program, and it was great having the students in our newsroom last summer," said Associate Professor Greg Bowers, sports editor at the Missourian. "We're looking forward to doing it again."
Other members of the Institute's 2013 and their summer internship assignments are:
Christopher Chavez, sophomore, Marquette University, Salt Lake Tribune.
Brandon Theo Dorsey, sophomore, Hampton University, Washington Times.
Rebecca Fitzgerald, junior, State University of New York at Geneseo, Kansas City Star.
Erica A. Hernandez, sophomore, University of Florida, Fort Lauderdale Sun-Sentinel.
Isabelle Khurshudyan, junior, University of South Carolina, ESPN.com.
Alvaro Ignacio Montaño, senior, University of Houston, Los Angeles Daily News.
Kelly Parsons, senior, University of North Carolina at Chapel Hill, Minneapolis Star-Tribune.
Christian Trevino, senior, University of Maryland, College Park, MLB.com.
Rhiannon Walker, sophomore, University of Maryland, College Park, The Oklahoman.
Kristian Winfield, junior, Hampton University, Richmond Times-Dispatch.
Updated: July 13, 2020
Related Stories
Expand All
Collapse All
---