St. Louis Cardinals Partner with Sports and Entertainment Promotions for New Promotional Strategy
Columbia, Mo. (Sept. 29, 2016) — The St. Louis Cardinals will have a bit of Mizzou flair next year when it comes to their promotional strategy thanks to the efforts of the Spring 2016 Sports and Entertainment Promotions students and their instructor, Cynthia Frisby.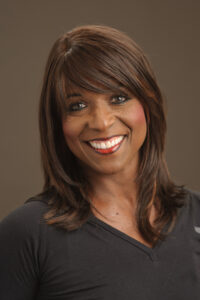 The students were tasked by the Cardinals to find a way to reach Spanish-speaking fans. Each semester in the class, students create a promotional campaign plan, including a media kit, for clients. Past clients have included the St. Louis Rams, Kansas City Royals and the Kansas City Chiefs. What makes this group stand out is that, for the first time in all the years the class has been offered, the client took the ideas from all three teams and plans to implement them all.
"I think what makes this so special is that they are actually using ideas from all three teams," Frisby said. "I am so excited and proud."
Frisby added that she was blessed to have students who were either from Latin decent or were Spanish majors to help make this project run smoother. There were nights when the students didn't get much sleep and times when presentation practice became tedious, but they got the job done.
Senior Taylor Brodie said that going to baseball games when she was younger made this process easier for her and her teammates to create ideas. She said that she was able to tap into those childhood moments and realize that attending a Cardinals game was about more than winning or losing. It was about bonding with her family along with others who held a common interest, which is why her group helped create the idea behind a Hispanic Heritage night.
Other ideas included starting a Spanish Twitter account and launching a Spanish-language video topic page on the Cardinals' website in which they will call Los Cardenales – all of which will be utilized by the Cardinals for the 2017 baseball season.
"We appreciate the amazing work the students did in helping us develop our communication strategy," Vice President of Communications Ron Watermon said. "We found their efforts invaluable."
Real world experience is what makes this class useful for students that have an interest in going into the sports or entertainment industry.
Students Who Worked On the Cardinals Campaigns
De'Oro Productions

John Ekedahl
Samantha Hoffmann
Jacqueline Leblanc
Rona Navales
Steven Stoner

Elite Sports Management

Taylor Brodie
Bridget Cauley
Mary Evanoff
Joey Lucas
Kennedy Robinson

Innova Promotions

Megan Barnes
Ryan Burnett
Baylee Cummins
Cassidy Herring
Daniel McCauley
Updated: October 2, 2020
Related Stories
Expand All
Collapse All
---