Ethnic Groups Process Breast Cancer Information Differently, MU Researcher Finds
By Jessica Pollard
MU News Bureau
Columbia, Mo. (June 10, 2005) — Recent studies indicate that while more Caucasian women are diagnosed with breast cancer each year, the survival rate among African-American women is lower than Caucasian women. This may suggest that media messages encouraging women to engage in risk prevention work better for Caucasians than African Americans.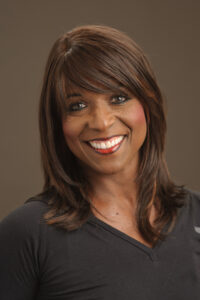 Now, a University of Missouri-Columbia researcher has found that spirituality, risk perception and self-worth play key roles in how different ethnic groups process media messages and engage in self-detection of breast cancer.
"Previous research indicates that spirituality influences how African-American women process health messages," said Cynthia Frisby, associate professor of advertising at the MU School of Journalism. "I wanted to compare and test whether African-American women and Caucasian women process breast cancer prevention methods differently."
Frisby's study used data from 446 surveys completed by 240 Caucasian women and 206 African-American women from 11 major U.S. cities. Respondents answered a series of questions to measure variables including message acceptance, talking about breast cancer, seeking information on breast cancer, behavioral intention and perceived risk. Participants also were polled on age, education and income through standard survey questions.
Results from African-American women indicated that those with high spiritual values tended to pay more attention to media messages than less spiritual women. For Caucasian women, self-worth had the biggest impact on media message perception, as women with high self-worth paid more attention to breast cancer information than those with lower self-worth. Spirituality did have an effect on how both parties talked about breast cancer. African American women with high spirituality and high self-worth talked more about breast cancer than those with low spirituality and low self-worth.
The study also analyzed behavioral intentions. The interaction between self-worth and perceived risk had a significant impact on African-American women's personal behavior toward breast cancer. In contrast, spirituality played a strong role for Caucasian women, as less spiritual women were more likely to engage in detection behavior than more spiritual women.
"By embracing cultural and ethnic factors, our study contributes to developing a more holistic health message model to better understand processes associated with health message rejection and acceptance when targeting diverse ethnic groups," Frisby said. "Future research should continue to examine the role spirituality plays in both African American and Caucasian individuals and on other health outcomes in other health contexts."
Frisby's research was funded by the Health Communication Research Center, a grant-funded center under the auspices of the Missouri School of Journalism and MU Sinclair School of Nursing. The Center's primary mission is to foster research to improve communication between the health care community and the public.
Updated: April 7, 2020
Related Stories
Expand All
Collapse All
---