Negative Newspaper Articles about Clinical Trials Decrease Public Willingness to Participate, Study Finds
Clinical Trials are Necessary for Discovery of New Treatments and Cures
By Katherine Kostiuk
MU News Bureau
Columbia, Mo. (March 20, 2007) — A University of Missouri-Columbia study has found that newspapers' front page and section stories about clinical trials are overwhelmingly negative and that exposure to these stories may decrease people's willingness to participate in medical trials.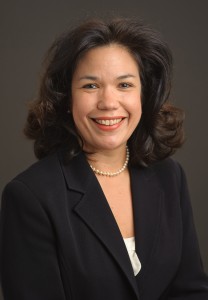 "We studied the tone and prominence of news stories about clinical trials and how that appeared to affect participation in trials," said María Len-Ríos, an assistant professor at the Missouri School of Journalism. "Clinical trials are an important step in the process of developing effective drugs and treatments. This is an important subject: it's your health, your loved ones, your children and their well-being."
Len-Ríos and journalism graduate student Qi Qiu analyzed the content of newspaper stories in The New York Times and The Washington Post between May 2002 and June 2003. During that time, they found 216 stories that mentioned clinical trials in The New York Times and 124 in The Washington Post. Analysis of story tone revealed that 34 percent of the articles were negative, while 29 percent were positive. Stories appearing on the front page were 77 percent negative, while stories on inside pages were more balanced in tone. Some of the topics that gained prominence during the period studied included the cessation of 27 gene therapy studies after the death of a French child, the discovery of genetic links to breast cancer and the dangers of hormone replacement therapy.
To compare news coverage with willingness to participate in clinical trials, Len-Ríos and Qiu conducted a telephone survey of 432 adults in the Kansas City metropolitan area from June to July 2003. Results showed that national newspaper exposure was negatively associated with intention to participate in clinical trials.
"How we define news is about conflict, significance and prominence," Len-Ríos said. "Of course, we have to report the facts – and sometimes that truth is negative – but we have to deal with the consequences of that."
Len-Ríos said that reporters might be able to counterbalance these negative effects by including information about how clinical trial research as a whole has led to lifesaving therapies. Medical and industry professionals also may need to work harder to inform reporters about the positive developments in their clinical research, she said.
"It's important to put a clinical trial or a result in context so that readers understand the broad picture," she said.
The study, "Negative Articles Predict Clinical Trial Reluctance," was published in the Winter 2007 issue of the Newspaper Research Journal.
Updated: April 16, 2020
Related Stories
Expand All
Collapse All
---