Researchers Advance Health Communication for At-Risk Populations
The $8.6 Million Grant Will Fund Efforts to Improve Health Literacy, Health Outcomes
By Emily Smith
MU News Bureau
Columbia, Mo. (Oct. 24, 2008) — The National Cancer Institute (NCI) has awarded an $8.6 million grant to the University of Missouri Health Communication Research Center (HCRC), in partnership with Washington University in St. Louis, to advance health communication that will improve health literacy and health outcomes for at-risk populations.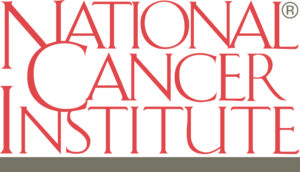 The project promotes the importance of ensuring access to understandable health information. According to the National Assessment of Adult Literacy, only 12 percent of adults have proficient health literacy, which means that they have the skills needed to manage their health. The announcement supports Health Literacy Month, which is recognized in October.
The renewal grant will fund the continuation of Ozioma (which means "good news" in Nigerian), a biweekly news service created by MU researchers that produces localized cancer-related news releases for black communities. The researchers analyzed the effectiveness of the news service and found that providing localized cancer news to black newspapers increased cancer news coverage and, therefore, prompted changes in readers' behaviors.
Our goal is to build on the findings from the Ozioma study by advancing tailored communication and health public relations to improve health outcomes for at-risk and general populations," said Jon Stemmle, HCRC assistant director. "We will develop a news information bureau that will provide locally relevant and race-specific cancer news stories to minority newspapers in predominately minority markets throughout the United States."
The news service will provide health stories to 36 newspapers. According to the researchers, the objective is to develop a permanent news service for NCI that targets every minority newspaper service in the United States.
"Providing people with understandable health information is essential to improving their health literacy," said Glen T. Cameron, HCRC director and the Maxine Wilson Gregory Chair in Journalism Research. "We hope to engage media in this process through our new news service, Informing Smart Health Decisions (I-SHD). Most press releases are general in form, created for the mass media audience. I-SHD is a cutting-edge approach to media relations that localizes a general release by region, state or community. We use local quotes, graphics and data to make the story more meaningful both for the local media and their audience."
The HCRC team consists of Cameron, Stemmle and María Len-Ríos, an assistant professor of strategic communication at the School, and a team of HCRC graduate students. The project also will include members of the Health Communication Research Laboratory at Washington University in St. Louis.
Updated: April 30, 2020
Related Stories
Expand All
Collapse All
---