Homeland Security and Media Evaluate Terror Threats Differently
By Katherine Kostiuk
MU News Bureau
Columbia, Mo. (Aug. 28, 2006) — When faced with a terror threat like the recent plot to blow up planes traveling from the U.K. to the U.S., the American public turns to the media for information about the level and duration of the threat. However, the information people receive from different sources may be conflicting and confusing. A recent study by a University of Missouri-Columbia researcher found the Department of Homeland Security (DHS) and media evaluate and communicate terror threats differently.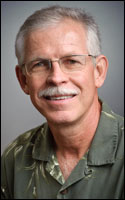 "Our findings show that the public might be exposed to different terror threat information, as well as different tones and emphases at the threat communication level, which can sometimes confuse the public," said Glen T. Cameron, professor of strategic communication and Maxine Wilson Gregory Chair of Journalism Research at the Missouri School of Journalism.
Cameron, along with Augustine Pang, MU doctoral candidate, and Yan Jin, PhD '05, and now assistant professor at Virginia Commonwealth University, examined press releases from DHS and news stories and commentaries from The Washington Times and The Washington Post between March 2002 and November 2004.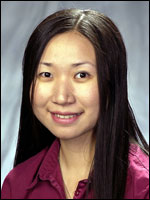 They found that The Washington Times reported from a conservative perspective, while The Washington Post reported from a liberal perspective. DHS and The Washington Times both evaluated terror threats as long-term but controllable, while The Washington Post saw the same threats as short-term but severe.
"We found a variation on the parable of the blind men and the elephant," Cameron said. "Different media from different political persuasions see a different story from the same, rather ambiguous, DHS terror threat advisories."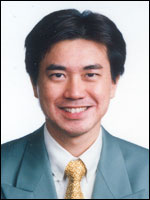 Jin said that the advisories from DHS were ambiguous because the content in DHS press releases did not match with its own color-coded terror alert system.
"The fact of its press releases not aligning with its own color-coding system should be addressed by DHS so as to enhance information accuracy and help the media and the public better understand the situation," Jin said. "This might not affect people directly. However, it may affect how the media perceive DHS as a credible information source."
Although DHS's textual communication was not consistent with its color-coded terror alert system, the study found that both newspapers wrote articles and commentaries that did match with the alert system.
"DHS didn't build a common understanding on threat," Pang said. "Its press releases didn't align with its own alert system. Nonetheless, both newspapers communicated the threats according to the color-coded system. Although DHS has been maligned for that system, the system itself might be what created a common language for the papers."
The study was published in the Journal of Contingencies and Crisis Management in June 2006.
Updated: April 10, 2020
Related Stories
Expand All
Collapse All
---