Newspaper Study: Investing in the Newsroom is Good for Business
Journalism and Marketing Researchers Determine News Quality Directly Impacts Profitability
By Bryan Daniels
MU News Bureau
Columbia, Mo. (Feb. 15, 2007) — In recent years, the newspaper industry has experienced a variety of changes. None have been more noticeable than declining profit margins. Researchers at the University of Missouri-Columbia now have valuable information that could help publishers reverse the downward trend.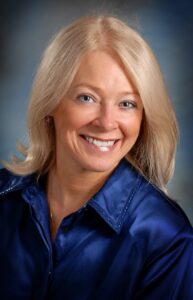 Murali Mantrala, who is the Sam Walton professor of marketing in the College of Business, and Esther Thorson, director of research for the Donald W. Reynolds Journalism Institute and associate dean for graduate studies in the Missouri School of Journalism, recently examined the profitability of newspapers. They collaborated with marketing doctoral students Hari Sridhar and Prasad Naik, who is now a professor at the University of California-Davis. The team of researchers focused on three areas of operation – news quality; distribution and circulation; and advertising – by analyzing financial data of small- to medium-sized newspapers with circulations of 85,000 or less. Research revealed that news quality most directly affects the bottom line.
"The most important finding is that newspapers are under-spending in the newsroom and over-spending in circulation and advertising," Thorson said. "If you invest more in the newsroom, do you make more money? The answer is yes. If you lower the amount of money spent in the newsroom, then pretty soon the news product becomes so bad that you begin to lose money."
The assessment was made using a diagnostic tool developed by the researchers. It consists of a mathematical formula that breaks down revenues and expenditures from news, advertising and circulation departments and predicts profitability. The financial data, which covers a 10-year period, was provided by Inland Press Association, a trade organization of more than 900 daily and weekly newspapers. The identities of the newspapers were anonymous.
What they discovered is that during down cycles, newspapers generally focus more on increasing advertising sales and boosting circulation. With the popularity of the Internet and specialized Web sites, Thorson said newspapers have lost some of their advertising appeal with high-dollar advertisers, such as automobile dealerships and major retail establishments. She said classified advertising also isn't as reliable because readers now search online for jobs, houses and various niche items. As societal norms and preferences change, Thorson said that "newspaper revenues are increasingly threatened."
Mantrala and Thorson are confident that industry leaders and publishers will appreciate the value of their research and utilize the information when attempting to rebound from negative cycles. Thorson said the findings, and equally importantly, their solution, can be applied to any newspaper – regardless of circulation.
"By looking at the data, investing in news quality does pay off," Mantrala said. "It improves circulation and advertising revenues, which are the bulk of a newspaper's revenues. Better news quality drives circulation, and circulation drives advertising revenues."
The study, "Uphill or Downhill? Locating Your Firm on a Profit Function," will be published in the April issue of the Journal of Marketing.
Updated: April 16, 2020
Related Stories
Expand All
Collapse All
---