Tim Vos Wins Research Award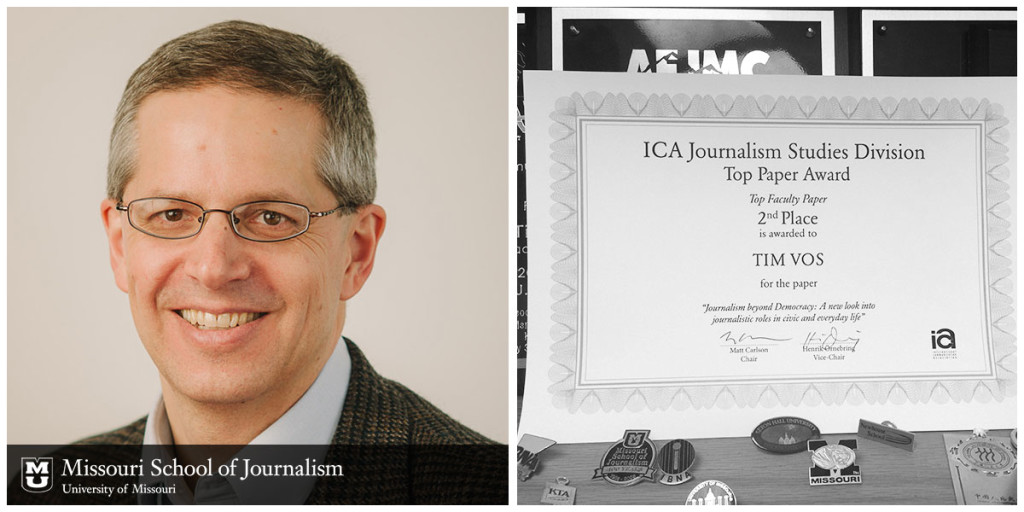 By Kody Ferrin
Columbia, Mo. (July 7, 2016) — Studying how journalism is practiced around the world presents a number of problems for scholars; different kinds of government, the economic status of the country and other such factors all affect the role of journalism in societies.
Now, a new model, created in part by Associate Professor Tim Vos, makes it possible to compare journalism in any country. He was recently recognized for this accomplishment at the International Communication Association in Fukuoka, Japan. Vos and co-author Thomas Hanitzsch from Ludwig Maximilian University of Munich earned a top faculty paper honor for "Theorizing Journalism. Journalism Beyond Democracy: A New Look into Journalistic Roles in Civic and Everyday Life."
"The model helps scholars in countries that are often overlooked and that don't mirror Western ways of thinking about journalism," Vos said. "I'm contributing to theory building in hopes that other scholars who are going to study the same phenomenon would find it helpful to use the concepts that I've provided as a way for them to see the world in a way that they wouldn't see otherwise," he said.
Vos chairs the Journalism Studies faculty at the School. His research focuses on factors that shape journalistic content and journalism as a social institution, paying particular attention to the theoretical issues of historical explanation.
Updated: September 29, 2020
Related Stories
Expand All
Collapse All
---