Parents' Communication Styles Influence Children's Smoking Habits, Journalism Researchers Find
By Madison McGinness
MU News Bureau
Columbia, Mo. (March 28, 2005) — The American Legacy Foundation recently reported that while the prevalence of smoking among high school students has decreased significantly in the past few years, this trend does not hold for middle school youth. Reports show that 10 percent of this age group has smoked at least one cigarette in the past 30 days. A new study by researchers at the University of Missouri-Columbia's Health Communication Research Center found that parents' communication styles significantly influence whether their teenager stops smoking.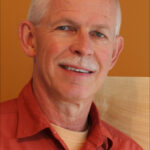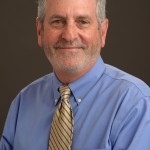 "We found that while discussions with parents did not directly shape teens' perception or behaviors about smoking, the type of family interaction and communication patterns did play an important role," said Glen Cameron, the Maxine Wilson Gregory Chair in Journalism Research, who conducted the study along with Glenn Leshner, associate journalism professor at MU, and I-Huei Cheng, a Missouri Journalism doctoral candidate and an assistant journalism professor at the University of Kansas. "Authoritatively talking to teens and telling them not to smoke might backfire."
The researchers interviewed 620 early adolescents, ranging in age from 11 to 15, and 718 parents through a telephone and online survey. The survey measured a person's attitude about smoking and determined the role of family communication in teen smoking prevention. Cameron and his colleagues found that when a parent discussed smoking with their teen in an authoritative style, it had little effect on how they thought about smoking. However, there was a decreased likelihood that a teen would smoke or intended to smoke in the near future when the discussion was coupled with a parenting style that encouraged children to develop ideas and opinions.
The survey also examined the media influence on teens' perceptions toward smoking and found that media messages neither enhanced nor weakened the effects of family discussions toward tobacco use. However, family discussion about smoking was related to increased attention to antismoking messages in the media.
The findings from this study suggest that a successful public health campaign should employ both media messages and interpersonal sources of influence, such as teachers and peers, for a maximum impact of its messages," Cameron said.
The researchers will present their findings soon to the Health Communication Division of the International Communication Association. The study was funded through an arrangement with the Centers for Disease Control and Missouri Senator Jim Talent.
Updated: April 3, 2020
Related Stories
Expand All
Collapse All
---