The Olympic and Paralympic Games take alumni from Mizzou to Tokyo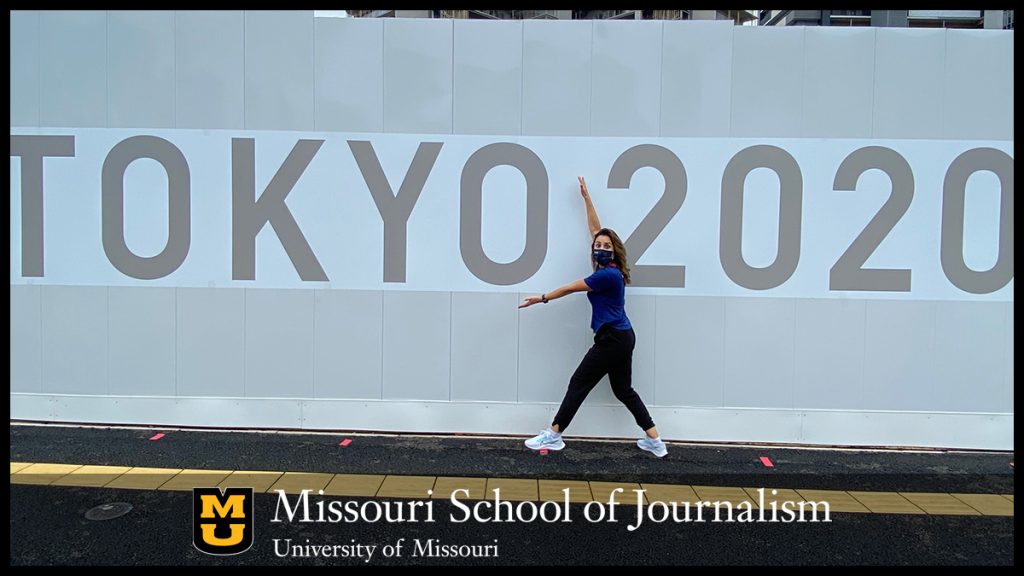 Cassidy Herring at the 2020 Tokyo Olympic and Paralympic Games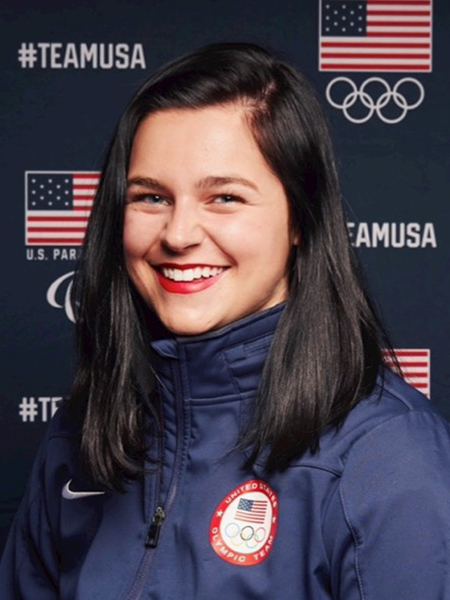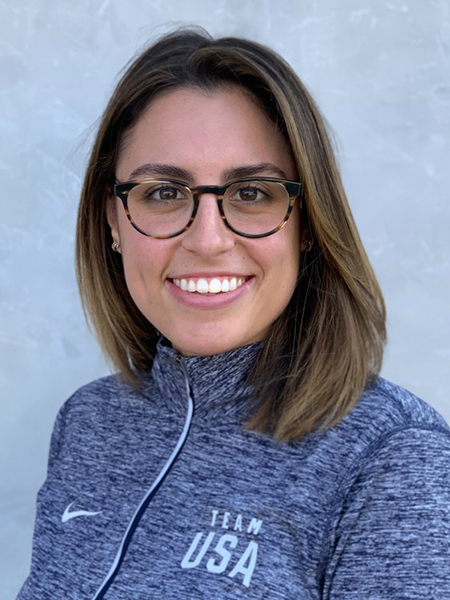 Mizzou alumni Cady Lowery, BJ '18, and Cassidy Herring, BJ '17, MA '18, may have started in Columbia, Missouri, but in 2021 their dreams took them to Tokyo. Although they weren't among the athletes competing, both played important roles during the Olympic and Paralympic Games.
"When I was 8 years old, I broke both of my arms. It was the summer of 2004 and while I was in my casts, I kept seeing commercials for the Athens Summer Olympics," said Lowery. "My mom brought a TV into my room and I spent my days watching and falling in love with the Olympic movement."
Lowery never expected her love of the Olympics to lead to a job when she chose to pursue a career in sports. Then, after spending a year as an Oscar Mayer Hotdogger, Lowery was hired by the United States Olympic & Paralympic Committee (USOPC) as a communications assistant.
As Lowery was completing her journey to the Olympics, Herring went through a similar process the year before. Herring graduated from Mizzou with a master's degree in journalism before being hired as a business consulting analyst by the USOPC. Like Lowery, Herring grew up with the Olympics due to her dad being an Olympic athlete and learned a lot about the importance of drive, hard work and teamwork through playing sports. When she had the opportunity to be a marketing activation intern the summer before her year in the graduate program at Mizzou, she jumped at the chance. Then, 11 days after graduating, she moved to Colorado to begin her career with the United States Olympic & Paralympic Committee.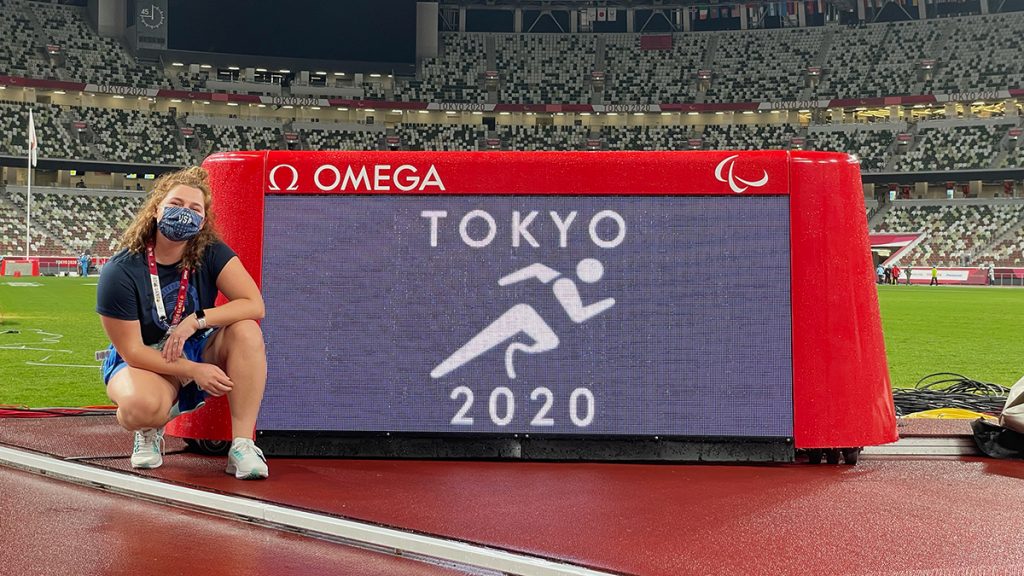 Though we only see the Olympic and Paralympic Games once every two years, preparing for the games is full-time. "There's a lot that goes on between the Games," said Herring. "We have the Pan American, Para Pan American and Youth Olympic Games, as well as the Summer and Winter Olympics and Paralympics."
Both Herring and Lowery have changed jobs since joining the USOPC. Lowery is now a donor engagement coordinator and spends her days working with donors and keeping up to date with donor records. Herring is now a manager of athlete and NGB of marketing and oversees branding and marketing programs that are athlete-and-NGB-facing. She is also developing a platform that provides the opportunities for sponsors to directly engage with athletes in individual and group marketing with the goal of exposing athletes to as many partner opportunities as possible.
Generally, the Games run on a rigorous schedule. The International Olympic Committee & International Paralympic Committee award the games to the organizing committee 7 years in advance. The Paralympics directly follow the Olympics. This all changed when the COVID-19 pandemic struck. Given the nature of the pandemic, the Tokyo Games were delayed until 2021, giving staff only six months between the summer and winter games. Now, more than ever, staff, athletes and coaches must work together to make everything happen.
Both Lowery and Herring had different journeys to the USOPC, but Mizzou gave them the skills necessary to succeed in their positions. During their time at Mizzou, they were allowed to work in professional environments, such as the capstone experience with Fox Sports and gain invaluable mentors with professors and other industry professionals.
"Mizzou allowed me to piece together different parts of the Strategic Communication program to make my experience what I wanted it to be," says Herring. "It gave me the skill I needed to be successful in the workforce."
Updated: October 19, 2021
Related Stories
Expand All
Collapse All
---