Missouri School of Journalism student Chelsea Roemer named one of eight AWSM Scholars across the nation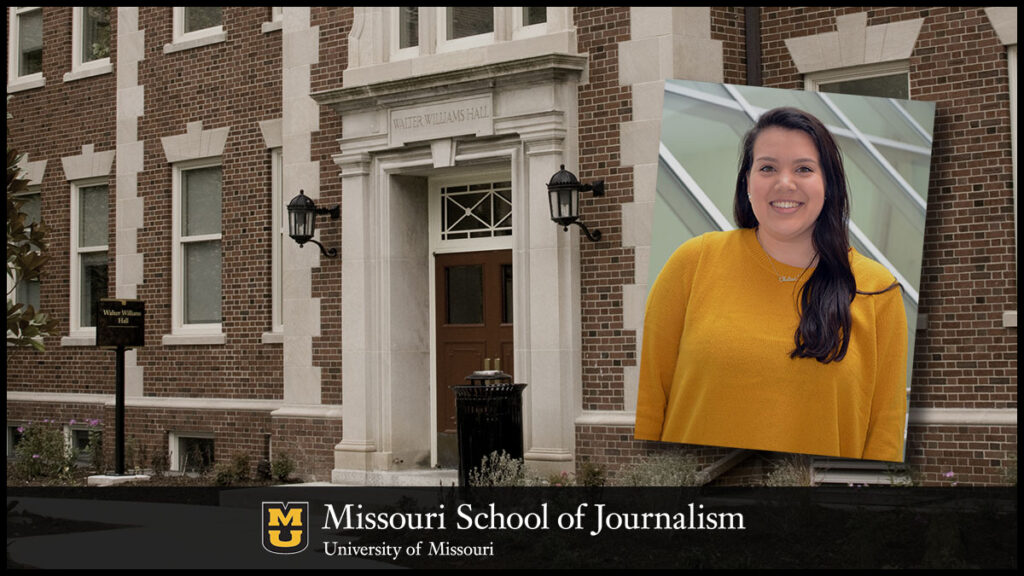 Strategic communication senior Chelsea Roemer has been named one of eight 2020 AWSM Scholars nationwide by the Association for Women in Sports Media.
Honor includes internship, scholarship
Columbia, Mo. (Jan. 28, 2020) — Missouri School of Journalism senior Chelsea Roemer has been named one of eight 2020 AWSM Scholars nationwide by the Association for Women in Sports Media. As part of the honor, she will receive the Joyce-Jenks Family Scholarship and work a paid media relations internship with USA Softball in Oklahoma City this summer.
The AWSM Scholars program is open to collegiate women interested in pursuing careers in sports media. Internship placements for the 2020 class also include the Orlando Sentinel, USA Today, ESPN, MLB.com, CNN Sports and Sporting News.
"It is an absolute honor to be named an AWSM Scholar," said Roemer, a strategic communication student from Dallas. "AWSM has done so much for me since my freshman year at Mizzou and I'm proud to be part of an amazing group of strong, empowering group of women. I cannot wait to learn and grow with USA Softball this summer."
Roemer is currently a strategic communications intern for Mizzou Athletics. She is also the vice president for the AWSM Missouri student chapter. Since coming to MU, she has interned for a New England Collegiate League team, the Valley Blue Sox, the Northwoods Collegiate Baseball League and the Madison (Wisconsin) Mallards.
As a freshman, she also worked for the Maneater and reported on the Mizzou volleyball team, gymnastics team, swim and dive team, as well as the Kansas City Chiefs.
It is Roemer's dream to work for a professional sports team's media or public relations department, she said.
There have been several MU students who have been named AWSM scholars over the years, including scholars for the past three consecutive years.
"Our students compete against others from all over the country, not just schools with AWSM chapters," said Associate Professor Elizabeth Frogge, who serves as the AWSM Missouri chapter faculty adviser. "It speaks highly of the Mizzou chapter and our students to be chosen again. Chelsea follows in the footsteps of MU senior Devin Kane, who was picked for the USA Softball internship last year."
Previous AWSM Scholars from MU:
Devin Kane (2019) USA Softball
Jamila St. Ann (2019) Sporting News
Anne Rogers (2018) MLB.com
Emily Roth (2016) ESPN
Caitlin Swieca (2013) Denver Post
Joan Niesen (2011) Sports Illustrated
Maureen Fulton (2004) Cleveland Plain Dealer
Jessica Hopp (2001) Cleveland Plain Dealer
Stacy Covitz (2000) ESPN
Joanna Chadwick (1996) Sports Illustrated
About AWSM Scholars Program
Founded in 1987, the Association for Women in Sports Media (AWSM) is a worldwide organization of more than 600 women and men (professional and student) employed in sports writing, editing, broadcast and production, public relations and sports information. The Missouri chapter was one of the first AWSM student chapters in the nation and membership has grown rapidly since its founding in 2013. In 2015, AWSM Missouri was named the national winner of the third annual Student Chapter of the Year.
Updated: November 11, 2020
Related Stories
Expand All
Collapse All
---