Elizabeth W. Frogge
Associate Professor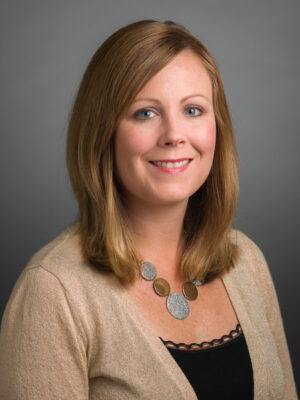 Download High-Resolution Photo
Managing Editor, KOMU-TV
306 Lee Hills Hall
Missouri School of Journalism
Columbia, MO 65211-1200
ELIZABETH WILLIS FROGGE has more than a decade of experience in reporting, anchoring, producing and shooting television news. In 2010 she returned to teach at the Missouri School of Journalism and to serve as the managing editor at KOMU-TV. Frogge has been instrumental in coordinating the coverage of major news events, such as the blizzard of 2011, the EF5 Joplin tornado, the funeral of Hermann Police Sgt. Mason Griffith, numerous elections and court cases including the Joseph Elledge murder trial and the vacating of Ryan Ferguson's sentence.
Frogge has taught a variety of television courses and helped redesign the broadcast curriculum in 2021. She currently teaches TV Reporting 2. She is also the faculty adviser and co-founder of the student chapter for the Association for Women in Sports Media.
Previously, Frogge worked at WVUE in New Orleans where she covered Hurricane Katrina and the rebuilding of the Gulf Coast. This work garnered awards from the New Orleans Press Club and the Associated Press.
Frogge also served as an anchor/reporter/producer for WECT and WSFX in Wilmington, North Carolina; as a reporter for WEVV in Evansville, Indiana; and as the Owensboro, Kentucky, bureau chief.
Frogge earned a bachelor's degree in broadcast journalism from the Missouri School of Journalism in 1999.
Updated: April 24, 2023