The Missouri School of Journalism Welcomes 11 New Faculty Members
By Amy Brachmann
Master's Student
Columbia, Mo. (Sept. 14, 2010) — The Missouri School of Journalism begins the 2010-2011 year with 11 new full-time faculty members. Among them are winners of some of journalism's top honors, including The Pulitzer Prize, the Emmy, advertising's ADDY Awards and the Missouri Honor Medal for Distinguished Service in Journalism.
The new hires come as the School expands its study and multimedia options. They were chosen for their varied and accomplished careers and bring an impressive range of expertise and ideas to new and ongoing efforts at the School.
The new faculty are: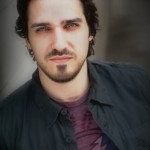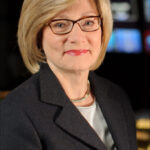 Barbara Cochran, Professor
Curtis B. Hurley Chair in Public Affairs Journalism
Journalism Studies and Radio-Television Journalism Faculties
Barbara Cochran spent 12 years as president of the Radio Television Digital News Association, during which the association received the Missouri Honor Medal for Distinguished Service in Journalism. Throughout her career, Cochran also worked as managing editor of the Washington Star, vice president for news for National Public Radio, executive producer of NBC's Meet the Press and vice president and Washington bureau chief for CBS News. She received the Media Institute's Freedom of Speech Award, the AWC Matrix Foundation's Edith Wortman First Amendment Award, the Library of American Broadcasting's Giants of Broadcasting Award, two duPont-Columbia Awards while at NPR and RTDNA's First Amendment Award. Cochran will teach students in the Journalism School's bureau in Washington, D.C. which is headquartered in the National Press Club building.
Frank Corridori, Assistant Professor
Strategic Communication Faculty
In his career, Frank Corridori has been an art director, creative director, creative consultant, design consultant, photographer, illustrator, writer and Web designer. He spent the past year as vice president of design and associate creative director at PURE in Columbia, Mo., and earned four ADDY Awards. Previously, Corridori served as senior art director at the Martz Agency, senior designer and art director at Catapult Strategic Design and senior designer and art director at Urban Archaeology. Corridori will teach visual communication courses.
Elizabeth Willis Frogge, Assistant Professor
Radio-TV Journalism Faculty
Elizabeth Willis Frogge spent the past decade reporting, anchoring, producing and shooting television news. At WVUE in New Orleans, she covered Hurricane Katrina and the rebuilding of the Gulf Coast and received awards from the New Orleans Press Club and Associated Press. Prior to that, she served as an anchor/reporter/producer for WECT and WSFX in Wilmington, N.C., as a reporter for WEVV in Evansville, Ind., and as the Owensboro, Kent., bureau chief. She graduated with a bachelor's in journalism from MU in 1999 and now returns to KOMU as a managing editor.
Mike Jenner, Professor
Houston Harte Chair in Journalism
Print and Digital News Faculty
Mike Jenner joins the faculty after 17 years at The Bakersfield Californian, a family-owned community daily newspaper where he spent 11 years as top editor. He began the company's interactive media division and shaped The Californian into a convergence leader as one of the first Web-first newsrooms, one of the first with live-blogging and a leader in citizen journalism. Jenner also worked at the Hartford Courant, The Philadelphia Inquirer, The Columbia (Mo.) Daily Tribune, Coffeyville (Kan.) Journal and Hattiesburg (Miss.) American. He graduated from MU with a bachelor's degree in 1975 and will work with the School's news media and Reynolds Journalism Institute on research, teaching and identifying, testing and promoting new journalism business models.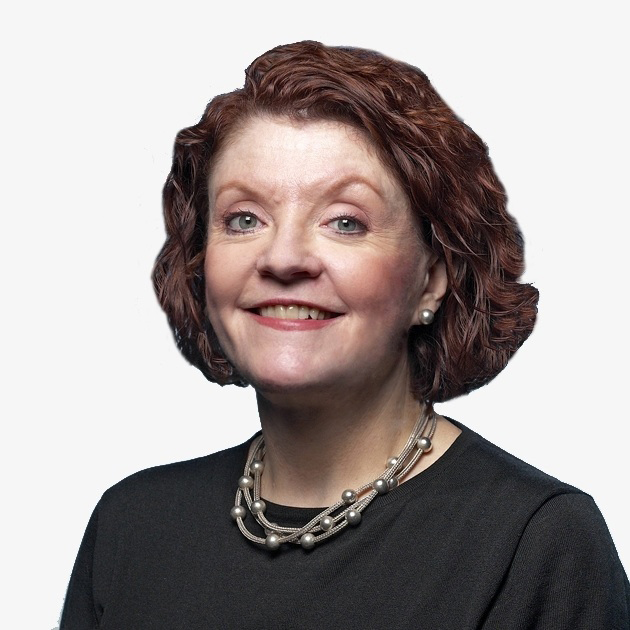 Brian Kratzer, Assistant Professor
Photojournalism Faculty
Columbia Missourian Director of Photography
Brian Kratzer comes to MU from the Gainesville (Fla.) Sun, where he served as assistant managing editor for the online and multimedia editions of Gainesville.com and Gatorsports.com. His work on transitioning the newsroom to an online-first mindset earned his team the Arthur "Pinch" Sulzberger Award from The New York Times. Kratzer graduated from MU with a master's degree in journalism in 2005. In addition to work with the Missourian, he teaches photo desk management and staff photojournalism.
Amy McCombs, Professor
Lee Hills Chair in Free Press Studies
Journalism Studies and Convergence Journalism Faculties
Amy McCombs is a chief executive and business leader with broad-based experience in the information media, financial service, higher education and nonprofit sectors. She is widely acknowledged for transforming traditional, legacy-based organizations into proactive businesses ready to respond to changing competitive, regulatory and technology environments. McCombs spent the majority of her career in media with executive management responsibilities at both the Chronicle Publishing Company in San Francisco and the Broadcast Division of the Washington Post Company. Most recently she served as president of Presidio Graduate School and Heald College in San Francisco. Her many awards include the Missouri Honor Medal for Distinguished Service in Journalism, B'nai Brith's First Amendment Freedom Award and the National Headliner Award from Women in Communications. She earned a bachelor's in journalism from MU in 1968 and a master's in 1972.
Stephanie Padgett, Assistant Professor
Strategic Communication Faculty
Stephanie Padgett worked at Empower MediaMarketing in Cincinnati, where she developed campaigns for clients Marion Merrel Dow, Roto-Rooter, Lens Crafters and Nicoderm and Nicorette. She spent the 2009-2010 academic year as a Fellow at the Reynolds Journalism Institute, during which she examined ways newspapers can increase revenue from online advertising. Padgett is teaching media planning as well as serving as director of media, research and operations for MOJO Ad.
Rhonda Prast, Assistant Professor
Magazine Journalism Faculty
Rhonda Prast worked as projects editor for StarTribune.com at the Minneapolis Star Tribune. She developed project pages for news and feature stories, managed 170 staff and community blogs and won an Emmy, an Eppy and a National Headliners award for a multimedia project on the I-35W bridge collapse. She also worked at Pacific Northwest, the Miami Herald, the Hartford (Conn.) Courant and the Providence (R.I.) Journal. Prast earned a master's in photojournalism from MU. At the School, Prast oversees Voxmagazine.com and focuses on Web-based magazine content with social media connections, as well as serving as a faculty member of the Missouri Photo Workshop.
Steven Rice, Assistant Professor
Convergence Journalism Faculty
Steve Rice spent the bulk of his career at the Minneapolis Star Tribune. He was a member of the news video team that produced projects for the website, and Rice helped produced NewsBreak, a daily news program. Rice also worked as a feature photographer and videographer, supervised the photography staff and helped implement the DTI pagination system. Previously, at the Miami Herald, he led a 50-person photography department to two Pulitzer Prizes and the 1993 Gold Medal for Public Service for coverage of Hurricane Andrew. Rice teaches the fundamentals of multimedia, which introduces beginning journalism students to video, audio, photography, audio slideshows, Web and social media.
Amy Simons, Assistant Professor
Convergence Journalism Faculty
Amy Simons spent the past 10 years in Chicago, mostly recently as digital news editor for the Chicago Tribune and chicagotribune.com. She spent seven years working her way from assignment desk assistant to executive producer at CLTV News, the Tribune's 24-hour news channel. While there Simons produced the award-winning business magazine show "Your Money." She graduated from MU in 1999 with a bachelor's degree in journalism.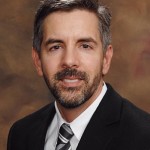 Mark Swanson, Assistant Professor
Strategic Communication Faculty
Mark Swanson returned to Columbia as chief creative officer at PURE after several stints at leading advertising agencies in metropolitan areas. He worked as director of marketing for eShare Technologies, chief branding officer for Query Object and as a copywriter for Foote, Cone & Belding (Impact) and Barry Blau & Partners (Direct Edge). Swanson's advertising career, which includes work with Coca-Cola, Oscar Mayer, Kraft, NutraSweet, Sears, AOL and Lycos, earned him Gold ADDY awards and the 2005 Silver Microphone National Winner for excellence in radio advertising. He earned a bachelor's degree from MU in 1992.
Updated: May 13, 2020
Related Stories
Expand All
Collapse All
---