The Missouri School of Journalism Welcomes New Faculty Members and Announces Promotions for the 2013-14 Academic Year
Columbia, Mo. (Aug. 20, 2013) — The Missouri School of Journalism welcomes new faculty members and announces promotions for others for the 2013-14 academic year.
Those promoted to the academic rank of professor are Sandy Davidson, a member of the journalism studies faculty, and Shelly Rodgers, a member of the strategic communication faculty. Those promoted to associate professor were Janet Saidi, a member of the radio-television journalism faculty; Tim Vos and Yong Volz, both members of the journalism studies faculty. The promotions are effective Sept. 1.
Earnest Perry will serve as chair of the journalism studies faculty.
Monica Kwasnik and Derek Poore are here as the Knight Visiting Professionals-in-Residence, sponsored by Jacqui Banaszynski, the Knight Chair in Editing. Over the last nine years, the program has brought in some 15 professionals with specialized expertise to work at the Columbia Missourian and teach at the School of Journalism.
The new faculty members are:
Brad Best
Assistant Professor, Strategic Communication Faculty
Brad Best brings more than 15 years experience of advertising media buying, planning and sales to his role as assistant professor in strategic communication. He previously served as Future's Lab advertising editor at the Reynolds Journalism Institute and taught interactive advertising and media sales as an adjunct instructor. Best began his career at Fox Television sales selling commercial airtime on behalf of Fox TV stations. He then joined MindShare as a media buyer where his client list included Ford, Sears, Domino's, Arby's, Burger King, Unilever and Kimberly-Clark. Best then moved to the direct response media buying side with Carat, leading media campaigns for Jenny Craig, the National Association of Realtors and Papa John's. He graduated from Southern Illinois University at Edwardsville with a degree in business administration with an emphasis in marketing.
Annie Hammock
Assistant Professor, Radio-Television Journalism Faculty
Annie Hammock has more than 26 years experience within the CNN networks. She began in 1983, during CNN's infancy, and her roles spanned from gofer to senior writer to producer. Hammock wrote the first script to air on Headline News when the Gulf War commenced, and she played key roles during stories such as the Waco siege, the Challenger explosion, the Columbine shootings, Hurricane Katrina and the South Asian tsunami. Hammock has shared in multiple awards including an Emmy for coverage of Sept. 11, 2001. In 2006, Hammock began reporting and writing for CNN.com. There she began forming the (evolving) digital philosophies that underpin her service as interactive director of KOMU-TV. Hammock was an early adopter of Twitter as a tool for journalists and advocated the use of Facebook well before the "Like" button was introduced.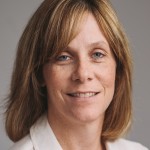 Holly Higginbotham
Assistant Professor, Strategic Communication Faculty
Holly Higginbotham teaches strategic communication courses that cover the principles of the field, public relations, campaigns and advising AAF Missouri and AdZou. She has taught as an adjunct instructor at the School since 2002. As a young journalism professional fresh out of college, Higginbotham worked at the Arkansas Democrat-Gazette in Little Rock, as a copy editor and late-night assistant wire editor. She also served as a staff writer for a national specialty magazine based in Little Rock. In 1992, she made the move from traditional journalism to the corporate communications world. She spent the next decade promoting a multihospital healthcare system through award-winning communication strategies and programs. Higginbotham is a 1989 graduate of MU, with a bachelor of arts degree in English.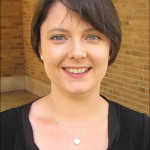 Monica Kwasnik
Knight Visiting Assistant Professional-in-Residence, Print and Digital News Faculty
Monica Kwasnik has more than 12 years of experience at community newspapers, with a background in copy editing and page design. Most recently, she led night copy desk operations at The Journal News in Westchester County, N.Y., as well as for the Poughkeepsie Journal. She previously worked on copy desks at the Asbury Park Press in New Jersey and the Statesman Journal in Salem, Ore. She is an alumna of the Dow Jones News Fund internship program, assigned to The Arizona Republic. At The Journal News, Kwasnik was part of an effort to promote digital-first journalism with an emphasis on preserving quality and integrity. She is excited about journalism's evolution in the digital age. Kwasnik is the Knight visiting news editor at the Columbia Missourian.
Heather Lamb
Assistant Professor, Magazine Journalism Faculty
Heather Lamb has more than 17 years of professional writing, editing and management experience at national magazines as well as regional newspapers. She works with students on Vox Magazine, VoxMagazine.com and all its digital and mobile extensions. Before joining the faculty, Lamb was the executive editor of the Reader's Digest Home & Garden magazine group, overseeing editorial direction and growth for five national consumer magazines with a combined circulation of more than 5 million. She also was executive editor of Fresh Home magazine from 2009-11, and editor of Birds & Blooms, the nation's largest birding and gardening magazine, from 2004-09. There, Lamb also held posts as managing editor and associate editor. She started her journalism career from 1996-2000 at Community Newspapers, Inc., a group of 23 suburban weeklies in Milwaukee, working as a reporter, regional editor and managing editor. Lamb earned her bachelor's degree in journalism from the Missouri School of Journalism in 1995.
Derek Poore
Knight Visiting Assistant Professional-in-Residence, Print and Digital News Faculty
Derek Poore is a film editor, photographer and multimedia producer. His work has been featured by The Wall Street Journal, The New York Times, the National Science Foundation, St. Louis Post-Dispatch, Boston Herald and Yahoo! Sports. Poore has told stories with both a keyboard and a camera. From 2006-11, he was a news reporter at The Courier-Journal in Louisville, Ky. There he used a lifelong love affair with film and photography to transition from news writer to photojournalist. Later, Poore joined Yahoo! Sports' Rivals.com product, covering college football and basketball as a photojournalist, picture editor and video producer. Poore grew up in the Bluegrass state on baseball cards, Seinfeld and Super Mario Brothers. He is a 2005 graduate of the University of Kentucky's School of Journalism. During college he interned at The Cincinnati Post, The Paducah (Ky.) Sun and the St. Louis Post-Dispatch. He attended the Washington Center for Politics and Journalism in 2006 in Washington, D.C. Poore has staffed the University of Kentucky's Picture Kentucky workshop and participated and coached storytelling at Western Kentucky University's Mountain Workshops.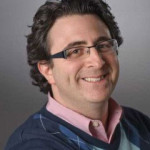 Judd Slivka
Assistant Professor, Convergence Journalism Faculty
Judd Slivka most recently was the director of information services at the Missouri Department of Natural Resources, the state's environmental regulatory agency. He guided 16 information products to market in 21 months, used technology to rebuild the agency's reputation for transparency after a records scandal and brought the nation's most advanced environmental ePermitting system online. Slivka also served on joint EPA-state committees on electronic data transmission and online identity standards. He previously served as the agency's communications director, developing messaging and policy, as well as guiding the policies and production for 23 Facebook pages, three Twitter accounts and five blogs. Earlier Slivka founded Reporter's Edge and worked at the Arkansas Democrat-Gazette, the Seattle Post-Intelligencer and the Arizona Republic. His freelance work has appeared in Slate, ESPN: The Magazine and the Los Angeles Times.
Updated: July 17, 2020
Related Stories
Expand All
Collapse All
---