School Welcomes New Faculty Members, Announces Promotions
Mark Hinojosa Joins Convergence Journalism Faculty; Brett Johnson, Journalism Studies
By Kiara Ealy
Columbia, Mo. (Sept. 10, 2015) — With the start of the fall semester, the Missouri School of Journalism welcomes two new faculty members and announces six faculty promotions.
Among those receiving a promotion to full professor was Maggie Walter, to associate professor, Laura Johnston, both members of the print and digital news faculty; Frank Corridori, Jon Stemmle and Mark Swanson, members of the strategic communication faculty; and Amy Simons, a member of the convergence journalism faculty.
The new faculty members are: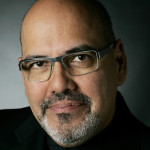 Mark Hinojosa
Associate Professor, Convergence Journalism
Mark Hinojosa is a two-time Pulitzer Prize judge and former Hearst Visiting Professional at Arizona State University's Cronkite School of Journalism. He has lectured both nationally and internationally on multimedia, newsroom convergence and audience engagement.
Previously, Hinojosa worked for The Detroit News, where he was director of interactive media and led efforts to enhance the digital delivery of news and information. He also served at the associate managing editor for multimedia for the Chicago Tribune. While at the Tribune, Hinojosa filled the newly created position of associate managing editor for electronic news. This entailed working as a liaison between print, broadcast and digital, facilitating the development of stories across these different news platforms.
Hinojosa holds a bachelor's degree in mass communication from Pepperdine University in Malibu, California. He has served on the boards of the National Association of Hispanic Journalists, the Online News Association and Street Level Youth Media, an organization committed to teaching media awareness to urban youth.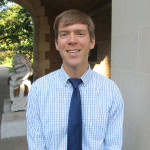 Assistant Professor, Journalism Studies
Brett Johnson employs traditional legal research methods as well as mixed- and multi-method approaches to study the social impacts of the rapidly changing legal and technological regimes governing online communication.
His research is grounded in a strong appreciation for First Amendment theory, which allows him to assess the fluid and oft-conflicting interplay between the law and social norms. Because much of Johnson's research looks at the laws of the essentially global medium of Internet communication, much of his work also involves comparative legal research.
Before arriving in Columbia, Johnson served as a Rotary Ambassadorial Scholar to Belo Horizonte, Minas Gerais, Brazil, where he studied Brazilian history and blogged about Brazilian culture and politics. He received bachelor's degrees in Spanish and religious studies and a master's in professional journalism, all from the University of Iowa. Johnson earned his doctorate from the University of Minnesota.
Updated: September 10, 2020
Related Stories
Expand All
Collapse All
---