Research: Defining 'Extreme' and 'Offensive' Content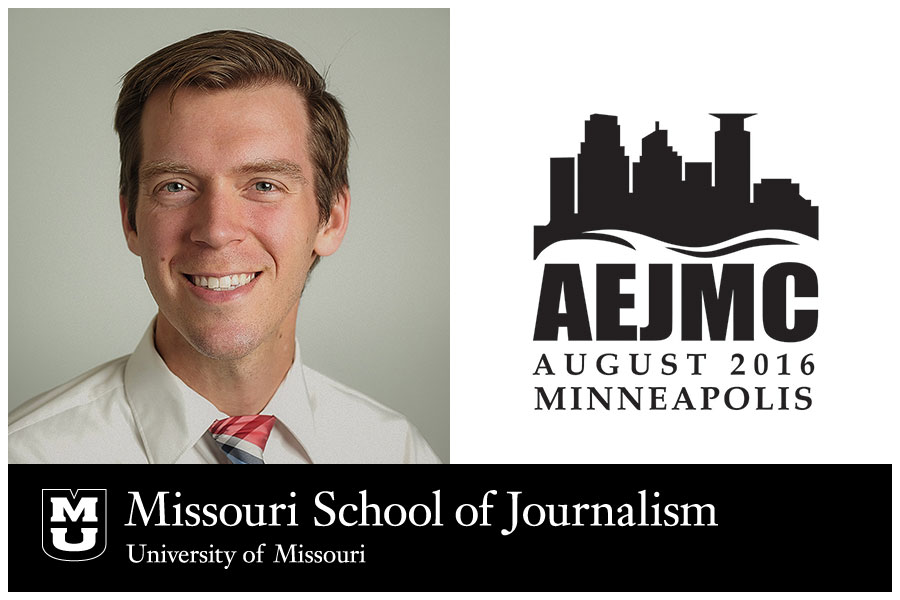 Columbia, Mo. (Aug. 1, 2016) — The practice of journalism can sometimes become difficult in our current day and age, especially with the complexity of legal terms such as "freedom of expression" and the difference between extreme and offensive content.
These complexities are the things that Missouri School of Journalism Assistant Professor Brett Johnson hopes to explain. "The problem is that terms like 'freedom of expression, press and speech' are changing more rapidly than journalists are able to define and understand them," he says.
Johnson was named a 2016-17 Emerging Scholar by the Association for Education in Journalism and Mass Communication for his proposal, "Measuring New Norms of Intolerance Toward Extreme Speech: Assessing Public Opinion of Extreme User-generated Content and the Extralegal Practices of Managing Such Speech."
In his study, Johnson set up different focus groups in hopes to understand how people view a difference – if any – between "extreme" and "offensive" content. He will be presenting these findings at the AEJMC conference in Minneapolis, Aug. 4-7.
One major finding of Johnson's focus groups is that a majority of the focus group participants were able to distinguish the difference between "extreme" and "offensive" content, whereas when journalists report on these sensitive issues, they often use "extreme" and "offensive" interchangeably, which can create problems when reporting on sensitive and controversial content.
Another of Johnson's findings is that there was a significant amount of apathy when witnessing this type of content on social media. Participants believed that if they saw something extreme on social media, they don't think that they could do anything to change what was said or who had said it.
"My hopes with this study is to take these principles that I've studied and apply those to the online environment so that we can change how we see our freedoms on a digital environment," Johnson says.
Johnson teaches courses in mass communication law at the Missouri School of Journalism. He employs traditional legal research methods as well as mixed- and multi-method approaches to study the social impacts of the rapidly changing legal and technological regimes governing online communication. Johnson's research is grounded in a strong appreciation for First Amendment theory, which allows him to assess the fluid and oft-conflicting interplay between the law and social norms.
Kody Ferrin is a student in the Advanced Social Media Strategies class.
Updated: September 29, 2020
Related Stories
Expand All
Collapse All
---