School Welcomes 5 New Faculty Members and Announces Promotions
Keith Greenwood and Amanda Hinnant Are Now Associate Professors
By Caroline Murray
Columbia, Mo. (Sept. 16, 2014) — The Missouri School of Journalism is pleased to announce the promotion of two faculty members and to welcome five new faculty members for the 2014-15 academic year.
Keith Greenwood, a member of the journalism studies and photojournalism faculties, and Amanda Hinnant, a member of the magazine journalism faculty, have been promoted to associate professor. The promotions were effective Sept. 1.
The new faculty members are: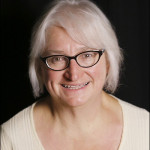 Gerri Berendzen
Knight Visiting Assistant Professor
Gerri Berendzen is sponsored by Jacqui Banaszynski, the Knight Chair in Editing. Over the last 11 years, the program has brought in more than 15 professionals with specialized expertise to work at the Columbia Missourian. During her 30-plus-year career in newspapers, Berendzen worked as a copy editor and page designer for newspapers in Missouri and Illinois. She came to the Missourian from the Quincy Herald-Whig in Illinois, where she was in charge of the print/digital copy desk and design desk. Berendzen has been on the national board of the American Copy Editors Society since 2006 and serves as the organization's director of communications. She received her master's degree in journalism from the Missouri School of Journalism in 1986. Berendzen earned her bachelor's degree from Saint Louis University.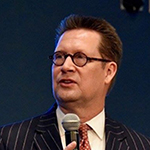 Jim Flink
Assistant Professor, Strategic Communication Faculty
Jim Flink comes to the School of Journalism with more than 20 years of experience in television news, including work that has been featured in national outlets such as ABC's "Good Morning America" and CNN News. Flink also served as vice president of news operations and general manager at Newsy for four years and spent one year as a mobile video news consultant. Prior to his new media career, Flink worked for Kansas City's KMBC-TV from 1995-2010, serving as a primary anchor and reporter for the most-watched ABC affiliate in America. Flink has taught the next generation of journalists during two decades of his career, serving in adjunct roles at the Missouri School of Journalism, Avila University, University of Missouri-Kansas City and Park University. Flink received his bachelor of arts degree in political science from Westminster College and his master's in journalism from Missouri. In 2010, he was awarded the Lifetime Alumni Achievement Award from Westminster College in Fulton, Missouri.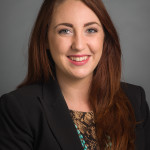 Jamie Greber
Assistant Professor, Radio-Television Journalism Faculty
As a former investigative reporter, Jamie Greber teaches watchdog, data and consumer-interest reporting techniques. She also focuses on crime, court and political reporting. Greber is an Emmy award-winning crime reporter and has earned multiple regional Edward R. Murrow awards, including several for investigative reporting. She was named Idaho's broadcast reporter of the year two years in a row. Prior to joining the Missouri School of Journalism, Greber worked as a reporter for the NBC affiliates in Waterloo and Dubuque, Iowa, and Boise, Idaho. She has reported live for MSNBC and worked with Dateline NBC on episodes featuring Idaho cases. Greber is a graduate of the Missouri School of Journalism.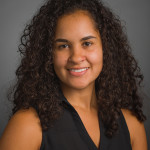 Cristina Mislán
Assistant Professor, Journalism Studies Faculty
Cristina Mislán's research draws on critical, cultural and transnational theories to study the role race, class and gender play in shaping alternative news media. She also examines the relationship between globalization, transnationalism and media activism to study how activists use media for advocating social and political causes. Mislán also conducts research regarding pedagogy and technology, with a focus on the role of technology in facilitating civic engagement and critical thinking in classroom learning environments. Mislán has been published in several journals, and her research has won a number of awards from the Association for Education in Journalism and Mass Communication and the American Journalism Historians Association. Mislán holds bachelor's degree in English and psychology as well as a master's degree in journalism from Louisiana State University. She received her doctoral degree in media studies with a minor in Latin American Graduate Studies at Pennsylvania State University.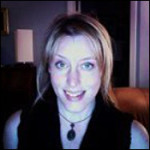 Paige Williams
Associate Professor, Magazine Journalism Faculty
Paige Williams writes for The New Yorker and has taught long-form narrative and other courses at New York University, MIT, Emory, Harvard and the University of Mississippi, where she earned a bachelor's degree in journalism. A winner of the National Magazine Award in features writing, and a two-time finalist in other categories, she has been anthologized in five Best American volumes, including twice in The Best American Magazine Writing and twice in The Best American Crime Writing. Williams is the former editor of Nieman Storyboard, the online narrative journalism publication of the Nieman Foundation for Journalism at Harvard, and was a Distinguished Writer in Residence at the Reynolds School of Journalism at the University of Nevada-Reno. Before magazines, she worked as a reporting intern at the Washington Post and at the Clarion-Ledger, and as a staff writer at the Charlotte Observer, where her features writing and investigations were regularly honored by organizations including the North Carolina Press Association, the national Society for Features Journalism and the Casey Medals for Meritorious Journalism. Williams was a 1996-97 Nieman Fellow at Harvard, and holds an MFA, in fiction, from Columbia University. Her narrative nonfiction book "The Dinosaur Artist," based on a New Yorker story, will be published, by Hachette, in fall 2016.
Updated: October 5, 2021
Related Stories
Expand All
Collapse All
---