3 Missouri School of Journalism Faculty Members Named 2013-14 Fellows at the Reynolds Journalism Institute
Columbia, Mo. (June 10, 2013) — Three Missouri School of Journalism faculty members are among the nine 2013-14 fellows at the Donald W. Reynolds Journalism Institute.
The group was selected from more than 150 applicants from across the country and overseas. They will work across a broad spectrum of challenges and opportunities facing journalism, from infographics to video storytelling to news credibility.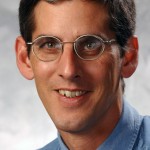 Associate Professor Scott Swafford will research news content on local elections. In addition to finding ways to improve election coverage and reconnecting citizens with local governments, the project will also include research on whether changes in small newspapers' election coverage produces any change in voters' behavior. Swafford serves as an editor at the Columbia Missourian.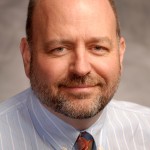 Associate Professor Stacey Woelfel will explore the phenomenon of second-screen viewing – citizens using their iPad or iPhone while watching TV news – and how the local TV news station can plug into it to provide more and better content for stories and events. Woelfel serves as news director at NBC-affiliate KOMU-TV. It is the only university-owned commercial television station that uses its newsroom as a working laboratory for students.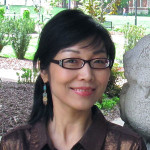 Assistant Professor Yong Volz will spend her fellowship interviewing pioneering women in the field of journalism to gather valuable insights. She'll work with the Journalism and Women Symposium (JAWS) organization to identify the women journalists to include in the project.
Swafford, Woelfel and Volz will develop their projects along with six other fellows. The residential fellows are Chris Shipley, a Silicon Valley veteran, and Trina Chiasson, who operates InfoActive. The non-residential fellows are Kim Garretson, an entrepreneur from Edina, Minn.; Misha Leybovich, a video news expert from San Francisco; Erik Newton, senior adviser to the president at the John S. and James L. Knight Foundation; and Daniel Schultz, an MIT Media Lab veteran from Providence, R.I.
More information about the 2013-14 RJI fellows, their projects and the fellowship program is available on the RJI website: Fall Class of Fellows Is Largest in 5-Year History of Reynolds Journalism Institute.
Updated: July 16, 2020
Related Stories
Expand All
Collapse All
---