Yong Volz receives esteemed Faculty Award from Mizzou Alumni Association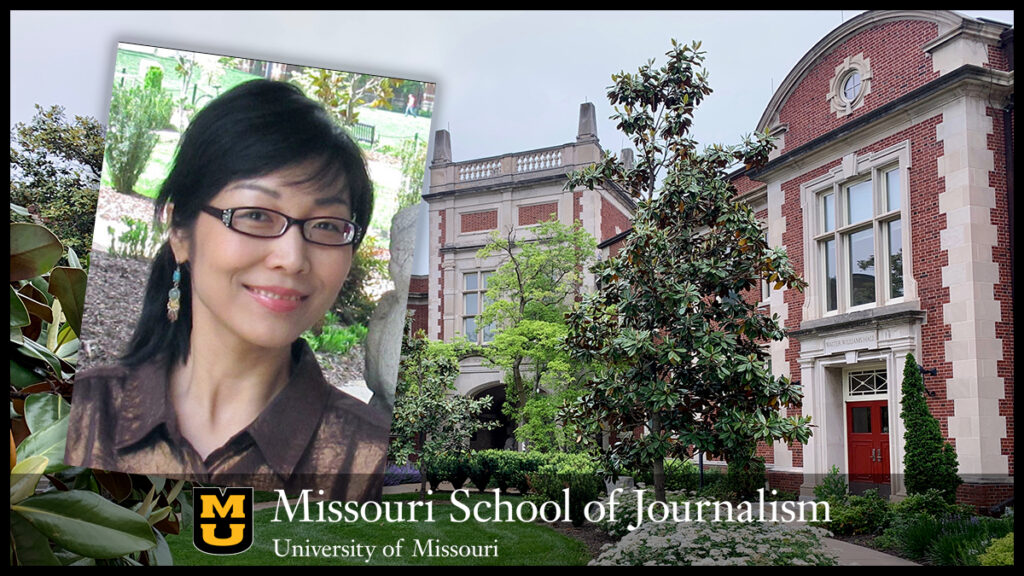 Columbia, Mo. (Nov. 8, 2021) — Yong Volz, the Roger Gafke Distinguished Faculty Fellow and an associate professor at the Missouri School of Journalism, has received a 2021 Faculty Award from the Mizzou Alumni Association. Volz and the rest of this year's recipients of the prestigious Faculty-Alumni Awards will be presented with their awards on Nov. 12 at a ceremony in the Reynolds Alumni Center.
"Dr. Volz has become an adept leader at the Missouri School of Journalism," said David Kurpius, dean of the Missouri School of Journalism. "In her 16 years as a highly regarded educator and researcher at the School, she has embodied the characteristics of excellence that the MU Alumni Association seeks to recognize."
Since 1968, the awards recognize the exceptional contributions of individuals to the university through professional accomplishments, teaching and research excellence, or service to the institution. The awards also highlight the importance of the relationship between faculty and alumni in promoting the best interests of the university.
"I'm very humbled to receive this award," Volz said. "It's pushing me to be a better me, to be a role model and a mentor, especially to students who come in with fewer resources. I see it as my mission to help them achieve something they never imagined."
Volz, a former RJI Fellow, is the creator of Herstory, which documents the experiences and accomplishments of members of the Journalism and Women Symposium, a women journalists' organization. She recently received a grant from the American Journalism Historians Association to study the history of Asian American Journalists in the wake of the Civil Rights movement of the 1960s, and she is co-editing a series of books that cover the history of journalism and offer solutions to current issues.
This most recent honor from the Mizzou Alumni Association reflects the impact Volz has on her students and fellow faculty.
"Traditionally, a professor's work is devoted to the three pillars of teaching, scholarship and service," said Alecia Swasy, a former student of Volz and currently a professor at Washington & Lee University. "Yong's career exhibits a fourth dimension: commitment and action on diversity and inclusion. We all talk a lot about these essential efforts, but few achieve the level of Yong's daily dedication and service as a champion of those most often overlooked and underserved as students, faculty and in the community around us."
Updated: November 4, 2021
Related Stories
Expand All
Collapse All
---