31 Missouri Journalism Faculty, Student Papers on Program at 2007 ICA Conference
Columbia, Mo. (April 30, 2007) — Missouri School of Journalism researchers will present 31 scholarly papers next month at the 2007 conference of the International Communication Association, one of the leading communication-related academic organizations.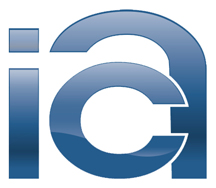 The 57th annual ICA conference will take place May 24-28 in San Francisco, Calif. With topics ranging from corporate social responsibility to online citizen journalism, the papers Missouri Journalism faculty and students will showcase at ICA represent the School's year-round commitment to research on important mass media and communication issues.
Two of Missouri's student-produced papers earned recognition as top studies in their divisions. Doctoral student Kyle Heim received the Top Student Paper award in the journalism studies division for his paper, "Editor's Notes and Transparency: What Do Major Newspapers Deem Newsworthy?" In the public relations division, Jiyang Bae, PhD '06, now at Ewha Womans University in South Korea, and master's student Sun-A Park will present "Corporate Social Responsibility as a Crisis Communication Strategy: Korean Journalists' One-Way Metaperception Toward Samsung's $847.6 Million Donation" during the Public Relations Top Student Papers session.
Another highlight of Missouri's 2007 ICA delegation is senior Rachel Bailey, an undergraduate strategic communication major from Iberia, Mo. Bailey will present "Individual Differences in Motivated Processing of Highly Arousing, Positive TV Advertisements," a paper she coauthored with faculty members Kevin Wise and Glenn Leshner. She will be one of the few undergraduates presenting at the conference.
In addition to those presenting scholarly papers, several Missouri Journalism faculty members will participate in the conference as session organizers, chairs or respondents. Assistant Professor Paul Bolls organized 13 sessions for ICA's Information Systems division and will chair two sessions. Other faculty members chairing sessions include Stephanie Craft, Leshner, Wayne Wanta and Wise. Wanta also will serve as respondent for a session in the political communication division.
Top row, from left: Jiyang Bae, Rachel Bailey, Karen Boyajy, Rene Chen, Sooyoung Cho, Aimee Edmondson, Brian Hamman, Kyle Heim, Elizabeth Hendrickson. Row 2: Hans Ibold, Yan Jin, Hyo Jung Kim, Jeesun Kim, Sun-A Kim, Jeongsub Lim, Jensen Moore, Uche Onyebadi, Augustine Pang. Row 3: Sun-A Park, Miranda Phillips, Qi Qiu, Scott Reinardy, Hyun-Jin Seo, Miglena Mantcheva Sternadori, Kjerstin Thorson, Fred Vultee.
---
The International Communication Association was formed in 1950 to bring together academicians and other professionals with a shared interest in human communication. The Association maintains an active membership of more than 3,400 individuals, of which some two-thirds are teaching and conducting research in colleges, universities and schools around the world. Other members work in government, the media, communication technology, business, law, medicine and other professions.
Missouri Journalism ICA Paper Presentations
Ethnicity and Race in Communication Division
Reporter Gender and Gender-Specific Cancer News in Mainstream and Black Newspapers Maria E. Len-Rios and Glen T. Cameron, MU journalism professors; Sun-A Park, master's student; with colleagues at other institutions
More Than a Political Hot Potato: News Framing of the U.S. Immigration Debate in Election Years Jeesun Kim, doctoral student
Feminist Scholarship
'Tool of Empowerment': The Rhetorical Vision of Title Nine Aimee Celeste Edmondson, doctoral student
The Cancer on Your Coffee Table: A Close Reading of Health Content in Women's Magazines Amanda Hinnant, MU journalism professor
Sexy, Tough, or Inept? Depictions of Women Terrorists in the News Miglena Mantcheva Sternadori, doctoral student
Health Communication Division
When a Fear Appeal Isn't a Fear Appeal: The Effects of Graphic Antitobacco Messages Paul D. Bolls and Glenn M. Leshner, MU journalism professors; and Fred Vultee, doctoral student
The Role of the South African Elite Press in Setting the Agenda For Discussion of HIV/AIDS: Biomedical or Traditional Solutions Maria E. Len-Rios, MU journalism professor; Uche Titus Onyebadi, doctoral student; Qi Qiu, PhD '06; and Miranda Phillips, BJ '02, joint master's and law student
Information Systems Division
Individual Differences in Motivated Processing of Highly Arousing, Positive TV Advertisements Rachel L. Bailey, senior strategic communication major; and Kevin Wise and Glenn M. Leshner, MU journalism professors
The Only Thing We Have to Fear Is…Death: Using Terror Management Theory to Predict Attitudinal and Behavioral Responses to Death-Explicit Antitobacco PSAs Jensen Joann Moore, doctoral student; Esther Thorson, MU journalism graduate dean; Glenn M. Leshner, MU journalism professor
Encoding and Memory Differences for Online News as a Function of Search Task Kevin Wise, MU journalism professor; and Hyo Jung Kim and Jeesun Kim, doctoral students
Intercultural and Development Communication
From Gospel to News: Evangelicalism and Secularization of Protestant Missionary Press in China, 1870s-1900s Yong Volz, MU journalism professor
Journalism Studies Division
Internet Impact on Traditional Media Use for News: 2002 and 2004 Karen Michelle Boyajy, doctoral student; and Esther Thorson, MU journalism graduate dean
The Cartoons and the 'War on Terror' Stephanie L. Craft, MU journalism professor; with colleagues at other institutions
The Effect of Social Language and a Reporter Photograph on Social Presence in Online News Brian Hamman, MA '06, now at The New York Times; and Kevin Wise, MU journalism professor
Editor's Notes and Transparency: What Do Major U.S. Newspapers Deem Noteworthy? (Top Student Paper) Kyle Heim, doctoral student
The Pastoral Heroes and Good Mothers of Citizen Journalism: Is It Mush, Or Much More? Hans Ibold, doctoral student
Microlevel Agenda-Setting Effects of News Sites Jeongsub Lim, doctoral student
How Do Newspaper Journalists Use the Internet in News Gathering? Jensen Joann Moore, doctoral student; Wayne Wanta, MU journalism professor; and Scott Reinardy, PhD '06, now at Ball State University
Towards an Examination and Expansion of the Agenda-Setting Theory Uche Titus Onyebadi, doctoral student
The Discreet Charm of Foreigners: Anonymous Sources and International News Miglena Mantcheva Sternadori, doctoral student
Mass Communication Division
'They Will Help, So I Don't Need To?': Third-Person Effect and Donation Aid Advertising Hyo Jung Kim, doctoral student
Media Ethics and the Challenge of Shredded Reputation Uche Titus Onyebadi, doctoral student
Civic Participation by Educated Immigrant Population: Examining the Effects of Media Use, Personal Network, and Social Capital Esther Thorson, MU journalism graduate dean; and Rene Chen, PhD '05, now at Sam Houston State University
Political Communication
The Second-Level Agenda-Setting Effects Between President and The News Media: A Longitudinal Analysis of Attributes of North Korea Hyun-jin Seo, master's student; Jeongsub Lim, doctoral student
Press Power, People Power: Dimensions of Media Freedom and Their Effect on Democratization Fred Vultee, doctoral student
Blogging for Participants: Framing the Candidate Blog for Mobilization Kevin Wise; Kjerstin Thorson, MA '06, now at the University of Wisconsin-Madison
Popular Communication Division
The Political is the Personal: Celebritizing Politicians in the 21st Century Elizabeth Hendrickson, doctoral student; Lee Wilkins, MU journalism professor
Public Relations Division
Corporate Social Responsibility as a Crisis Communication Strategy: Korean Journalists' One-Way Metaperception Toward Samsung's $847.6 Million Donation Jiyang Bae, PhD '06, now at Ewha Womans University, South Korea; and Sun-A Park, master's student
Contingency Theory of Strategic Conflict Management: A Decade of Theory Development, Discovery, and Dialogue Glen T. Cameron, MU journalism professor; Augustine Pang, PhD '06, adjunct MU journalism professor; and Yan Jin, PhD '05, now at Virginia Commonwealth University
Redefining the Power of Public Relations in Organizations: A National Survey of Health PR Practitioners Glen T. Cameron, MU journalism professor; Sooyoung Cho, PhD '05, now at the University of South Carolina
Visual Studies Division
Portrayals of U.S. Military Casualties in the Iraq War: Ideological Analysis of Time Magazine, 2003 Sun-A Kim, doctoral student; C. Zoe Smith, MU journalism professor
Additional Faculty Participation in ICA Paper Sessions
Paul Bolls
Chair, Organizer: Best of Information Systems Division
Chair, Organizer: Information Systems: Interactive High-Density: "Systematic Examination of Communication Phenomenon"
Organizer: Information Systems Division Business Meeting
Organizer: Information Systems Interactive High-Density: "Emotion and Motivation Underlying Information Processing"
Organizer: Information Systems Interactive High-Density: "Processing Persuasive Messages"
Organizer: Information Systems Interactive High-Density: "Information Processing in a Digital Media World"
Organizer: Information Systems Interactive Poster Session
Organizer: Information Systems: "Advancing the Science of Information Processing Research"
Organizer: Information Systems: "Persuasion by Negative Emotion"
Organizer: Information Systems: "Physchophysiological Measurement of Processing Mediated Messages"
Organizer: Information Systems: "Tell Me a Story…Processing of Narrative in Media Content"
Organizer: Information Systems: "Examining Media Processes and Effects"
Organizer: Information Systems: "Information Technology and Information Processing"
Stephanie Craft
Chair: Journalism Studies: "The Cartoon Controversy: Freedom of Speech as News"
Glenn Leshner
Chair: Information Systems: "Advancing the Science of Information Processing Research"
Wayne Wanta
Chair: Political Communication: "Agenda Setting and Framing"
Respondent: Political Communication: "Emotion"
Kevin Wise
Chair: Information Systems Interactive High Density: "Information Technology and Information Processing"
Updated: April 17, 2020
Related Stories
Expand All
Collapse All
---