Amanda Hinnant
Associate Professor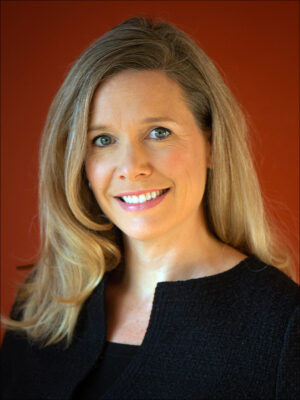 Download High-Resolution Photo
210 Lee Hills Hall
Missouri School of Journalism
Columbia, MO 65211-1200
Education
B.A. in English, Bates College
M.A.in Journalism, University of Missouri
Ph.D. in Media, Technology, and Society, School of Communication, Northwestern University
Areas of Expertise
Health Communication
Media Sociology
Science Communication
AMANDA HINNANT's research focuses on health and science communication, media sociology, and narrative persuasion. Hinnant has served as principal investigator on health communication research sub-grants for the School of Journalism from the Institute of Clinical and Translational Sciences and the Centers of Excellence in Cancer Communication Research. Hinnant was also part of the team working on the Missouri Health Literacy Enhancement initiative, funded by a grant from the Missouri Foundation for Health. Current projects include improving clinical trial engagement among Missourians, the use of narrative to influence belief in science, and the role of comments on journalistic stories.
Hinnant is the O.O. McIntyre Professor for Teaching Excellence for 2020-2021. In 2020, along with Ryan Thomas and Yong Volz, she won the AEJMC Senior Scholar Grant to research metadiscourse on journalism. In 2019, she was honored with the Shared Governance Award (individual) from MU Faculty Council. Hinnant served as the chair for the School of Journalism Promotion and Tenure Committee from 2015-2020. Hinnant served as an officer for the Communicating Science, Health, Environment and Risk Division of AEJMC from 2008-2014, serving the final year as head of the division.
Hinnant has won top paper awards from the AEJMC Communicating Science, Health, Environment and Risk Division, the Magazine Division, and the Entertainment Studies Interest Group. She was also an invited scholar to Northwestern University's Media, Technology and Society Speaker Series. Her research has been published by PLOS One, Climatic Change, Health Communication, Journalism Studies, Health Education & Behavior, Communication Research, and Science Communication. Hinnant has taught courses on communication research, qualitative methodology, documentary storytelling, journalism and democracy, as well as magazine reporting and writing. Her professional experience includes writing and editing for Real Simple and Glamour magazines.
Selected Publications
Lise Saffran, Sisi Hu, Amanda Hinnant, Laura Scherer, and Susan Nagel (2020) "Constructing and Influencing Perceived Authenticity in Science Communication: Experimenting with Narrative," PLOS One, January 15, doi.org/10.1371/journal.pone.0226711
Amanda Hinnant, Courtney Boman, Sisi Hu, Rokeshia Ashley, Sungkyoung Lee, Sherry Dodd, Jane Garbutt, and Glen Cameron (2019) "The Third Rail of Pediatric Communication: Discussing Firearm Risk and Safety in Well-Child Exams," Health Communication, first online, December 13.
Amanda Hinnant, Roma Subramanian, Rokeshia Renné Ashley, Mimi Perreault, Rachel Young, and Ryan J. Thomas (2019). "How Journalists Characterize Health Inequalities and Redefine Solutions for Native American Audiences," Health Communication, 34:4, 383-391.
Ryan Thomas, Edson Tandoc, and Amanda Hinnant (2017). "False Balance in Public Health Reporting? Michele Bachmann, HPV, and 'Mental Retardation.'" Health Communication, 32(2) 152-160.
Amanda Hinnant, Roma Subramanian, and Rachel Young (2016). "User comments on climate stories: impacts of anecdotal vs. scientific evidence," Climatic Change, 138, 411-424.
Book Chapters
Joy Jenkins and Amanda Hinnant (2019). "Idealized Authenticity: Analyzing Jean Baudrillard's Theory of Simulation and its Applicability to City Magazines" Lifestyle Journalism: New Media, Experience and Design. New York: Routledge.
Amanda Hinnant and María Len-Ríos (2019) "Health disparities in journalism and strategic communication." María Len-Ríos and Earnest Perry (Eds), Cross-Cultural Journalism, New York: Routledge.
Amanda Hinnant (2016). "How Ladies' Home Journal did second-wave health, 1968-1975." Rachel Ritchie, Sue Hawkins, and Nicola Phillips (Eds.), Women in Magazines (The Routledge Research in Gender and History Series). New York: Routledge.
Amanda Hinnant and Berkley Hudson (2012). "The Magazine Revolution, c.1880-1920." Christine Bold (Ed.), U.S. Popular Print Culture 1860-1920 (The [Oxford] History of Popular Print Culture series). New York: Oxford University Press.
Eszter Hargittai and Amanda Hinnant (2006). "Toward a social framework for information seeking." Amanda Spink, Charles Cole (Eds.), New Directions in Human Information Behavior. Amsterdam: Springer.
Awards
2020-21 O.O. McIntyre Professorship for Teaching Excellence from the School of Journalism
2020-21 Fellow, University of Missouri Mid-Career Research Development Program
2019 Shared Governance Award for an Individual from University of Missouri Faculty Council
2016 Invited scholar to Northwestern University's Media, Technology & Society Speaker Series
2015 Top Four Paper, AEJMC (ComSHER Division)
2014 Top Four Paper, AEJMC (ComSHER Division)
2013 Second place, Award for Outstanding Published Research in Science, Health, Environment and Risk  Communication from AEJMC (ComSHER Division)
2012 Top Faculty Paper, AEJMC (Magazine Division)
2011 Second place, Award for Outstanding Published Research in Science, Health, Environment and Risk Communication from AEJMC (ComSHER Division)
2010 Top Paper, AEJMC, (Entertainment Studies Interest Group)
2010 Top Three Paper, AEJMC (ComSHER Division)
2009 Top Three Paper, AEJMC (Entertainment Studies Interest Group)
2009 Top Three Paper, ICA (Public Relations)
2008 Top Paper, AEJMC  (Science Communication Interest Group)
Updated: August 19, 2020