Yong Volz wins research grant to study history of Asian American journalists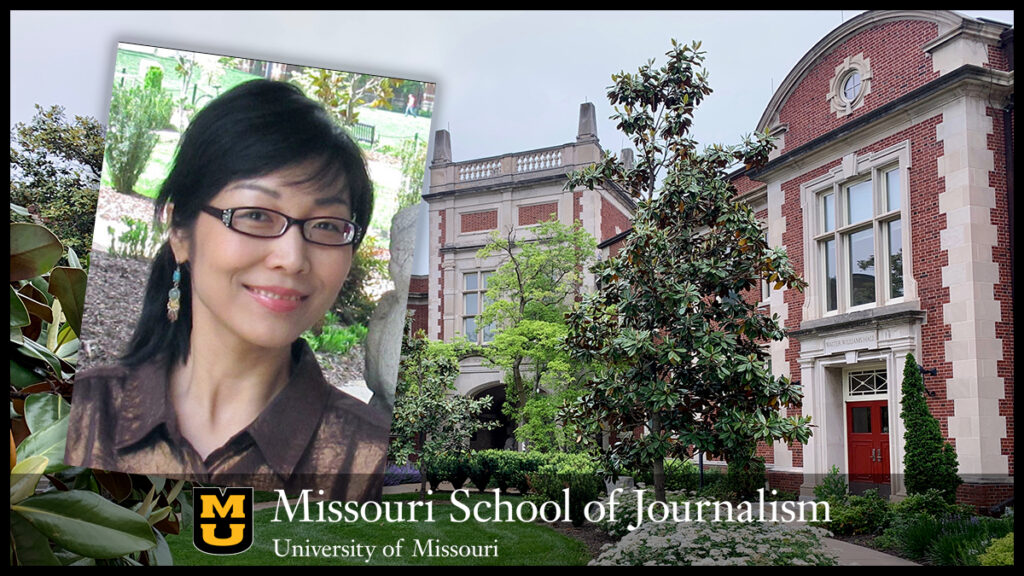 The acclaimed researcher and teacher aims to fill a gap in the historical record while shining a light on the accomplishments and struggles of early Asian American journalists
Columbia, Mo. (Oct. 27, 2021) — Yong Volz, the Roger Gafke Distinguished Faculty Fellow at the Missouri School of Journalism, has received a grant from the American Journalism Historians Association that will support her research into the history and impact of Asian American journalists.
The $1,250 Joseph McKerns Research Grant will help Volz document the early development of the Asian American Journalists Association (AAJA), which formed in 1981 as a way for Asian American journalists to unite and amplify their presence in the industry at a time of cultural upheaval.
"Asian American journalists played an important role in the Asian American identity movement in the 1970s and the 1980s, yet regrettably, there hasn't been a lot of research looking at how they carved out a place for themselves in the newsrooms and the public sphere during that period," Volz said. "Understanding how the AAJA was formed as part of the activism in the context of the post-Civil Rights Movement will fill in an historical gap at a critical time of cultural transformation."
As an award-winning researcher and teacher, Volz is recognized in the field of journalism history, particular for her work highlighting the contributions of women to the industry and the untold stories of those who helped build and continue to advance professional journalism. In this case, her work will involve collecting oral histories from the AAJA's founders and early members, as well as archival research into original documents and correspondences from the organization's earliest days.
The project coincides with the AAJA's 40th anniversary, as well as with the COVID-19 pandemic, the latter of which has seen a persistent rise in anti-Asian sentiment and hate crimes in the U.S. But for Volz, who teaches courses on the history of journalism in addition to her research, the present can't be fully understood without the perspective of the past.
"The pandemic has pushed me to look back on these journalists who really went through a difficult time, and to try to tell the beginning of the story," she said. "This research will tell the historical story, the original story about Asian American journalists' experiences, struggles, and fights against discrimination."
Updated: October 27, 2021
Related Stories
Expand All
Collapse All
---