Assistant Professor Cristina Mislán awarded the 2019 Provost Outstanding Junior Faculty and Creative Activity Award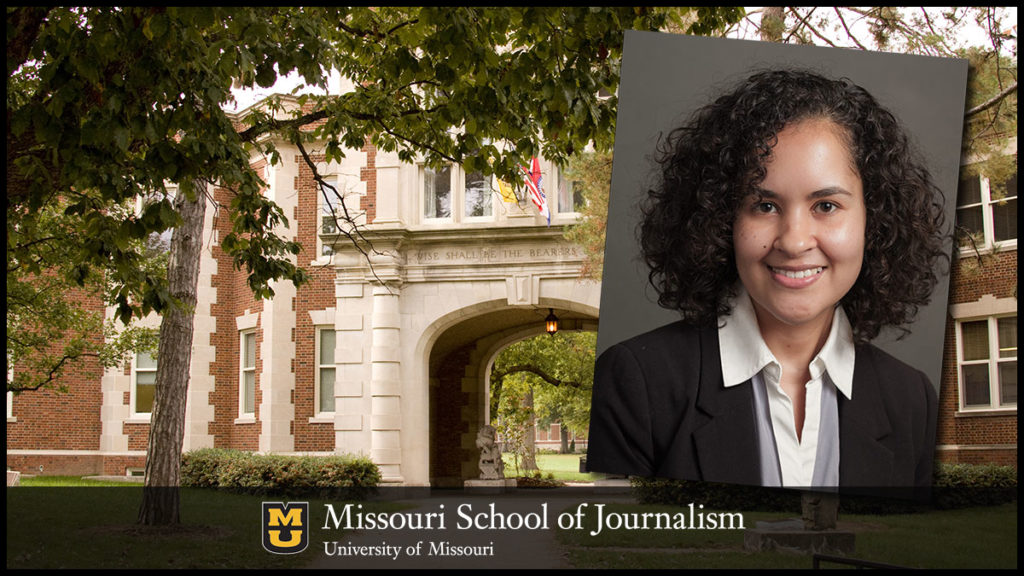 Columbia, Mo. (Sept. 23, 2019) — Missouri School of Journalism Assistant Professor Cristina Mislán has received the 2019 Provost Outstanding Junior Faculty Research and Creative Activity Award. The award is given to junior faculty, who are in the early phases of their careers, for superior research and creative activity on the University of Missouri campus. Mislán will receive a $1,000 and a plaque.
"This award is the most fitting way to recognize Dr. Mislán's tremendous intellectual energy and capabilities, her exceptional scholarship, and her commitment to empower the underprivileged through her research, teaching and service," said Associate Professor Yong Volz, Journalism Studies faculty group chair. "It is also an excellent way to support her in her passion for historical research particularly pertaining to media activism, social justice, and international politics."
Mislán is part of the Journalism Studies faculty group and a member of the doctoral faculty at the Journalism school. She teaches courses in cross-cultural journalism, gender and media, qualitative research methods and critical theory. Mislán draws on critical/cultural studies to examine how various forms of alternative media have influenced national and transnational dialogues around race, class, and gender politics. Some of her current work also examines media representation, particularly as it relates to race and gender identities.
Currently Mislán is working on her first book that will analyze how Black journalists, writers, publishers, and editors imagined the Cuban Revolution of 1959.
Mislán will be recognized along with other faculty award recipients at University of Missouri's annual faculty awards dinner in the fall.
Updated: October 22, 2019
Related Stories