Jacqui Banaszynski
Professor Emeritus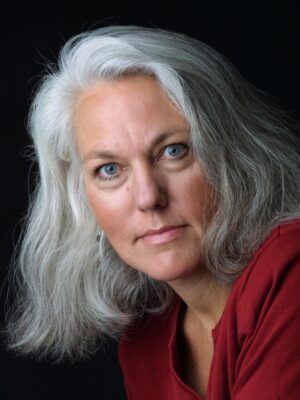 Download High-Resolution Photo
314 Lee Hills Hall
Missouri School of Journalism
Columbia, MO 65211-1200
JACQUI BANASZYNSKI is on the visiting faculty of The Poynter Institute. She has worked as a reporter and editor for more than 30 years, most recently as associate managing editor of the The Seattle Times, where she was in charge of special projects and staff development.
She spent 18 years as a beat and enterprise reporter, then worked as a projects editor at newspapers in the Midwest and Pacific Northwest. While at the St. Paul Pioneer Press, her series "AIDS in the Heartland" – an intimate look at the life and death of a gay farm couple – won the 1988 Pulitzer Prize in feature writing and a national SPJ Distinguished Service Award.
She was a finalist for the 1986 Pulitzer in international reporting for coverage of the Ethiopian famine, and won the national AP Sports Editors deadline writing contest with a story from the 1988 Summer Olympics.
Her work has exposed a fraudulent developer, explored the plight of Kurdish refugees in Iraq and followed a dogsled expedition across Antarctica.
Banaszynski has edited several award-winning projects, including work that won the 1997 ASNE Best Feature Writing Award and the 2003 Ernie Pyle Award for Human Interest Writing. In 2004, she edited a four-part investigative series on the failure of public defense that was a finalist for the Goldsmith Award and for the Selden Ring Award. That same year, a series Banaszynski edited on the global economy won the prestigious Leob Award for economic journalism. In 2008, she was named to the American Society of Sunday and Feature Editors Hall of Fame.
Banaszynski, a native of a Wisconsin farm village, is a 1974 graduate of Marquette University. She leads workshops for editors and reporters around the world, is a regular presenter at APME NewsTrain and the National Writers Workshops, has taught at API, the University of Kansas and the University of St. Thomas in St. Paul, and has served as a Pulitzer juror.
Updated: July 30, 2019