Knight Professional-in-Residence Editing Fellowship Announced
Columbia, Mo. (Feb. 17, 2003) — You're a newsroom assigning editor or team leader who loves the work but longs for the time and chance to pursue new ideas. Maybe you want to take a creative risk or handle a big project a different way. Or you're a senior reporter who'd like to try your hand at editing without permanently surrendering your byline. Maybe you just want a change of venue and a new intellectual challenge to recharge your professional batteries.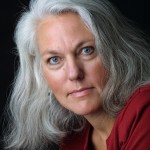 This is the fellowship you've been looking for: no need to abandon the newsroom to re-enter the classroom. As a professional-in-residence at the Missouri School of Journalism, you'll help edit the Columbia Missourian, a daily community newspaper. The Missourian, led by professionals and staffed by talented student reporters, photographers, designers and graphic artists, is a perfect laboratory for innovation and ambition. We have the resources, freedom and desire to dare new things. If you want to take risks, polish your skills and help shape the journalists of tomorrow, this is the place to put your talent and leadership to the test.
You'll also work with Missouri's Knight Center in Editing to help define and develop programs for 21st Century journalists.
And, if you wish, you can explore your favorite subject in one of the university's many courses.
You'll receive a stipend of $45,000 for an academic year. You'll return to your newsroom refreshed and ready to raise the editing bar.
Interested in joining us at the world's first and finest journalism school? Apply to:
Jacqui Banaszynski
Knight Chair in Editing
Missouri School of Journalism
314 Lee Hills Hall
Columbia, MO 65211
Send a resume and cover letter summarizing your experience and interest in a fellowship. Please include a 1,000-word autobiographical essay that defines your journalistic vision, a separate 1,000-word proposal for the kind of work or project you'd like to do as an editor at the Columbia Missourian, and samples of six stories you wrote or edited.
Updated: February 26, 2020
Related Stories
Expand All
Collapse All
---