Missouri School of Journalism Receives $1.7 Million Grant to Establish New Home, Expand Scope for NFOIC
Columbia, Mo. (Oct. 6, 2005) — The Missouri School of Journalism's Freedom of Information Center is receiving a $1.7 million grant from the John S. and James L. Knight Foundation to establish a new home for the National Freedom of Information Coalition and expand its ability to support state groups.
The grant will ensure that nonprofit freedom-of-information groups are represented in all 50 states because many open government battles occur in states and cities. In addition to starting groups in the 10 states without them, NFOIC will award grants to existing groups to publish guides, start hotlines and run workshops and forums.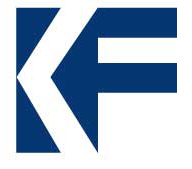 The NFOIC will move to the Donald W. Reynolds Journalism Institute on the University of Missouri-Columbia campus. The Institute focuses on advanced studies in journalism and its role in democratic societies. Its forums and programs are designed to help journalists, citizens and educators create ideas for better journalism. NFOIC will be housed in the National Freedom of Information Center and will upgrade its Web site, www.nfoic.org, which lists state groups.
"We needed a way to grow and serve our members better," said Hyde Post, president of NFOIC and editorial director of The Atlanta (Ga.) Journal-Constitution's online operations. "Missouri was an ideal match, with an established track record of education on First Amendment issues that was very much in keeping with our objectives, plus the institutional strength to help us grow."
The agreement was approved at the NFOIC's annual conference in May in Santa Fe, N.M. Under the agreement, Charles N. Davis, an associate professor and executive director of the FOI Center, becomes executive director of the NFOIC. The partnership follows a year-long search process by the NFOIC, which had been headquartered in Dallas.
Davis, an NFOIC board member before becoming executive director, says the new role comes with added responsibility.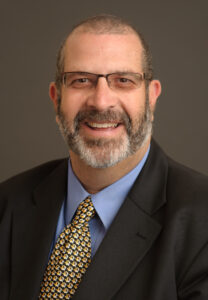 "I couldn't design a better job than the NFOIC," he said. "It allows me to focus my energies entirely on state FOI issues, and on working with state FOI groups."
The NFOIC, founded in 1992, supports First Amendment and open government organizations from individual states as they seek to protect public access to information through the education of media professionals, attorneys, academics and citizens. The NFOIC nurtures start-up FOI organizations in the states and assists its members – state FOI groups – through joint fund-raising, project planning and community outreach programs.
In addition to helping launch FOI organizations, the NFOIC works to initiate joint fund-raising efforts with state organizations; to develop FOI education programs, projects and publications and to support the state FOI groups in obtaining funding.
The NFOIC co-hosts an annual conference on state FOI issues; serves as a resource to state coalitions and citizens through an active Web site; and operates a pass-through grant program to fund state FOI coalition activity. The generous support of the John S. and James L. Knight Foundation enables the NFOIC to distribute some $84,000 annually to state FOI activities.
The John S. and James L. Knight Foundation promotes excellence in journalism worldwide and invests in the vitality of 26 U.S. communities. Its signature work is its Journalism Initiatives Program. During the last 50 years, the foundation has approved nearly $250 million in journalism grants.
Founded in 1908, the Missouri School of Journalism has set the standards for journalism and strategic communication training for almost a century. The proven "Missouri Method" blends theory and practice through coursework and the university's own media, including a community newspaper, a network television station and a national public radio station.
Updated: April 7, 2020
Related Stories
Expand All
Collapse All
---