Damon Kiesow Named Knight Chair in Digital Editing and Producing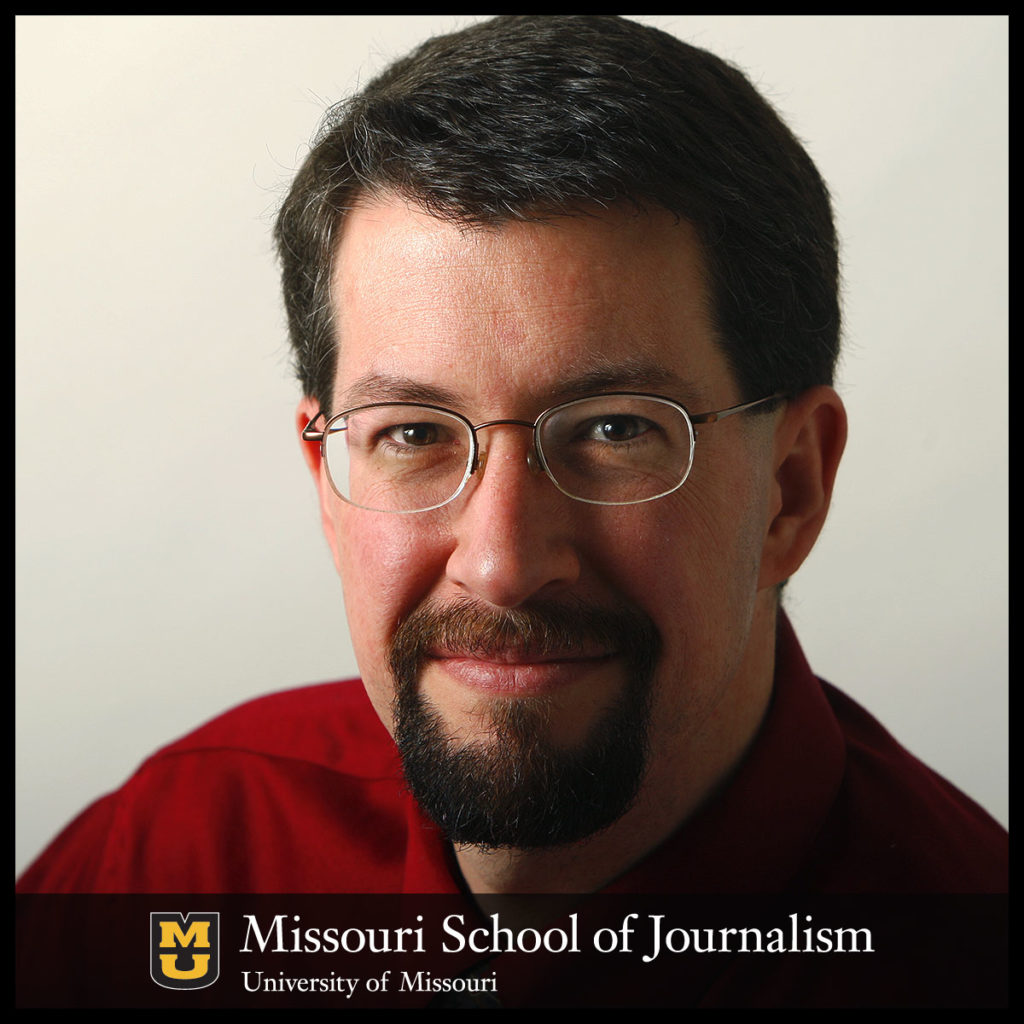 Digital media pioneer Damon Kiesow has been named the Knight Chair in Digital Editing and Producing at the Missouri School of Journalism. He will begin his new appointment on Aug. 6.
Columbia, Mo. (June 14, 2018) — Damon Kiesow, a digital media pioneer who specializes in aligning storytelling, innovation and business strategies, has been named the Knight Chair in Digital Editing and Producing at the Missouri School of Journalism. He will begin his new appointment on Aug. 6.
Kiesow will work across the School's news platforms, all of which provide hands-on, real-media experience for Missouri School of Journalism students. These include the Columbia Missourian, the School's community morning newspaper that serves the approximately 175,000 citizens in and around Boone County and operates a statehouse bureau in Jefferson City; NBC-affiliate KOMU-TV, NPR-station KBIA-FM, Vox Magazine, Missouri Business Alert and Global Journalist. The School also operates two strategic communication agencies: MOJO Ad and AdZou.
The Knight Chair in Digital Editing and Producing was established as a tenured, full professorship in 1997 by the John S. and James L. Knight Foundation to recognize the crucial role of editors in journalism. A primary goal of the chair is to stimulate innovations in teaching. The Knight Chair was partially funded by the state of Missouri, which provided a $1.5 million matching grant.
"The next generation of journalists need the skills and know-how to leverage digital technology to better inform and engage communities. Damon will bring a wealth of expertise to this role, preparing reporters to meet the news demands of the future," said Jennifer Preston, Knight Foundation vice president for journalism.
Kiesow has focused his career on energizing newsroom practices and business strategies with emerging technologies. He most recently served as director of Product for McClatchy in Raleigh, North Carolina, working with a chain of local media companies from California to Pennsylvania. While there he reorganized the Product group to better align business goals with reader needs and created the company's first Product Design and User Experience Research team.
"Damon will help shape the successful future of the news industry through his collaborations with faculty, research and teaching of tomorrow's leaders," said David Kurpius, dean of the Missouri School of Journalism. "His understanding of the rapidly expanding impact of technologies on news and information will benefit the industry at large."
Before joining McClatchy, Kiesow was a senior product manager at The Boston Globe helping guide mobile strategy and developing new mobile apps and mobile websites for Boston.com and BostonGlobe.com. He served as the managing editor/online at The Telegraph in Nashua, New Hampshire, where he helped the newsroom pursue a digital-first local news strategy – launching the newspaper's first mobile app and video journalism efforts. Kiesow worked at AOL in Dulles, Virginia, eventually serving as principal photo editor for AOL News and Sports. His early career included stints at several newspapers in the Northeast.
Kiesow's career includes several prestigious fellowships. He served as a Knight-McCormick Leadership Fellow, a program run by the Knight Digital Media Center and the Annenberg School for Communication and Journalism at the University of Southern California, in 2011. Kiesow was the Poynter Institute's first Digital Media Fellow In 2010-11, where he studied and taught the use of mobile and social tech in newsrooms as well as founded the Mobile Media blog writing daily for Poynter.org. Kiesow was a Poynter-McCormick Change Leadership Fellow in a change management teaching program at the Poynter Institute in 2009.
He is a past board member of the National Press Photographers Association, and the New Hampshire Press Association and a former director of the Northern Short Course in Photojournalism.
Kiesow has a Bachelor of Science degree in Business Administration from Rivier College in Nashua, New Hampshire, and a Master of Science degree in Human Factors in Information Design from the McCallum Graduate School of Business at Bentley University in Waltham, Massachusetts.
The Knight Chair in Digital Editing and Producing is one of 10 endowed chairs at the Missouri School of Journalism. The others and when they were established are: Goldenson Chair in Local Broadcasting (1982); Meredith Chair in Service Journalism (1986); Lee Hills Chair in Free-Press Studies (1995); Maxine Wilson Gregory Chair in Journalism Research (1997); Houston Harte Chair in Journalism (1998); Curtis B. Hurley Chair in Public Affairs Reporting (1998); Missouri Chair in Community Newspaper Management (2000); Society of American Business Editors and Writers Endowed Missouri Chair in Business and Financial Journalism (2000); and the Donald W. Reynolds Endowed Chair in Business Journalism (2008).
The position is part of a national network of Knight Chairs in Journalism, supported by the John S. and James L. Knight Foundation. Knight Foundation has endowed more than two dozen chairs at leading universities to help educate the next generation of journalists, encourage classroom innovation, foster new technology and techniques, and contribute thought leadership to academia and the news industry alike.
About the John S. and James L. Knight Foundation
Knight Foundation is a national foundation with strong local roots. We invest in journalism, in the arts, and in the success of cities where brothers John S. and James L. Knight once published newspapers. Our goal is to foster informed and engaged communities, which we believe are essential for a healthy democracy. For more, visit knightfoundation.org.
Updated: November 4, 2020
Related Stories
Expand All
Collapse All
---