Professor Shuhua Zhou named Editor-in-Chief of Journal of Broadcasting and Electronic Media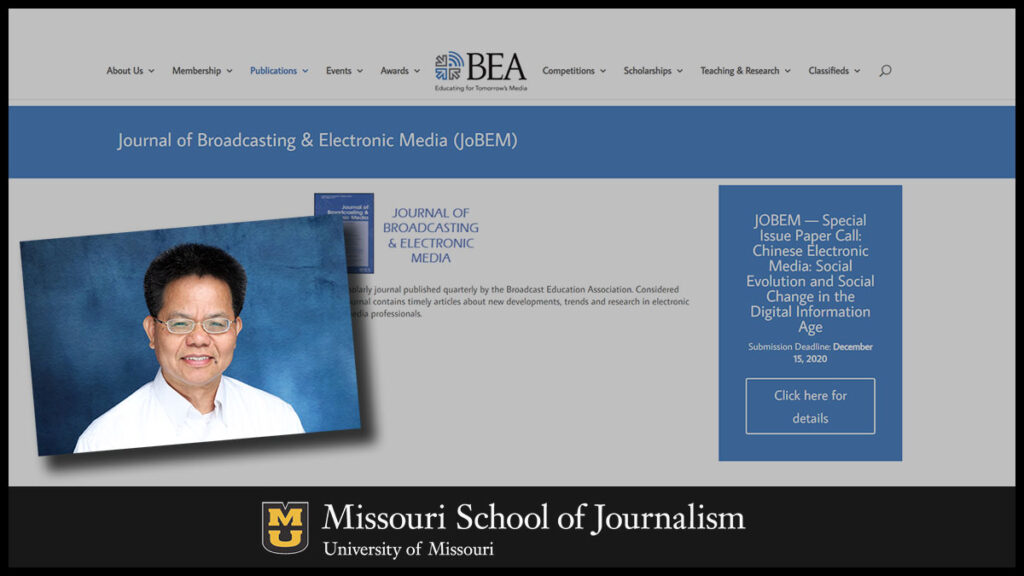 Columbia, Mo. (May 21, 2020) — Shuhua Zhou, professor and the Leonard H. Goldenson Endowed Chair in Radio and Television at the Missouri School of Journalism, has been selected as editor-in-chief of the Journal of Broadcasting and Electronic Media (JoBEM). His three-year term begins January 1, 2021, and ends Dec. 31, 2023.
"I am truly humbled and honored to be selected," Zhou said. "This is a wonderful chance to serve the discipline, to help shape its future and scholarship, to elevate the journal's already stellar reputation, and of course, to fly the Missouri flag."
Considered one of the leading publications in the communication field, the Journal contains timely articles about new developments, trends and research in electronic media written by academicians, researchers and other electronic media professionals. The Journal is published by the Broadcast Education Association, the premier international academic media organization, driving insights, excellence in media production, and career advancement for educators, students, and professionals.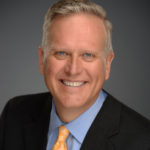 "Shuhua is an outstanding professor. His abundant scholarship work, industry experience and global perspective make him an outstanding choice for this role," said Journalism Dean David Kurpius. "This high-profile editorship illustrates the research strength and reputation of the Missouri School of Journalism."
Zhou has reviewed papers for over thirty journals inside and outside of communication on a regular basis, as an ad hoc reviewer or editorial board member. He has been serving as an associate editor respectively for Computers in Human Behavior (CHB) for two years and Communication and Society (C&S) for over six years. As associate editor for the high-impact CHB (4.31; 5-year 4.96; and CiteScore 6.14), he has handled over 400 submissions from information science, computer science, advertising, marketing, social work, education, and communication. His experience with these editorial platforms will allow him to step into this new JoBEM position with relative ease.
Zhou's goals for the publication includes working with the BEA leadership, reviewers, authors, Routledge, and the BEA membership so JoBEM continues to provide intellectual leadership in electronic media. "I want to expand JoBEM's global reach and interdisciplinary appeal, increase BEA members' participation in the journal, attract high quality submissions, and recruit the best reviewers for the journal," said Zhou. "Simply put, JoBEM should be synonymous with quality scholarship and quality service."
Zhuo's primary research areas are television news and human cognition of mediated messages using news as his primary stimuli. He studies how people learn from television news, focusing on the basic processes of news cognition, including perception, attention and memory as well as individual and situational differences in cognition. Zhou earned his doctorate and master's degrees from Indiana. He has also earned a bachelor of science degree in tropical crops from the South China College of Tropical Crops (now Hainan University) and a bachelor of arts degree in English language and literature from Jinan University.
Updated: May 21, 2020
Related Stories
Expand All
Collapse All
---