Kathy Kiely Named the Lee Hills Chair in Free-Press Studies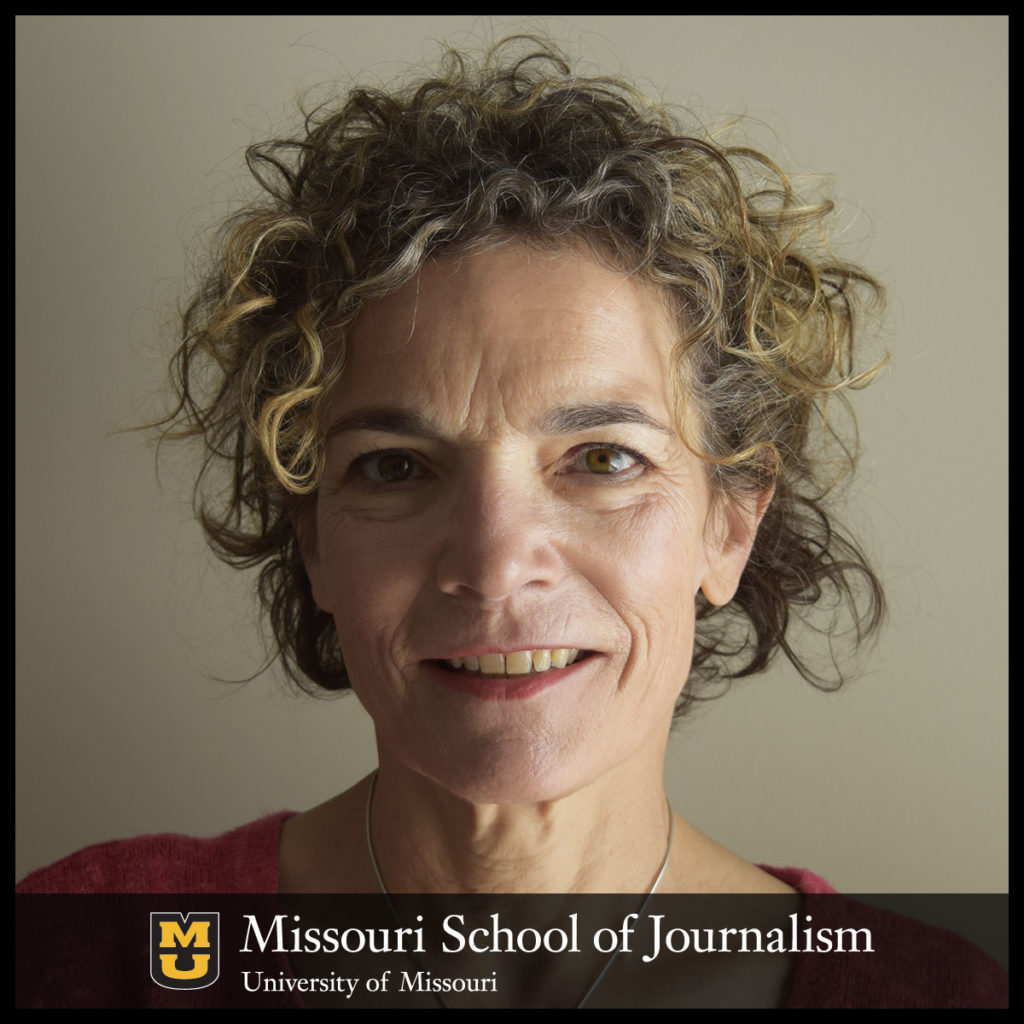 Kathy Kiely has been named the Lee Hills Chair in Free-Press Studies at the Missouri School of Journalism, effective July 1.
Columbia, Mo. (May 31, 2018) — Kathy Kiely, a veteran reporter and editor with a multimedia portfolio and a passion for transparency, free speech and teaching, has been named the Lee Hills Chair in Free-Press Studies at the Missouri School of Journalism, effective July 1.
The chair is named for Lee Hills, who had a long and varied newspaper career. He worked as a reporter, foreign correspondent, news editor, editorial writer, editor, managing editor, executive editor, and publisher and CEO of two major newspapers, the Detroit Free Press and the Miami Herald. Hills, who attended the Missouri School of Journalism between 1927 and 1929, was also the first chairman and CEO of Knight-Ridder Newspapers. The Hills Chair also is part of a national network of Knight Chairs in Journalism, supported by the John S. and James L. Knight Foundation.
"Free expression is vital to a strong democracy," said Jennifer Preston, Knight Foundation vice president for journalism. "The Lee Hills Chair at the University of Missouri will play an important role as a champion of the value of open societies."
In endowing the chair in 1995, Hills said its goal is to increase ordinary citizens' understanding of the value of free expression to democratic societies. "The emphasis on good journalism should be on serving citizens, not on serving newspaper or TV. People have to know what is going on if they want to govern themselves," he said.
"Kathy brings a solid understanding of the First Amendment principles that we as journalists hold dear," said Dean David Kurpius. "Her tireless commitment to the free flow of news and information will build on and honor the work of Lee and Tina Hills."
After a long career covering politics in Washington, Kiely moved into the classroom fulltime because, she says, universities are the laboratories that will discover the formula for making fact-based journalism viable again.
A 2017-18 journalism lecturer at the University of New Hampshire, Kiely has also taught at American University, George Washington University and Princeton University.
As the inaugural Press Freedom Fellow for the National Press Club's nonprofit Journalism Institute, Kiely has organized events around free speech issues and advocated for journalists who have been jailed or threatened for their work, most notably Emilio Gutierrez-Soto, a Press Club award winner currently being detained by U.S. immigration officials. Barbara Cochran, the School's Curtis B. Hurley Chair in Public Affairs Reporting, heads the Journalism Institute.
Kiely's reporting and editing career includes stints as a Web producer for WAMU-FM, and as an editor for Bill Moyers and for Bloomberg Politics. She is an interdisciplinary team builder: At the Sunlight Foundation, she worked with reporters, designers, developers and policy advocates to press for more access to government data and create web-based tools that made it more user-friendly. At the National Journal, she worked with counterparts at CBS News to train and supervise a multimedia team covering 2012 presidential campaign.
Kiely covered Congress and national politics for USA TODAY, headed Washington bureaus for The Houston Post and The Arkansas Democrat-Gazette, was a White House correspondent for the New York Daily News and a general assignment reporter and Washington correspondent for The Pittsburgh Press.
She holds a bachelor's degree from Princeton University, a master's degree from American University and was a Knight Fellow at Stanford University. A member of the Gridiron Club and numerous other professional organizations, Kiely served on the congressional Standing Committee of Correspondents and has been a longtime trustee of The Daily Princetonian, the college paper where she started her journalism career.
As a graduate of Princeton and a native of Pittsburgh, Kiely is accustomed to rooting for Tigers and bleeding black and gold.
The Lee Hills Chair in Free-Press Studies is one of 10 endowed chairs at the Missouri School of Journalism. The others and when they were established are: Goldenson Chair in Local Broadcasting (1982); Meredith Chair in Service Journalism (1986); Knight Chair in Digital Editing and Producing (1997); Maxine Wilson Gregory Chair in Journalism Research (1997); Houston Harte Chair in Journalism (1998); Curtis B. Hurley Chair in Public Affairs Reporting (1998); Missouri Chair in Community Newspaper Management (2000); Society of American Business Editors and Writers Endowed Missouri Chair in Business and Financial Journalism (2000); and the Donald W. Reynolds Endowed Chair in Business Journalism (2008).
Knight Foundation has endowed more than two dozen chairs at leading universities to help educate the next generation of journalists, encourage classroom innovation, foster new technology and techniques, and contribute thought leadership to academia and the news industry alike.
About the John S. and James L. Knight Foundation
Knight Foundation is a national foundation with strong local roots. We invest in journalism, in the arts, and in the success of cities where brothers John S. and James L. Knight once published newspapers. Our goal is to foster informed and engaged communities, which we believe are essential for a healthy democracy. For more, visit knightfoundation.org.
Updated: November 4, 2020
Related Stories
Expand All
Collapse All
---