Alison Young helping students at Missouri School of Journalism build careers in Washington, D.C.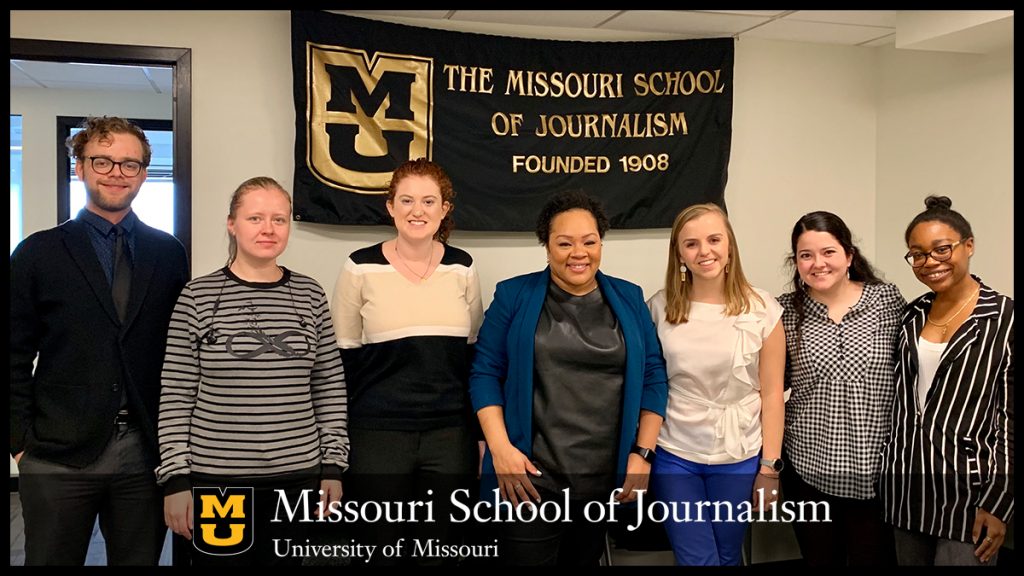 The Missouri School of Journalism's 2020 Washington program students after a seminar with Yamiche Alcindor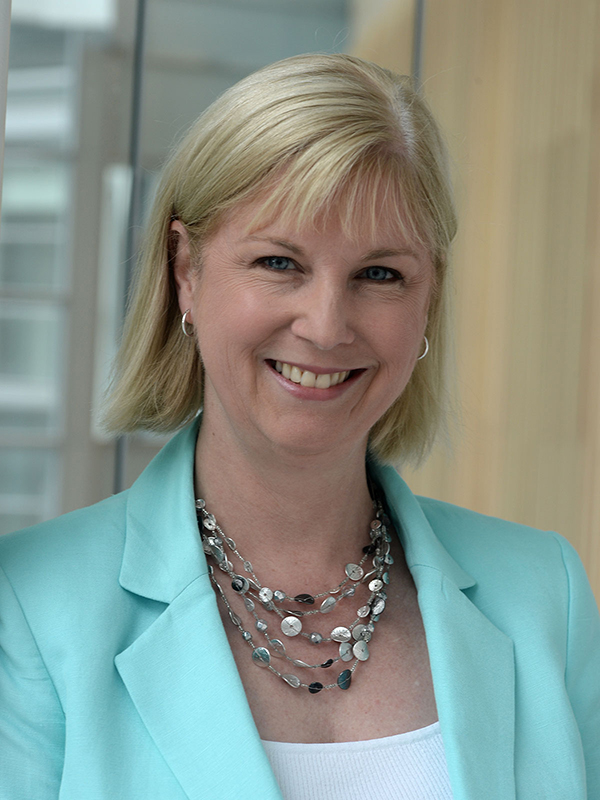 Columbia, Mo. (Nov. 18, 2021) — As far back as she can remember, Alison Young has wondered, "why?" Why, for example, did her mother face so many roadblocks as a divorced, single mother of two? Why were the institutions and larger forces that helped perpetuate those struggles seemingly untouchable, unchangeable by the very people who needed them to change?
Decades later, as an acclaimed investigative journalist and professor who now leads the Missouri School of Journalism's Washington program, Young — who wrote her first articles on a mimeograph machine in elementary school and later investigated faulty toilet paper dispensers at her junior high school — reflected that it was this questioning instinct that set her on the path to exposing wrongdoing and inequities wherever they could be found.
"I have always been all about the digging," said Young, the Curtis B. Hurley Chair in Public Affairs Reporting. "Knowing that my mom had to overcome a lot to raise me and my brother by herself, and knowing she felt like she didn't have the power to change things, it inspired me to shine a light, to provide a voice for people."
Young has followed that inspiration to a number of publications throughout her career, including the Atlanta Journal-Constitution, where she served as the nation's only newspaper writer reporting full-time on the Centers for Disease Control and Prevention (CDC). She also spent nearly 10 years on USA Today's national investigative team before coming to the School of Journalism.
Now leading a program that sends students to Washington, D.C. for a semester to gain work experience and develop a foothold in the city, she is putting her extensive experience and network of connections to work educating students about what it takes to work in the nation's capital. Yet the instinct to ask "why" has stayed with her; the award-winning health and science reporter still finds time for investigative reporting and serves as an expert source in national and global media. After writing about a secret meeting of international scientists that occurred at the outset of the COVID-19 pandemic, she appeared on "Presa Diretta," an Italian investigative television program similar to "60 Minutes," in October to discuss the article and her expertise on accidents in high-containment laboratories.
A reputation for excellence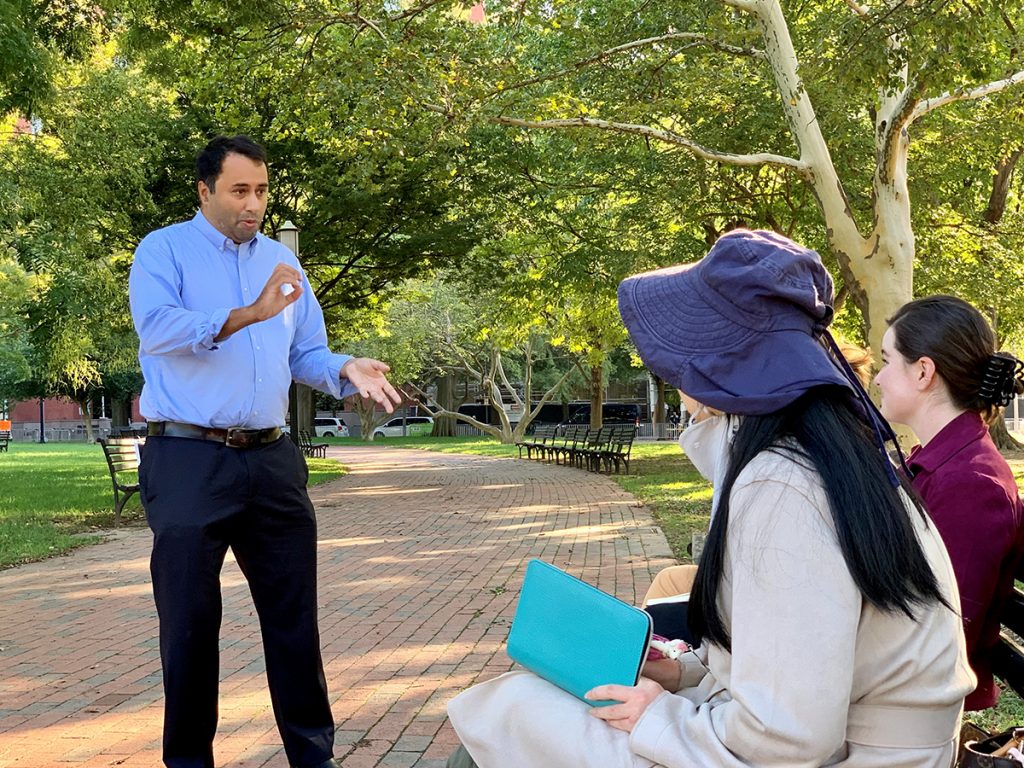 Young's work has also made an impression on her fellow journalists — including Aamer Madhani, a School of Journalism alumnus and White House reporter at the Associated Press who worked as a national correspondent at USA Today during Young's tenure on the investigative team.
"She already had an extraordinary reputation at that point," Madhani said. "She knew the CDC better than any journalist I knew. She covered the hell out of them, and she was able to do deep, insightful stories that really got inside the agency. At USA Today, when she published something, we read it."
Madhani has a connection not only to Young, but to the Washington program, in which he enrolled in 1998 while earning his bachelor's degree from the School, well before Young took the reins.
"The program was a phenomenal experience for me," Madhani said. "To meet people who can explain the ins and outs of Washington, people who have walked in the shoes you want to walk in — there's nothing like that. I'd love to go back and sit in students' shoes for a few weeks."
Young drafts veteran Washington communicators like Madhani to give weekly seminars to the students in the program about their experiences in the industry and on Capitol Hill.
Basing the program in Washington allows students to get their footing in the community through work experience and networking. But as the epicenter of the nation's political machinery, the city can sometimes thrust students into the middle of flashpoints in American history, offering once-in-a-lifetime opportunities to take part in media coverage that defines an era.
Madhani, for instance, joined the program just as former President Bill Clinton was facing impeachment.
"I wasn't sure if Washington was the path I wanted to go down," Madhani said. "I had gone back and forth on it. But as the summer played on and the impeachment situation was unfurling, I made a last-minute decision to go ahead and do it, and it ended up being a great experience."
More than 20 years later, Kaplan Fellow Shoshana Dubnow's semester in Washington coincided with the first impeachment of former President Donald Trump, the emergence of the COVID-19 pandemic, and the 2020 presidential race. In the nation's capital, she was at the center of it all.
"From day one, we were immediately thrown into the fast pace of journalism and strategic communications in Washington," Dubnow said. "It really exposed me to politics, policy, and how a national news network works. And with so much going on, the reason I was able to be successful was my J School education."
A foundation for the future
Dubnow's hands-on training through the J School had already helped prepare her for a contentious and fast-paced election cycle; in addition to gaining experience as a reporter at the School's NBC affiliate KOMU-TV, she studied abroad in Brussels in 2019, working for Euronews during a season of elections in the European Union. But her time in Washington pushed things a step further. Through the weekly guest seminars, she was introduced to journalists working across Washington, including Yamiche Alcindor, White House correspondent for PBS NewsHour. Now, starting at the end of November, Dubnow will be working as an associate producer with PBS NewsHour in Washington.
Ultimately, she credits Young with making the program — which is open to juniors, seniors, and graduate students, whether they are studying news or strategic communications — a fulfilling experience.
"I don't think anyone has ever regretted taking part in this program," Dubnow said. "Alison makes sure you have the experience that you want. She is an advocate for students, and without a doubt she is the person I'm most grateful for crossing paths with in the J School."
Dubnow's is the kind of success Young aims to nurture by helping her students create a network of contacts in the city and bringing in speakers to offer insider perspectives. Since joining the University of Missouri in 2019 to lead the program, she has created and steadily added to a database of more than 300 Washington organizations that have a history of offering internships to students. The database includes news and trade publications, as well as advertising and strategic communications companies.
"I want my students be competitive in the Washington market, so I help them build their own maps of the Washington ecosystem," Young said. "They come away with their own toolkit — a social media network, work experience, industry connections, and a stronger sense of how everything works."
In the end, Young wants her students to move past the intimidating first impression they might have of the city and come to know the surprisingly small and richly historical community in which she has thrived.
"What I love about introducing students to D.C. is showing them that they are walking in the footsteps of history," she said. "They are living right down the street from the Supreme Court. It's such an incredible opportunity for students to be immersed in the history and politics and media landscape of the city. I wish I would have had that opportunity as a student."
Updated: November 18, 2021
Related Stories
Expand All
Collapse All
---