Geneva Overholser Named Center for Public Integrity Board Chair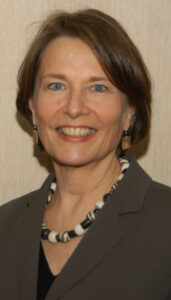 Contact: Steve Carpinelli
The Center for Public Integrity
202-481-1225
Washington, D.C. (July 12, 2007) — The Center for Public Integrity is pleased to announce the election of Geneva Overholser to lead its board of directors. Overholser, who has served on the Center's board for the past two years, was named during the June board meeting to succeed co-founding board member and chairman Charles Piller, who will step down to join the Center's advisory board.
"Geneva Overholser is a journalist of the highest professional stature. The Center for Public Integrity is honored that she has agreed to serve as board chair," said Center Executive Director Bill Buzenberg. "She brings her energy and talent to the Center's renewed vitality and focus, and I am tremendously grateful to her for taking on this important role."

A frequent print, broadcast and online media critic, Overholser currently holds the Curtis B. Hurley Chair in Public Affairs Reporting for the Missouri School of Journalism in its Washington, D.C., bureau. She was editor of The Des Moines Register from 1988 to 1995, which under her leadership won the 1990 Pulitzer Prize Gold Medal for Public Service and earned her the accolades "Editor of the Year" by the National Press Foundation and "Best in the Business" by the American Journalism Review.
"With commercial pressure fast eroding public-interest journalism, nonprofit independent investigative reporting is essential," said Overholser. "The Center has long led in this field. Today's promising multi-media world gives us a chance to be an even stronger and more effective watchdog. I'm honored and eager to work with Bill Buzenberg and our wonderful staff and board to make that happen."
In 2002, Overholser co-edited The Press as an Institution of Democracy, with Kathleen Hall Jamieson. She is a former officer of the American Society of Newspaper Editors and chair of the Pulitzer Board, and she served as an editorial board member for The New York Times and an ombudsman at The Washington Post. She holds a bachelor's degree in history from Wellesley College, a Master's in journalism from the Medill School of Journalism at Northwestern University and has received honorary doctorates from Grinnell College and St. Andrews Presbyterian College. She was a Nieman fellow at Harvard and a Congressional Fellow with the American Political Science Association. In addition to the Center, Overholser also sits on the boards of the John S. Knight Fellowships at Stanford University, the Fund for Independence in Journalism in Washington, D.C., and the Academy of American Poets.
Updated: April 17, 2020
Related Stories
Expand All
Collapse All
---