Overholser Co-Authors Book on the Press and Democracy
By Courtney Suthoff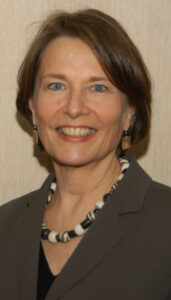 Columbia, Mo. (June 20, 2005) — Geneva Overholser, the Curtis B. Hurley Chair in Public Affairs Reporting at the Missouri School of Journalism, and Kathleen Hall Jamieson, director of the Annenberg Public Policy Center at the University of Pennsylvania, have edited "The Press," a volume in the new Oxford University Press series, Institutions of American Democracy.
The book is a series of essays by the nation's leading journalists and scholars that examines the major obstacles facing the media today and offers ways to keep it thriving in order to maintain an informed democracy.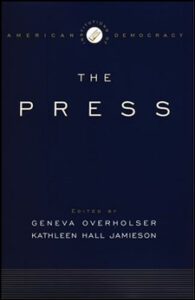 "It's been an honor – and an enormous learning experience – to work with these distinguished scholars and journalists. Given the challenges facing journalism in the public interest today, I think the book has come out at just the right time, and I hope it gets wide readership," said Overholser.
The book is divided into five sections: the press and democracy, the functions of the press in a democracy, government and the press, structure and nature of the American press and the future of the news, the future of journalism. The book also includes an afterword written by Overholser and Jamieson.
Esther Thorson, the associate dean for graduate studies at Missouri, has an essay published in the book, "Mobilizing Citizen Participation." Thorson's chapter deals with questions of whether the press causes citizen mobilization or citizen malaise. Thorson has published extensively in advertising, news effects, and health communications.
"The Press" is one of a series of books being published by Oxford on the value of preserving the vitality of American democracy. Four more volumes will be published later this year.
---
Courtney Suthoff of Hazlehurst, Miss., is a senior advertising major. She is a marketing intern for the University of Missouri's Athletic Department. After graduation in December, Suthoff plans to move to Los Angeles to pursue a career in public relations.
Updated: April 7, 2020
Related Stories
Expand All
Collapse All
---