Overholser Authors Book Chapter on Journalists and Corporate Scandals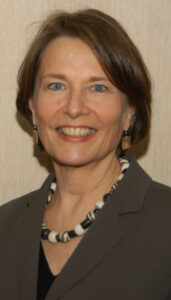 Washington, D.C. (March 15, 2005) — Geneva Overholser, the Curtis B. Hurley Chair in Public Affairs Reporting, has authored a chapter in the new book, "Restoring Trust in American Business," published by MIT Press.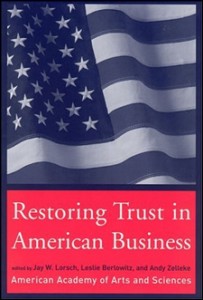 A project of the American Academy of Arts and Sciences, the book focuses on the recent wave of corporate scandals and examines the responsibilities of various professionals as "gatekeepers." Overholser's chapter, "Journalists and the Corporate Scandals: What Happened to the Watchdog?," examines developments that have undermined business journalism's ability to help prevent corporate misconduct. She emphasizes the importance of journalists as watchdogs, as well as the importance of adhering to explicit standards of professionalism tied to upholding the public trust.
"Journalists, along with others, can serve as an important brake on business and government wrongdoing," Overholser says. Other professional roles examined in the book are those of lawyers, auditors, investment bankers, corporate directors and regulators.
Overholser, in her chapter, quotes two other members of the Missouri School of Journalism faculty: Martha Steffens and Steve Weinberg. Steffens holds the Society of American Business Editors and Writers Chair in Business and Financial Journalism and teaches business and financial journalism classes. Weinberg teaches advanced writing and reporting classes.
Updated: April 3, 2020
Related Stories
Expand All
Collapse All
---