'New Media, Enduring Values'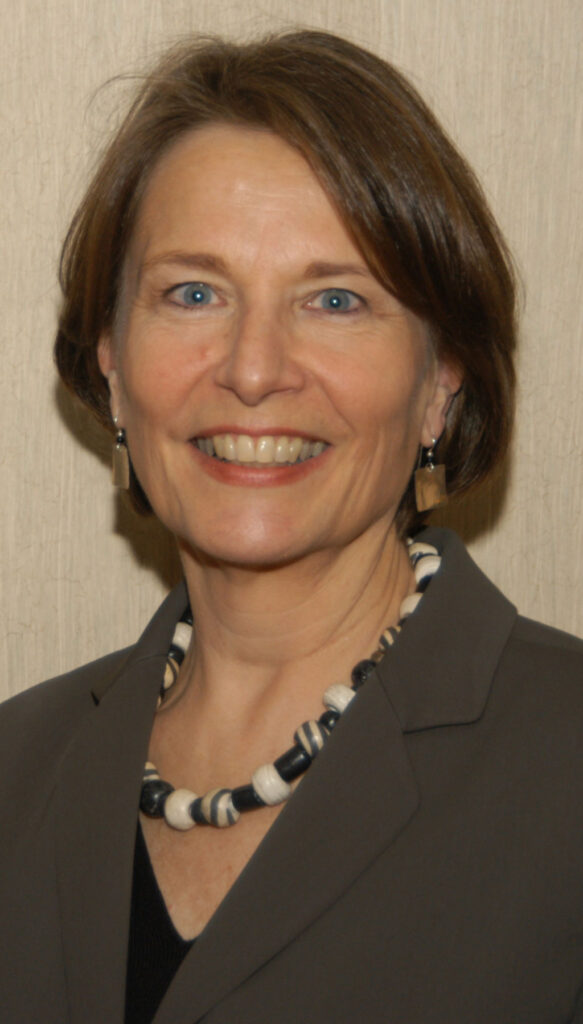 Partnerships to Drive Innovation and Change Introduced at Hurley Symposium
By Brett Mueller
Committee of Concerned Journalists
Washington, D.C. (Oct. 19, 2006) — The Missouri School of Journalism, the Committee of Concerned Journalists (CCJ) and the Donald W. Reynolds Journalism Institute announced the details of upcoming research partnerships with three news organizations around the country during the 2006 Curtis B. Hurley Symposium at the National Press Club in Washington, D.C.

2006 Curtis B. Hurley Symposium at the National Press Club in Washington, D.C.

Geneva Overholser, Hurley Chair in Public Affairs Reporting at the Missouri School of Journalism.

Symposium panelists answer audience questions. From left, Dean Mills, dean of the Missouri School of Journalism; Bill Kovach, CCJ's founding chairman; Esther Thorson, director of research for the Reynolds Institute; Tom Rosenstiel, CCJ's vice-chairman; Martin Kaiser, editor of The Milwaukee Journal Sentinel. Photos: Lisa Nipp, MA '95, www.lisanipp.com.
The announcement is the first of what all hope will be many opportunities to collaborate on research and outreach that will drive innovation and positive change in journalism.
"All these projects are aimed at answering the difficult question on so many minds today: How do we ensure that those principles that make journalism indispensable will survive and even thrive in the digital world?" said Geneva Overholser, who holds the Hurley Chair in Public Affairs Reporting at the School.
The combination of the School's research resources and CCJ's training expertise will be put to use by the Milwaukee (Wis.) Journal Sentinel, WHO-TV in Des Moines, Iowa, and Minnesota Public Radio in unique projects which will focus on issues ranging from more intensive verification of information to innovative use of the internet to engage news consumers and facilitate online communities.
The Milwaukee Journal Sentinel's editor, Martin Kaiser, and senior editor for suburban news, Bruce Gill, discussed how the paper will focus on using the Internet to pull readers into the process of verifying information by inviting them to comment on the process and offer opinions about areas requiring follow up and greater scrutiny. Kaiser noted that he expected the project to teach his staff "how, as journalists, we (can) teach readers about verification, and use them to strengthen our verification."
Dave Price, a WHO-TV reporter, shared his station's plan for online coverage of the upcoming governor's election and his desire to use the project to apply online political reporting tools to other topic areas. Price cited the perpetuation of reporter blogs and greater use of "raw," un-produced video as examples of features the station would look to use in other areas of its Web site.
Minnesota Public Radio executives, Bill Buzenberg, senior vice president, and Michael Skoler, the executive director of the network's Center for Innovation in Journalism, shared their project proposal to involve listeners and Web site users in reporting on the standardized test "achievement gap" between white and minority students in Minnesota. Skoler noted that viewing the audience as "partners" rather than as an "unruly mob" or the "adoring masses" would be a key perception change encouraged by the project.
A fourth project, the Missouri Local Journalism Project, was announced as well. The project is a cooperative venture between the Reynolds Journalism Institute and a New York consulting group represented by media consultant Merrill Brown. Brown called the project the first opportunity he was aware of for a group of journalists to sit down with a "blank slate" and adequate resources and "use technology and journalism to connect communities based on geography and common interest."
The partnership formally began in July 2006 among the Missouri School of Journalism, the world's first journalism school; CCJ, whose Traveling Curriculum training program has reached more than 7,500 journalists around the country; and the Reynolds Journalism Institute, a center that reconnects citizens and journalists and invents and tests new forms of journalism.
Faculty participating from Missouri also included Dean Mills, dean; Pam Johnson, executive director of the Reynolds Journalism Institute; and Esther Thorson, the Institute's director of research. Also attending from the University of Missouri-Columbia was Chancellor Brady Deaton. Panel members from CCJ were Bill Kovach, founding chairman; Tom Rosenstiel, vice-chairman; Jeffrey Dvorkin, executive director and Goldenson Chair in Community Broadcasting at the School; and Walter Dean, broadcast training director.
Findings of the four studies will be presented at a future symposium.
Updated: August 15, 2019
Related Stories