Missouri School of Journalism's Washington Program awards first Hurley Scholarship to Keara Shannon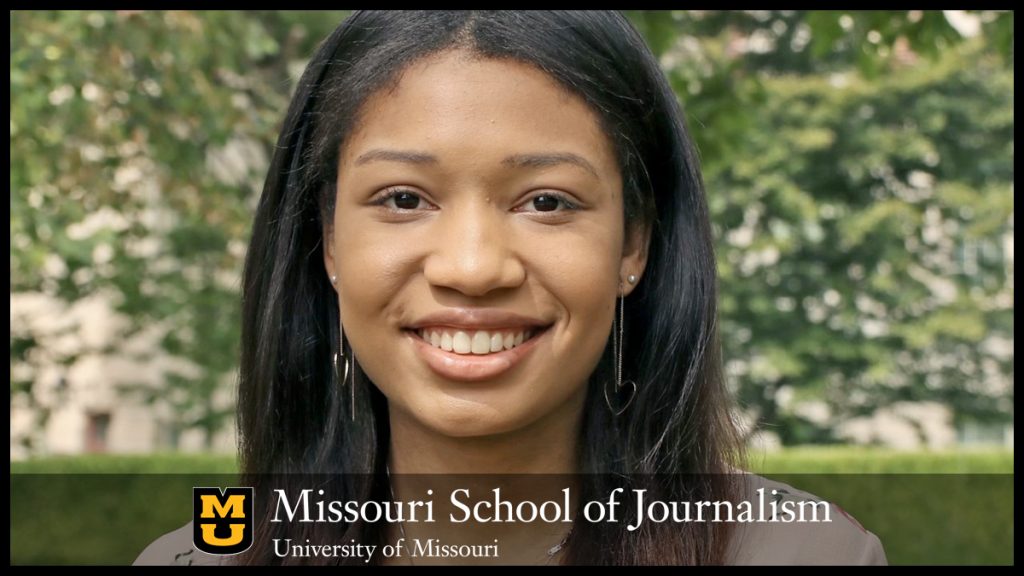 Columbia, Mo. (Jan. 18, 2022) — Keara Shannon, a junior at the Missouri School of Journalism, has been selected as the first recipient of the new Curtis B. Hurley Washington Public Affairs Journalism Scholarship. With the help of the $2,500 scholarship, Shannon will spend the spring 2022 semester in the nation's capital as part of the School's Washington Program, working as an intern at ABC News and attending the program's seminars with leading journalists and communicators.
"The scholarship selection committee was impressed with Keara's passion for holding elected officials accountable and giving voice to people and issues that have too often been ignored," said Alison Young, director of the Washington Program. "As the Hurley Scholar, Keara will build on her reporting experience at the Maneater and the Missourian, meeting with some of Washington's leading journalists in our seminars and applying what she's learning in her internship. We can't wait to see what she does at the ABC News Washington Bureau."
Shannon was selected for the scholarship by a faculty committee consisting of Young, KOMU-TV news director Jeimmie Nevalga, professor Mark Horvit, associate dean for global programs Fritz Cropp, and Ron Kelley, executive director of the School's Student Development, Diversity, and Inclusion program.
The Washington Program helps interested students refine their resumes and develop and internship search strategy, and like all students in the program, Shannon had to apply for and obtain an internship in the Washington, D.C. area. ABC News independently selected Shannon as an intern in their race and culture unit.
"I'm shocked; it's been a whirlwind," Shannon said. "I applied because I wanted to do something more in journalism, and now I will be writing digital articles and helping with the production of programs like 20/20 and Nightline."
Hailing from just outside Chicago, Shannon said she looks forward to the networking and work opportunities in D.C., where she hopes to find a job after graduation. A Brooks Scholar and intern at the Center for Academic Success and Excellence, where she highlights people and events on campus through stories that underscore the success of underrepresented students, Shannon ultimately hopes to start a podcast that could cover issues of systemic racism and oppression while also including pop culture fare she is passionate about, such as music and films.
In fact, Shannon first knew that she wanted to become a journalist after watching the film "Spotlight" in a high school English class.
"I always liked writing, but 'Spotlight' opened my eyes to the fact that I could help people and also write," Shannon said. "I feel like that's what journalism is. It puts those two things together."
As the first Hurley Scholar, Shannon will have the opportunity to set an example for future recipients. Applications are now open for the next round of Hurley Scholarships, which will be awarded to up to two students to attend the Washington Program in the fall 2022 semester. The application deadline is March 15. Young said students who are interested in applying should make an appointment with her well in advance of the deadline to discuss the application and required internship search process.
"I hope the Hurley Scholarships will allow students who never thought they could afford a semester in Washington to see that this career-changing opportunity is within their reach," Young said.
Updated: January 13, 2022
Related Stories
Expand All
Collapse All
---