Ronald B. Kelley
Associate Professor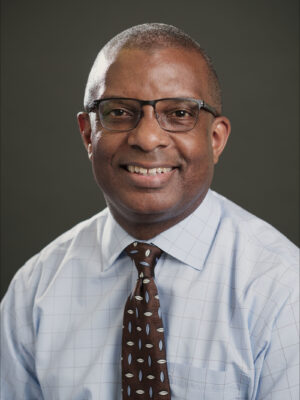 Download High-Resolution Photo
Executive Director, Student Development, Diversity and Inclusion
181-B Gannett Hall
Missouri School of Journalism
Columbia, MO 65211-1200
RON KELLEY, an associate professor in Journalism Studies, is the executive director of the Student Development, Diversity and Inclusion Program. The program works to recruit, retain and engage students from high school to college and into the profession and partners with industry, academic leaders and alumni.
Kelley has worked as a television reporter and anchor at two Louisiana stations: KTVE-TV in Monroe and KSLA-TV in Shreveport. He is also a past assistant news director at KOMU-TV.
Kelley is the former director of the Multicultural Management Program at the Missouri School of Journalism. He coordinated and co-authored Guide to Research on Race and News, a guidebook on a comprehensive study on race and media funded by the Ford Foundation at the Missouri School of Journalism.
Kelley has 15 years of experience in higher education advancement, working in media, external relations and fundraising and managing communications teams.
He has a Bachelor of Science degree in broadcast journalism from Arkansas State University, a Master of Science degree in Student Counseling and Personnel Services from Kansas State University, and a Doctor of Philosophy degree in Educational Leadership and Policy Analysis from the University of Missouri.
Updated: August 6, 2019