Ron Kelley awarded Booker T. Washington Advisor of the Year Award, a 2022 MU NAACP Image Award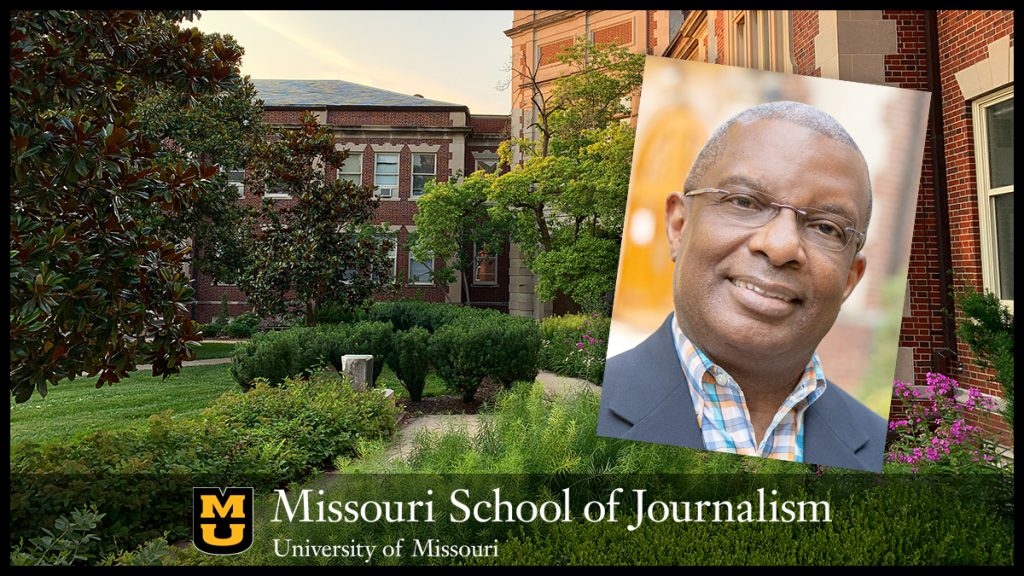 Columbia, Mo. (May 5, 2022) — Ron Kelley, executive director of student development, diversity, and inclusion at the Missouri School of Journalism, has been awarded the Booker T. Washington Advisor of the Year Award by Mizzou's chapter of the NAACP. The award honors Kelley's role as faculty advisor to the Mizzou student chapter of the National Association of Black Journalists (NABJ-MU).
"Ron has a remarkable talent for bringing people together and connecting meaningfully with them as an advisor," said David Kurpius, dean of the School of Journalism. "It's clear that he has a remarkable impact on students in helping them build community and drive positive change. Ron cares, and as this recognition shows, students care about him."
The award is part of the MU NAACP's 2022 Image Awards, and one of only two such awards presented to faculty or staff at Mizzou each year. The honor's namesake, Booker T. Washington, was a leading voice on behalf of Black Americans in the late 19th and early 20th centuries, when he campaigned for civil rights in the post-Civil War period.
"I'm honored to be the recipient of an award named after one of the most dominant Black figures in our history," said Kelley, who is also an associate professor at the School of Journalism. "Being an advisor to students, especially the NABJ chapter, is one of the things I enjoy the most as a part of my academic work. Being recognized for it makes this very special."
In addition to advising NABJ-MU students, teaching cross-cultural journalism, and leading student development, diversity, and inclusion at the School — where he works to recruit, retain, and engage diverse students — Kelley also heads up the high school summer workshop program, a series of journalism workshops covering different career paths within the industry.
But it's his now award-winning role as an advisor that has made the strongest impression on senior Kayla Pettis, president of NABJ-MU.
"Dr. Kelley is always eager to assist in the future success of the students within NABJ and a gateway to offering life-changing opportunities," Pettis said. "I am honored to have witnessed his passion for the organization and manifestation into one of the best advisors this organization has been graced with."
The honor comes almost exactly one year after Kelley's previous recognition, a 2021 Taft Award from the Missouri Interscholastic Press Association for his efforts to strengthen scholastic journalism in Missouri. He has cumulatively devoted more than 27 years to the School of Journalism since starting at KOMU-TV as an assistant news director in 1991.
Updated: May 5, 2022
Related Stories
Expand All
Collapse All
---