Four Missouri School of Journalism students embark on Knight Nonprofit News internships
COLUMBIA, Mo. (May 25, 2023) — Four students at the Missouri School of Journalism are serving as interns at nonprofit newsrooms around the country this summer as Knight Nonprofit News interns. Now in its fifth year, the program matches a diverse array of students with Institute for Nonprofit News (INN) member newsrooms, where they gain experience with news product management and audience engagement strategies over the course of 10-week internships.
"Career opportunities for students interested in newsroom jobs focused on audience and business strategy continue to grow, and these internships provide a perfect balance of journalism and product management skills," said Damon Kiesow, professor and Knight Chair in Digital Editing and Producing at the School of Journalism. "As these roles proliferate and become a pathway to leadership in news organizations, it is important the journalists holding those positions represent the diversity of their community and the country."
Ron Kelley, executive director of the Student Development, Diversity and Inclusion program at the School of Journalism, added that just as the School's of Journalism's emphasis on cross-training and multimedia reporting exposes students to new opportunities, the program helps make a new generation aware of the value of this aspect of the industry.
"The Knight Nonprofit News internships are turning out to be a successful way to introduce a diverse student population to a part of the industry that many students would not have considered before," Kelley said. "I'm happy to see the program open the door to these great opportunities."
This year, the program is also partnering with the News Product Alliance (Kiesow is part of the alliance's Mentor Network) for ongoing mentorship and training for students over the summer. In addition, both the interns and their newsroom managers will learn about techniques in product thinking and management. As the industry explores new revenue models and products like newsletters and podcasts experience a resurgence, Kiesow said product-focused work is increasingly important.
Sara Shahriari, director of leadership and talent development at INN, added that helping students develop their skills is an instrumental part of ensuring that innovation in nonprofit news continues far into the future.
"Engagement and product management professionals are key to the continued growth of nonprofit news and its mission to connect and serve communities, and these students are the next generation of talent that will take on these important roles," Shahriari said. "INN members are committed to mentorship and meaningful growth opportunities for these talented students, and we're thrilled to continue our partnership with Mizzou."
Meet the interns
Campbell Hamai is a graduate student who earned her bachelor's degree from the School of Journalism in May. She is working with Wisconsin Watch, an investigative news organization at the University of Wisconsin-Madison. Her work will focus on public relations and audience engagement.
"I hope to be able to become more familiar with the professional world and how to communicate product to audiences," Hamai said. "I'm also aiming to know more about how to encourage connection with niche audiences."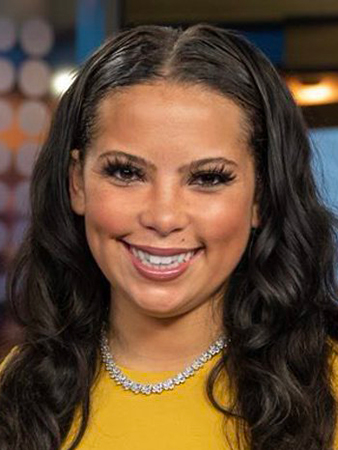 Shay Lawson is a junior and former RJI Student Innovation Fellow working at The Texas Newsroom in Austin, Texas. As an Audience Engagement Intern, she plans to build and distribute HTML-based email newsletter templates that can be used by individual stations within The Texas Newsroom's collaborative network of public radio stations throughout Texas.
"I'm striving to enhance my audience development, product management and marketing skills," Lawson said.
Yuxi Lei is a senior working for India Currents, which documents the lives of Indian Americans in the San Francisco Bay Area. A social media technology intern, she is creating social media content, analyzing audience information on various platforms, growing audience engagement and assisting with paid campaigns.
"I hope to gain more skills and experience in social media content creation and digital technologies and learn more about audience strategy and engagement," Lei said.
Moriah McDonald is a graduate student working with Inside Climate News, a Pulitzer Prize-winning environmental news organization. She is creating content for the organization's social media pages, assisting with story production and learning to produce a weekly newsletter.
"I'll also be learning how to analyze audience engagement metrics and how to implement search engine optimization," McDonald said. "I hope to learn more about how to strategize content based on audience feedback."
Updated: May 25, 2023
Related Stories
Expand All
Collapse All
---