Missouri School of Journalism students to gain audience engagement experience through Knight Nonprofit News summer internships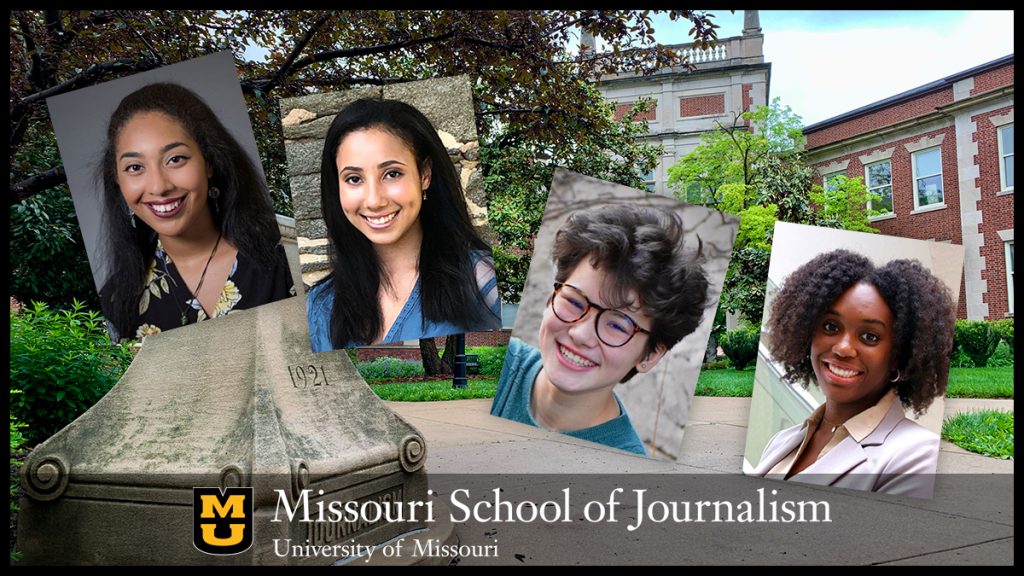 Columbia, Mo. (March 22, 2022) — Four students at the Missouri School of Journalism are interning at nonprofit newsrooms this summer through the Knight Nonprofit News internship program. Now in its fourth year, the program matches students with Institute for Nonprofit News (INN) member newsrooms around the country, where they gain experience with news product management and audience engagement strategies, working in tight-knit nonprofit news organizations.
"We want our students to not only be good journalists, but to be prepared to take on leadership roles," said Damon Kiesow, professor and Knight Chair in Digital Editing and Producing at the School of Journalism. "It's really important for them to gain experience in the strategy side of the newsroom, and that's what this leadership-track internship provides."
These paid roles focus on aspects of the industry Kiesow said are rarely explored in journalism internships, including the business and management side of the newsroom as well as audience and product management. But for Kiesow, one of the biggest positives is the atmosphere forged by small newsrooms with a public service mission.
"These are really good environments for our students to land in, because they're not only getting exposed to the business or strategy side of things, but they're literally sitting next to the editor or the reporting staff," Kiesow said. "These are smaller operations, so they don't have that physical separation. You get to observe all aspects of the organization because you're in a smaller group."
Though the pandemic has made this in-person aspect of the internships difficult, Kiesow is optimistic that by this summer, the interns will be able to do at least some of their work in person.
One aspect of the program not affected by the pandemic, however, is its emphasis on diversity among the student interns and the organizations they work for.
"This program is continuing to help us build the diversity pipeline for the journalism profession, and we are happy to be a part of it," said Ron Kelley, executive director of the Student Development, Diversity, and Inclusion program at the School of Journalism. "We are continuing to work to bring more diverse voices into the School of Journalism because we believe it is important to have those perspectives in all aspects of what we do."
All these elements of the program, from the focus on business and management skills to the promotion of diversity, come together to create an ideal experience for students who want to take on leadership roles in the journalism industry, according to INN communications director Sharene Azimi.
"In order to promote sustainability and continued innovation in the nonprofit news field, it's essential to cultivate a diverse talent pipeline with strong business acumen as well as excellent journalism skills," Azimi said. "That's why INN coordinates a number of business-related internship and fellowship programs with universities and foundations around the country — so that people who are passionate about quality news can develop skills in critical organizational functions like audience development and engagement, digital marketing and newsletter production."
Meet the interns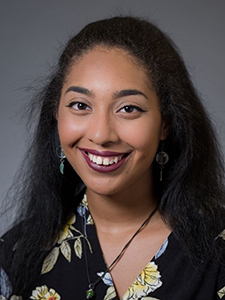 Angelina Edwards is a junior from Kansas City, Mo., and a reporter for the Columbia Missourian. Edwards will intern at the Kansas City Beacon, where she will work to grow audience numbers through outreach efforts. Drawn to the Beacon's emphasis on in-depth stories rather than quick-turnaround pieces, she hopes to further develop her skills both in reporting and community engagement.
"I don't really love the whole quick-turnaround news thing, but I really love being able to provide historical context and different perspectives," Edwards said. "So I can see myself working for an organization similar to the Beacon."
In addition to her work at the Missourian, Edwards has written for Vox Magazine and previously served as the arts and culture editor at the Maneater.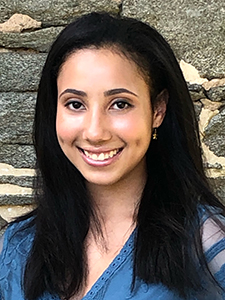 Olivia Gyapong is a junior and Stamps Scholar from Maryland who currently serves as data editor for the Maneater. She is also a correspondent for DETOUR, a multimedia travel magazine headlined by award-winning journalist and School of Journalism professor Ron Stodghill. During her internship with the DCist, a local news site in Washington, D.C., she will be doing reporting as well as assisting with business analytics and fundraising events.
"I grew up listening to [DCist parent company and radio station] WAMU," Gyapong said. "It was a big part of my childhood growing up. Being able to go back and serve the community is a special opportunity for me."
Gyapong has previously served as a congressional intern in D.C. and hopes to become a political reporter and international correspondent. She is also a member of the National Association of Black Journalists as well as the Journalism Ambassador program at the School of Journalism.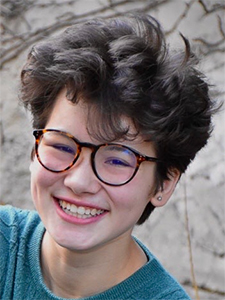 Ellie Lin is a junior from Minnesota studying cross-platform editing and production — interests that will come in handy at KERA, a multimedia public broadcasting organization that encompasses an NPR radio station and a PBS TV station in Dallas. Lin will head to Texas to work on developing a newsletter and other audience engagement strategies for KERA, where she hopes to put her passions for audio reporting, video production, and web design to good use.
"I'm hoping to get to try a lot of things, and luckily, it sounds like I'll be allowed to, which is super-duper exciting," Lin said.
Lin is currently visuals director at the Maneater, and last summer she worked as a breaking music news intern at Mixtown, a Los Angeles-based music news organization.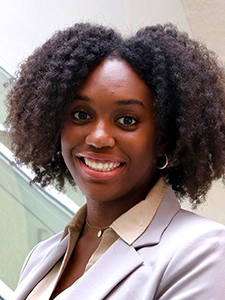 Chelsi Peter is a sophomore from Florida studying sports journalism and currently a correspondent for DETOUR. At Wisconsin Watch, an investigative news organization at the University of Wisconsin-Madison, Peter will be looking to bring in new readers with innovative methods of audience outreach while observing what goes into producing high quality investigative journalism.
"This is my first internship within the journalism field, so I'm excited to tip my toes into all types of journalism," Peter said. "I'm looking forward to seeing how investigative journalism works and seeing if it's for me."
Peter has also served as an opinion columnist at the Maneater and hopes to become a sports broadcaster or sideline reporter.
Updated: March 25, 2022
Related Stories
Expand All
Collapse All
---