Fritz Cropp
Associate Dean for Global Programs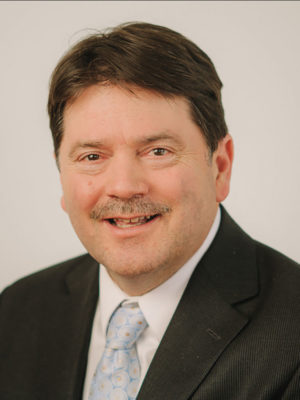 Download High-Resolution Photo
280B Gannett Missouri School of Journalism Columbia, MO 65211-1200
FRITZ CROPP is associate dean for Global Programs at the Missouri School of Journalism.
Under his leadership, the school has dramatically increased international opportunities for undergraduate students. Nearly half of current students now study abroad, choosing from a menu of more than 20 options. Included among choices for students are internships in Brussels, Barcelona and Costa Rica where Cropp established offices for the School.
Cropp has also managed the School of Journalism's growth in China, where Missouri now works with most of the top media companies and all of the country's top journalism schools.
Cropp earned his Ph.D. at the Missouri School of Journalism, with a dissertation that explored perceptions of advertising among advertising executives in Japan. After graduating from Missouri, he worked as an assistant professor at the S.I. Newhouse School of Public Communications at Syracuse University. He returned to Missouri in 1998.
Cropp's master's project, completed at California State University, Fullerton, examined perceptions of public relations practitioners among newspaper journalists.
Awards
Office of Vice Provost's C. Brice Ratchford Memorial Fellowship Faculty Award, 2015
Mizzou Alumni Association Faculty Award, 2012
Award for Outstanding Contribution to Sino-U.S. Cooperation in Education of Journalism & Communication award, presented by Renmin University School of Journalism and Communication, 2005
Provost Award for Leadership in International Education, University of Missouri-Columbia, 2001-2002
Nominated by ad club officers for Faculty & Staff Recognition Award for Student Development, University of Missouri Columbia, 2000 and 2001
Recognized by American Advertising Federation for work with minority students, 2001 and 1999
Dick Alberding International Marketing Communications award for process improvement, Hewlett-Packard, 1991
Books
Vartanova, Elena and Fritz Cropp (2007), Media and Change, MediaMir, Moscow
Cropp, Fritz, Cynthia Frisby and Dean Mills (2003), Journalism Across Cultures, Iowa State University Press, Ames, Iowa.
Refereed Publications
Li, Chunxiao, Fritz Cropp, Will Sims and Yan Jin (2012). "Perceived Professional Standards in Public Relations in China: Through the Lens of Chinese Public Relations Practitioners," Public Relations Review, Vol. 38, No. 5, pp. 704-710.
Kononova, Anastasia, Saleem Alhabash and Fritz Cropp (2011), "The Role of Media in the Process of Socialization to American Politics Among International Students" International Gazette, Vol. 73, pp. 302-321.
Li, Chunxiao, Fritz Cropp and Yan Jin (2010), "Identifying Key Influencers of Chinese PR Professionals' Strategic Conflict Management Practice: A Survey on Contingent Variables in Chinese Context," Public Relations Review, Vol. 36, No. 3, pp. 249-255.
Pang, Augustine, Fritz Cropp and Glen T. Cameron (2006), "Corporate Crisis Planning: Tensions, Issues and Contradictions," Journal of Communication Management, Vol. 10, No. 4, pp. 371-389.
Shin, Jae-Hwa, Glen T. Cameron and Fritz Cropp (2006), "Occam's Razor in the contingency theory: A National Survey on 86 Contingent Variables," Public Relations Review, Vol. 32, pp. 282-286.
Park, Jae-Jin and Fritz Cropp (2003), "An Exploratory Study of Marketers' Perceptions of Internet Reciprocal Communication Forms as Marketing Communication Tools," in Communication and Culture in Korea at the Crosswinds of Tradition and Change, a special publication of the Journal of Asian Pacific Communication, pp. 119-139.
Yoon, Doyle, Fritz Cropp and Glen Cameron (2002), "Building Relationships with Portal Users: The Interplay of Motivation and Relational Factors," Journal of Interactive Advertising, Vol. 3, No. 1.
Reber, Bryan, Fritz Cropp and Glen Cameron (2002), "Impossible Odds: Contributions of Legal Counsel and Public Relations Practitioners In a Hostile Takeover of Conrail Inc. by Norfolk Southern Railroad," Journal of Public Relations Research, Vol. 15, No. 1, pp. 1-25.
Reber, Bryan, Fritz Cropp and Glen Cameron (2001), "Mythic Battles: Examining the Lawyer-Public Relations Counselor Dynamic," Journal of Public Relations Research, Vol. 13, No. 3, pp. 187-218.
Cameron, Glen, Fritz Cropp and Bryan Reber (2001), "Getting Past Platitudes: Factors Limiting Accommodation in Public Relations," Journal of Communication Management, Vol. 5, No. 3, pp. 242-261.
Reber, Bryan, Stan Kaufman and Fritz Cropp (2000), "Assessing Q Assessor: A Validation Study of Q-Assessor Computer Based Q-Sorts versus Paper Sorts," Operant Subjectivity, Vol. 23, No. 4, pp. 192-209.
Yoon, Doyle and Fritz Cropp (1999), "Cultural Differences in Internet Advertising: A Content Analysis of Internet Advertising Between the United States and Korea," Sungkok Journalism Review, Vol. 9/10, pp. 73-90.
Pincus, J. David, Tony Rimmer, Robert E. Rayfield and Fritz Cropp (1993), "Newspaper Editors' Perceptions of Public Relations: How Business, News and Sports Editors Differ," Journal of Public Relations Research, Vol. 5, No. 1, pp. 27-45.
Updated: September 13, 2023