New York Alumni to Host a Discussion on the Next Century of Journalism
Missouri School of Journalism Graduates to Lead the Dec. 4 Conversation
Columbia, Mo. (Nov. 14, 2008) — New York alumni and guests can meet with friends and network while participating in an interactive discussion about the next century of journalism during an upcoming event.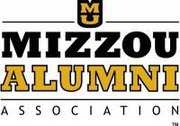 The meeting of the New York City chapter of the Mizzou Alumni Association will be held from 6:30-8:30 p.m., Thursday, Dec. 4, at Standard & Poor's, 55 Water St., in the Bayview Room on the 37th floor.
Seven New York-area alumni will lead a discussion about journalism for a digital globe. This conversation will be a continuation of the Futures Forum, a daylong event that was held during the recent centennial/dedication celebration in Columbia. More than 100 of the world's top journalists – many of them alumni – led a series of interactive discussions about the dynamic changes affecting future of the industry.
In addition, Dean Mills, dean, will provide updates about the School and the Reynolds Journalism Institute, including highlights from the recent centennial/dedication celebration. Photographs from the event also will be on display. Fritz Cropp, director of international programs, will share information about the New York summer program as well as other global ventures.
The evening will conclude with a showing of the four-minute music video "Coming Home Again." Jenn Schott, BJ '97, and Jack Smith, BA '62, wrote the song to honor the Missouri Journalism alumni on the occasion of the School's centennial. The upbeat lyrics, accompanied by a video, are a fitting tribute to the thousands of Missouri Journalism alumni who have, in the words of the song, gone "forth to be the best at what we do."
Those interested in attending should contact chapter president Tom Downs by Nov. 26. Cost is $20, and light appetizers will be available. Those wishing to send checks should send theirs to: New York Metropolitan University of Missouri Alumni Chapter, 119 West 57th St., Suite 1215, New York, NY 10019.
Program leaders for the discussion are:
Moderator: Kim Garretson, BJ '73
Garretson is a general partner at Realist Ventures & Advisory Services. He advises venture capital firms, early-stage consumer digital media companies, retailers and media companies on disruptive innovation. He began his career as a senior editor and technology columnist for Better Homes and Gardens.
Discussion Leaders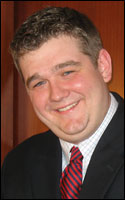 Jon Halvorson, BJ '04
Jon Halvorson is an account manager for OMG Digital. He works with Omnicom's top clients including Visa and Intel in driving innovation and best practices in digital marketing. His campaigns have been internationally recognized with a Cannes Media Bronze Lion, Jack Meyer's Innovation Award and an Effie.
Brian Hamman, MA '06
Brian Hamman joined The New York Times in 2006 as a Web developer working on internal tools for the newsroom. He now serves as assistant editor in the Interactive News Technology area and is forming a new team within to prototype editorial applications for the Web site.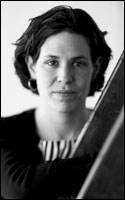 Becky Lebowitz Hanger, MA '00
Becky Lebowitz Hanger began her career as picture editor at The Palm Beach Post in West Palm Beach, Fla. Since early 2004, she has been a picture editor at The New York Times, where she was first the national picture editor and is currently the metro picture editor.
Jane Hwang, MA '03
Jane Hwang is the senior photo editor for abcnews.com. A former news photographer, she started photo editing in 2001 to give voice to photographers who are not usually in the newsroom. Prior to her current position as senior photo editor for abcnews.com, she was the projects photo editor at Newsday and a contributing photo editor at The New York Times as well as Newsweek magazine.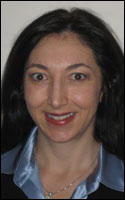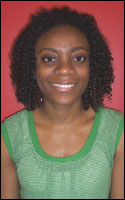 Emem Offong, MA '07
Emem Offong is a freelance graphic designer in New York City. She is currently at New York Magazine working on New York Look, the publication's award-winning fashion issue. She also designed its winter 2009 Weddings' issue. Previously, Offong was at InStyle working for the magazine and its special issues, including InStyle Weddings and Makeover.
Lori Taylor, BJ '89
Lori Taylor is the senior director of multimedia sales for ESPN where she manages a team of account executives representing the company's television, digital, print and radio media outlets. She joined ESPN in 1997 as a member of the launch sales team for ESPN The Magazine and has served as an account executive and sales manager for the publication.
Updated: April 30, 2020
Related Stories
Expand All
Collapse All
---