Journalism Professor David Herzog awarded the 2020 Provost's Award for Leadership in International Education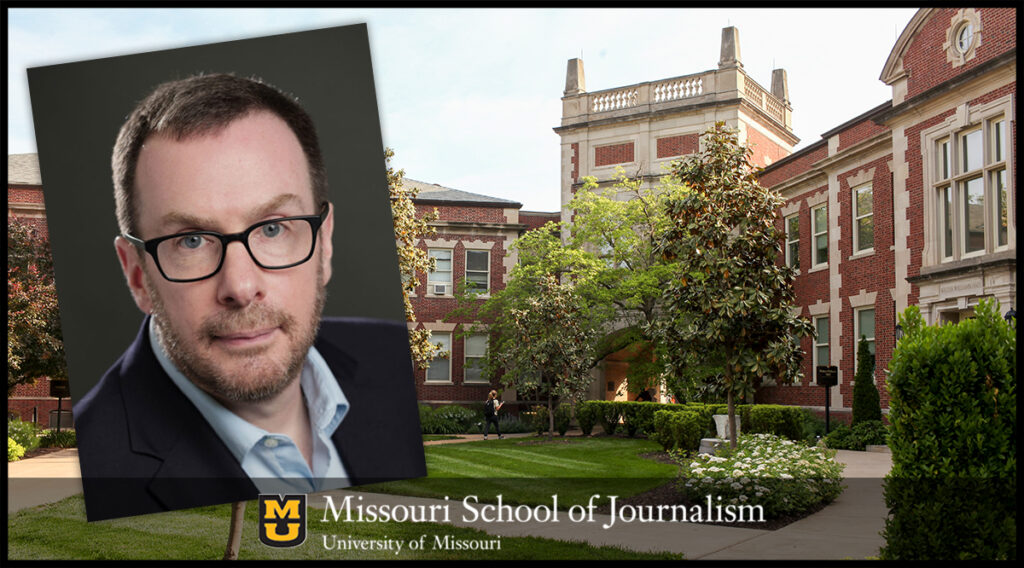 Columbia, Mo. (Nov. 24, 2020) — Journalism Professor David Herzog has been awarded the 2020 Provost Award for Leadership in International Education. The award carries with it a $1,000 prize and recognizes MU faculty who have provided outstanding leadership in strengthening MU's international dimensions.
"It's an honor to be recognized and join the roster of past winners from the J-School for this campus award," Herzog said. "Getting to spread the word about the Missouri Method to journalists, students and other professors around the world helps extend the reach of the school and university. I've found making these connections to be one the most meaningful parts of our service."
Herzog is a veteran investigative reporter, data journalist and educator with more than 30 years of experience. He enjoys discovering how journalists can use data analysis tools to uncover the news better. Herzog teaches data journalism to student and professional journalists. He speaks frequently about investigative reporting, data journalism and access to information.
"Professor Herzog's efforts in forging international relationships have been instrumental in cementing the School's unrivaled status as 'The World's Journalism School'," said Dean David Kurpius. "He has taught and advised hundreds of J-School students, as well as passed on knowledge and skills to journalists in their home countries."
Over the last 18 years, Herzog has furthered the reach of the School's hands-on method of teaching, known as the Missouri Method, training dozens of faculty members and professional journalists who have come to the School of Journalism from China, Iraq, Jordan, Kazakhstan, Kosovo, Mongolia, Panama, Pakistan, South Korea and Sudan in the arts of investigative reporting and data journalism. His efforts have seeded the development of numerous courses in investigative reporting and data journalism that are thriving today in these countries.
Herzog served as an adviser to the first university-based data journalism lab in China, Dy Dimension Data Media Lab, at Wuhan University. Since its launch more than five years ago, the Wuhan University lab has emerged as a leader both in teaching Chinese college students about data journalism and in promoting it among professionals.
As the academic adviser to the National Institute for Computer-Assisted Reporting, he helps guide data services for Investigative Reporters and Editors. IRE is a global organization with more than 5,000 members based at the Journalism School. He helps direct the Dow Jones News Fund's data journalism residency program for IRE.
Past Journalism faculty who have received this distinction include Randy Smith (2016), Stuart Loory (2005), Fritz Cropp (2001) and Byron Scott (1999).
Updated: November 30, 2020
Related Stories
Expand All
Collapse All
---