New Innocence Project Gives Students Investigative Reporting Experience and Legal Knowledge
Columbia, Mo. (Feb. 7, 2008) — When Missouri School of Journalism professor Steve Weinberg carried a Kinko's box into his intermediate writing course in the fall of 2006, graduate student Ben Poston had no idea how familiar he would become with its contents. Inside were details about Joshua Kezer, an Illinois teen convicted of murdering Angela Mischelle Lawless, a 19-year-old nursing student in southeastern Missouri in 1992.
Weinberg, a veteran investigative journalist and author, said he was looking for a student passionate about finding the truth to investigate the case, which had been reopened by police in 2006. Poston accepted the challenge, and a year after digging through a 1,200-page trial transcript, the St. Louis Post-Dispatch published his investigative report. But more importantly, a possible wrongful conviction was brought into the public eye.

Now, the Missouri School of Journalism is helping make sure that more potential wrongful convictions get the attention they deserve through a new Innocence Project, created in conjunction with law schools at MU and the University of Missouri–Kansas City. Innocence projects around the country perform research and advocacy related to awareness and overturning wrongful convictions.
The MU Innocence Project is using the Midwestern Innocence Project, headquartered at UMKC, as its foundation. Weinberg's idea is to expand the project from UMKC to other University of Missouri System schools in order to "inject UM system funding, train students and faculty in for-credit courses, and get the word out across the state, not just in metropolitan Kansas City."
A majority of the funding comes from administrative offices at the Columbia campus, the University of Missouri System and the UMKC Law School, Weinberg said. Best-selling author John Grisham made a special trip to Kansas City to speak at a fundraising dinner last year, giving the project a much-needed funding boost.
The Need for Journalists
"Innocence Projects at other universities almost without exception have involved just law students," Weinberg said. "We want to expand the horizon of what's possible in a university setting."
An Assignment with Real-World Impact

As a journalism graduate student, Ben Poston had no idea his master's project would have a real effect on the world. That is, until he read a 1,200-page trial transcript detailing what he thought could be a wrongful conviction.

Nearly 14 years before Poston opened that Kinko's box and began a yearlong investigation, 19-year-old nursing student Angela Mischelle Lawless was brutally murdered in rural Benton, Mo.

At the time, reserve deputy Rick Walter was the first to respond to the scene on Interstate 55 in southeastern Missouri, approaching Lawless' car to find her body. Years later, as the Scott County sheriff, Walter still felt uneasy about the investigation and trial that led to Joshua Kezer's 1994 conviction. So Walter did something unprecedented: He reopened a closed case that produced a conviction.

The Bryan Cave law firm in St. Louis took the case pro bono in September 2006 and later discovered that Walter had reopened the case.

That's when Poston went to work on the case as well. He sorted through the preponderance of legal documentation and spent his weekends traveling to interview witnesses, lawyers and law enforcement. Juggling coursework and his project was no easy task, but through his research he uncovered many holes in the case. No DNA evidence linked Kezer to the scene. No murder weapons or eyewitnesses were found, and the jailhouse snitches that helped convict Kezer kept changing their stories. One key witness likely misidentified Kezer.

The Innocence Project in New York City took Kezer's case in the summer of 2007 and assisted in additional DNA testing. Then, nearly two years after he reopened the case, Walter went on record to say he had found no evidence that Kezer murdered Lawless and agreed to testify on his behalf were a new trial granted.

Poston spent months researching, interviewing and writing, using every resource he gained as a student in the master's program. The investigative skills he learned are invaluable to all careers in journalism because they require critical thinking, patience and most of all, persistence.

All of Poston's work paid off when his article was published in the St. Louis Post-Dispatch on Nov. 25, 2007. Attorneys at the Bryan Cave Law Firm continue to work for Kezer's release.

"It's gonna be a great day when that happens," Poston said.

Read Poston's story at:
thepostonreport.blogspot.com
A team of Missouri Journalism students and law students from both schools will work on cases pre-screened by the staff at the Midwestern Innocence Project. It's a partnership that is not only good experience for students, but also takes advantage of the skills journalists can bring to an investigation, Weinberg said.
Weinberg said journalists and lawyers have a different mindset when searching for information. Lawyers are prohibited from talking to certain people when they are working on cases, whereas journalists have no prohibitions. Sometimes journalists' writing skills can help with legal briefs, and judges like to read well-written pieces.
"Journalists know how to tell a story better when you're trying to inform a lot of people," Weinberg said. "They can reach more people and reach them more effectively than the average lawyer."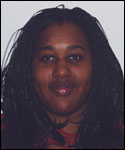 Weinberg is teaching an introductory Innocence Project course this semester, which will be a collaborative effort between students at both campuses. Students will investigate submitted cases as approved by the project's legal director, Tiffany Murphy, and will look for possible wrongful convictions. A second-semester fieldwork course will follow, where students will gain hands-on experience in the investigative reporting process.
"In the first semester, students will learn a lot about the criminal justice system and the important factors that lead to innocent people being convicted," Weinberg said. "The second semester, students will probably work on a bunch of cases, screening and investigating."
Murphy, who recently joined the UMKC campus as an assistant clinical professor, said the experience will be a tremendous benefit to all students involved.
"The project will allow students, both at the law and journalism school, the opportunity to develop and investigate issues surrounding actual innocence cases," Murphy said. "They will be involved in the review of records and records gathering, determination of how cases should be investigated and litigated, and then implementing that strategy. The joint effort between the law and journalism students will allow both groups to understand how various skills and talents are utilized in post-conviction case development and litigation."
Collaboration and Hands-On Experience
This semester, 15 journalism and 16 law students are enrolled in the project at MU. Sixteen law students are enrolled at UMKC. Leaders plan to expand to the Rolla and St. Louis campuses in the future.
The students will work together through planned videoconferences, e-mails and face-to-face meetings. Students at both campuses will have access to lengthy documents on the Internet.
"Because all of the case materials will be online, students from both schools will collaborate in their assessment of cases," Murphy said. "Our cases come from all over the state and often from several surrounding states. This allows both schools to discuss various techniques and ideas on how best to tackle the various problems that arise during their case review. Some of the classes and clinical discussions will be taught via video conferencing and joint classes at both campuses."
The collaboration and coursework will help journalism students become better reporters and editors, Weinberg said. He hopes it will "plant seeds for students to look critically at cases." Poston's experience is the model for what Weinberg hopes students will gain from the new program.
"To know how much effort went in on my end, and how much time Kezer's legal team spent on it, it's just amazing how much goes into freeing one person," said Poston, who received his master's degree in 2007 and is now a reporter for the Milwaukee Journal Sentinel.
At the beginning, Poston, like many students, did not have an extensive legal vocabulary and had little experience reading lengthy testimony and depositions. But he gained those skills by working closely with Weinberg on sifting through thousands of documents for the Kezer story. Poston also received help from his master's project committee members, two of whom were staff members of Investigative Reporters and Editors: Brant Houston, then director of the organization, and David Herzog. Poston said his work helped him become a better interviewer, after interviewing more than 40 people and working on the story for the better part of a year.
"It made me appreciate how much effort goes into a story like that," Poston said. "It's not something you can do in a couple of weeks."
Locally, the Innocence Project will provide better coverage of the criminal justice system in Columbia. Local articles on the criminal justice system may be published in the School's real-world media outlets: the Columbia Missourian; Vox, a weekly city magazine; or KBIA, the local NPR-affiliate radio station staffed by students. According to Weinberg, some students might have a chance at freelancing outside of the city like Poston did.
While not all students want to pursue investigative reporting as a career, Weinberg said the program will provide practical skills valuable to all reporters, especially those covering crime beats.
"The chances are very good that every student will work on at least one real-life case where we think there is a likelihood of wrongful conviction," Weinberg said.
And while Poston's work was a prelude to the official opening of the Innocence Project, he said the opportunities Weinberg gave him – and those he will give to other students – are invaluable.
"It's wonderful for Mizzou," Poston said. "Under Steve's tutelage, leadership and guidance, the students can really do some amazing work this semester."
Updated: April 28, 2020
Related Stories
Expand All
Collapse All
---