Mark Horvit to Lead School's State Government Reporting Program
He Will Create a New Model for Statehouse Coverage, Involve School's 7 Professional Newsrooms
Columbia, Mo. (March 24, 2016) — Dean David Kurpius has named Associate Professor Mark Horvit to lead the School's State Government Reporting Program in Jefferson City, effective Aug. 15. He succeeds Phill Brooks, who directed the program from 1972 until his retirement in May 2015.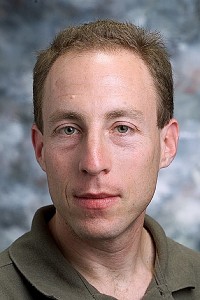 Horvit currently serves as executive director of Investigative Reporters and Editors, which is headquartered at the School, while teaching one class in investigative reporting. In his expanded position, he will create a new model for statehouse coverage and involve the School's seven professional newsrooms that serve as hands-on learning laboratories for Missouri School of Journalism students.
"The role of journalism in a democratic society has never been more important," Kurpius said. "Mark's administrative work at IRE as well as his reporting and editing background make him uniquely qualified to train those who cover complex legislative activities."
At IRE Horvit oversees training, conferences and services for more than 5,000 members worldwide, and for programs including the National Institute of Computer-Assisted Reporting (NICAR) and DocumentCloud. He serves as a member of the board of directors of the National Freedom of Information Coalition and the Sunlight Foundation. Horvit previously served as projects editor at the Fort Worth Star-Telegram. He worked as a reporter, editor and on the projects teams at newspapers in Texas, North Carolina, Missouri and Florida.
The search for a new executive director will begin immediately, said Sarah Cohen, IRE's president. "We're very sad to see Mark leave, but happy for him and grateful for the eight years he devoted to IRE."
Missouri has been IRE's home base for 40 years, and has served as a key partner in the organization, she said. "Mark's new position will help fill the need for the next generation of investigative journalists. We look forward to continuing this mutually beneficial relationship with the Missouri School of Journalism."
Updated: June 15, 2021
Related Stories
Expand All
Collapse All
---