Alumna Barbara Laker, BJ '79, Wins the Pulitzer Prize for Investigative Reporting
By Lauren Walsh
Master's Student
Columbia, Mo. (April 28, 2010) — Missouri School of Journalism alumna Barbara Laker, BJ '79, and her colleague Wendy Ruderman have won a 2010 Pulitzer Prize for investigative reporting. The winning work, "Tainted Justice," was a yearlong series by the Philadelphia Daily News that exposed the questionable tactics of a police narcotics squad. Their editor praised the team's "old-fashioned journalism."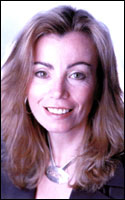 Laker and Ruderman worked together for six months investigating drug informant Ventura Martinez. They knocked on doors in the city's toughest neighborhoods and pored over thousands of the Narcotics Field Unit's suspicious search warrants and arrest records to compile the series. Laker was even slapped and chased by a woman she tried to interview.
Their series resulted in an FBI probe and the review of hundreds of criminal cases. The stories also led to the suspension of four Philadelphia police officers and forced the review of dozens of drug arrests made by the unit.
Laker, a native of Kent, England, came to the United States when she was 12. Her early semesters at the University of Missouri did little to suggest she would one day win journalism's highest honor. Laker liked to party and only had a 2.3 GPA when it came time to apply to the School. She needed at least a 3.5 semester to raise her grades to the admission level.
"I went to the dean of journalism and asked him what I needed to get in. He told me not to bother. I wouldn't make it. I cried all the way home and realized I had to buckle down to get my dream. I made a 4.0," Laker said.
The pressure to excel increased in her first journalism class, when her professor told the students that half of them would flunk out.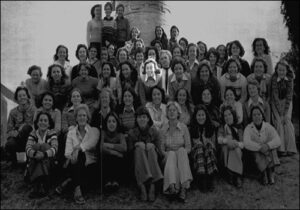 "In the News 105 class I sat in the pit – it literally was a pit – and we all had old-fashioned typewriters," Laker said. "The professor read a bunch of facts and told us to write a lead in 10 minutes. I didn't know what I was doing. Slowly, I learned."
Another reality check came while writing her first feature story for Professor George Kennedy.
"I went up to him to get my grade. He tossed the story back at me and told me it was 'a bunch of crap.' He was right," Laker remembers. "Kennedy helped raise my standards and understand what it took to be a good reporter. He taught me that to do a good story, you need details. He taught me to use every sense I had, including smell, touch, sight and sound. He taught me to notice what people don't say, not just what they do."
Laker, who earned her bachelor's degree in journalism in 1979, appreciates the education she received at the Missouri School of Journalism.
"The professors gave me practical experience. I had no surprises when I started working in the real world. They taught me my craft, a job I love," she said.
After graduation, Laker went to work for the Clearwater (Fla.) Sun. She immersed herself into the job, earning $175 for 80 hours of work each week. Stints at the Atlanta Journal-Constitution, Dallas Times-Herald and the Seattle Post-Intelligencer followed before Laker joined the Philadelphia Daily News in 1993. There, she has been a general assignment reporter, assistant city editor and an investigative reporter.
"I wanted to be a reporter since high school when Watergate broke. It made me believe that journalists could change the world. I was an idealist, and I guess I still am," Laker said.
Updated: May 8, 2020
Related Stories
Expand All
Collapse All
---