Kara Tabor Wins 2017 Google News Lab Fellowship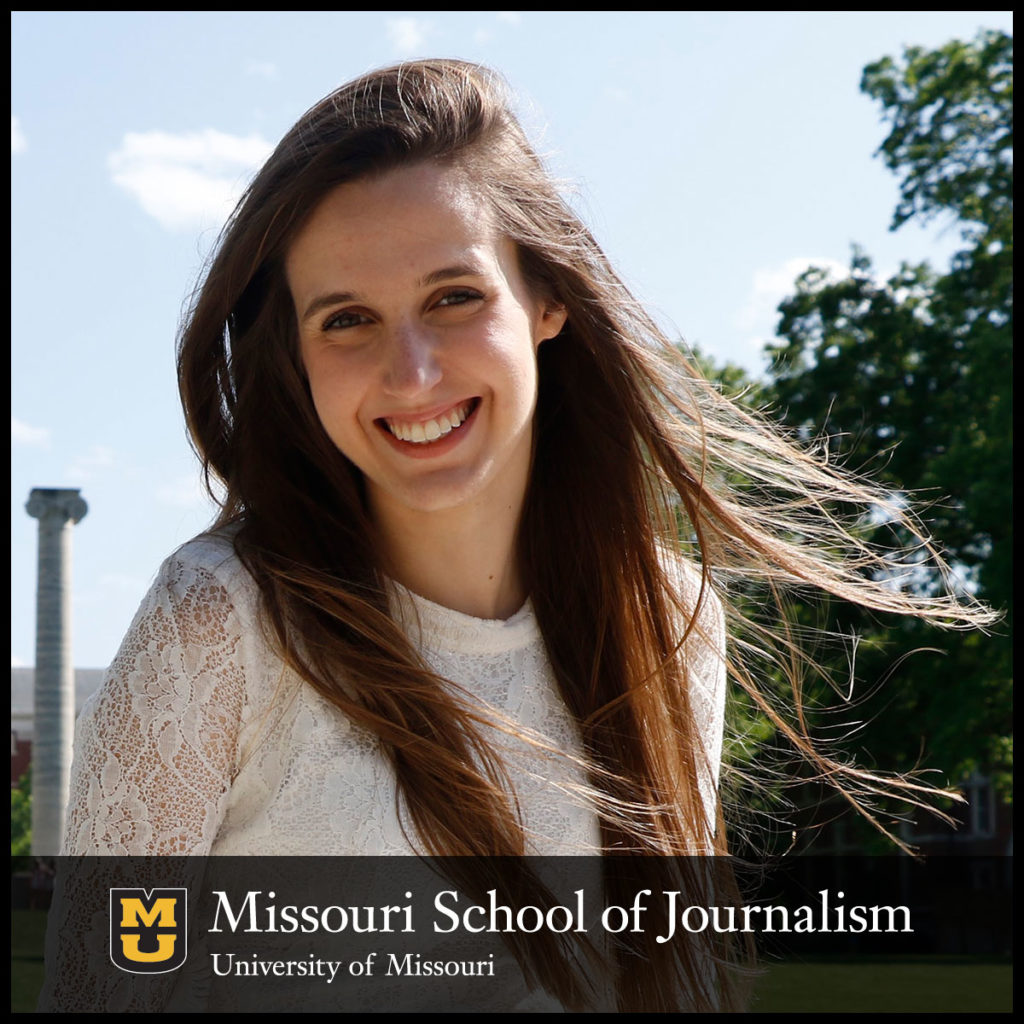 Kara Tabor is one of eight students from across the country to be chosen for the highly selective 2017 Google News Lab Fellowship.
She Is One of Eight Students Selected Nationally; Will Serve as an Intern with the Center for Investigative Reporting
By Yue Tang
Columbia, Mo. (March 23, 2017) — Missouri School of Journalism master's student Kara Tabor is one of eight students from across the country to be chosen for the highly selective 2017 Google News Lab Fellowship.
The Google News Lab Fellowship offers students interested in journalism and technology the opportunity to spend the summer working at relevant organizations across the U.S. While the work of each host organization is unique, fellows have opportunities to research and write stories, contribute to open source data programs, and create timely data to accurately frame public debates about issues in the U.S. and the world.
The 10-week fellowship begins with an orientation at Google's World Headquarters in Mountain View, California. Fellows then spend the next nine weeks embedded in projects at host organizations. Tabor will work at the Center for Investigative Reporting, a nonprofit news organization based in Emeryville, California. CIR investigates government fraud and waste of taxpayer funds, human rights violations, environmental degradation and threats to public safety. The fellowship will allow Tabor to develop her data analysis and statistical skills as well as continue learn how to integrate quantitative content into story forms such as radio.
Other fellowship sites are Poynter, Witness Media Lab, Investigative Reporters and Editors, ProPublica, Pew Research Center, American University Matter and Nieman Lab.
Tabor, BJ '16, is studying data reporting. She concentrated on entrepreneurial journalism as an undergraduate. Tabor is an audio reporter and producer who works for Investigative Reporters and Editors and KBIA-FM, mid-Missouri's NPR affiliate and one of the school's six professional newsrooms. Her past journalistic experiences include working for Minnesota Public Radio and Missouri Business Alert.
Tabor will receive a stipend of $8,500 and a travel budget of $1,000 during the 10-week program with the Center for Investigative Reporting this summer.
"I'd like to be a data reporter or editor in an audio-centric newsroom, so having this time to strengthen my quantitative and analytical skills will help me continue down that path," Tabor said.
Tabor said the experience she has gained at the school helped her qualify for this fellowship. She said her work in convergence journalism taught her how to be an agile reporter and producer. Newsrooms and organizations such as KBIA, IRE, the National Institute for Computer-Assisted Reporting and Missouri Business Alert have allowed her to apply the knowledge she gains through the Missouri Method framework.
Tabor is the second student with a Missouri connection to be selected as a fellow. Jessica Park, BJ' 14, was selected as a fellow in 2015 while she was a master's student at Stanford University.
"It's a big deal to be named a recipient," said Sarah Hutchins, IRE editorial director. "We're all very proud of her accomplishment."
Updated: October 14, 2020
Related Stories
Expand All
Collapse All
---