7 Alfred Friendly Fellows to Train at the Missouri School of Journalism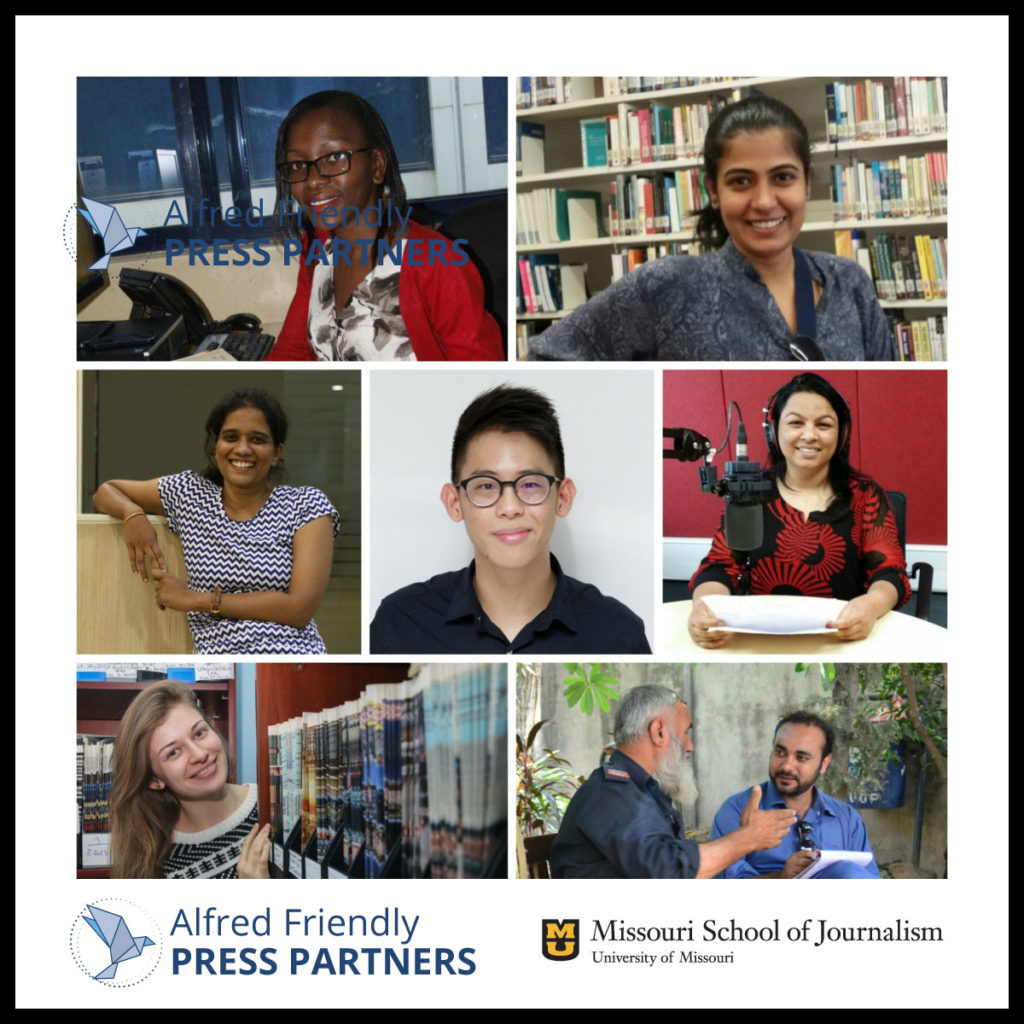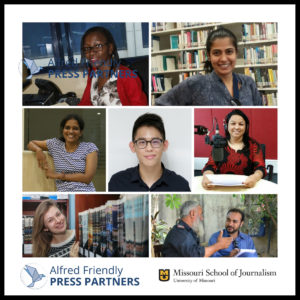 Preparation Will Include 2 Weeks of Hands-on Experience in School's Professional Community Newsrooms
Columbia, Mo. (March 7, 2017) — The seven reporters and editors joining the Alfred Friendly Press Partners fellowship program beginning March 16 have covered wars, terrorist attacks, disasters, social conflicts and corruption scandals, and they've practiced enterprising journalism despite repression and censorship.
The Fellows – from Malaysia, Nepal, India, Pakistan, Kenya, Ukraine and Cuba – will spend six months getting hands-on experience and leadership skills they'll need to become more effective journalists and to make a profound impact in their home newsrooms.
The 2017 Fellows will train at the Missouri School of Journalism and work for five months for a diverse group of media outlets across the country, from newspapers in San Francisco, Minneapolis and Chicago to the fact-checking website Politifact and the public television station in Kansas City.
Missouri journalism faculty members have been training fellows for years, and in January 2014 the Alfred Friendly Foundation moved the fellowship program from Washington, D.C., to the Missouri School of Journalism. The Alfred Friendly Press Partners have trained more than 300 reporters, editors and broadcasters from 82 countries since 1984. [More]
Updated: August 15, 2019
Related Stories