Doctoral Candidate Yang Cheng Wins 'Extra-Outstanding Award' from Chinese Government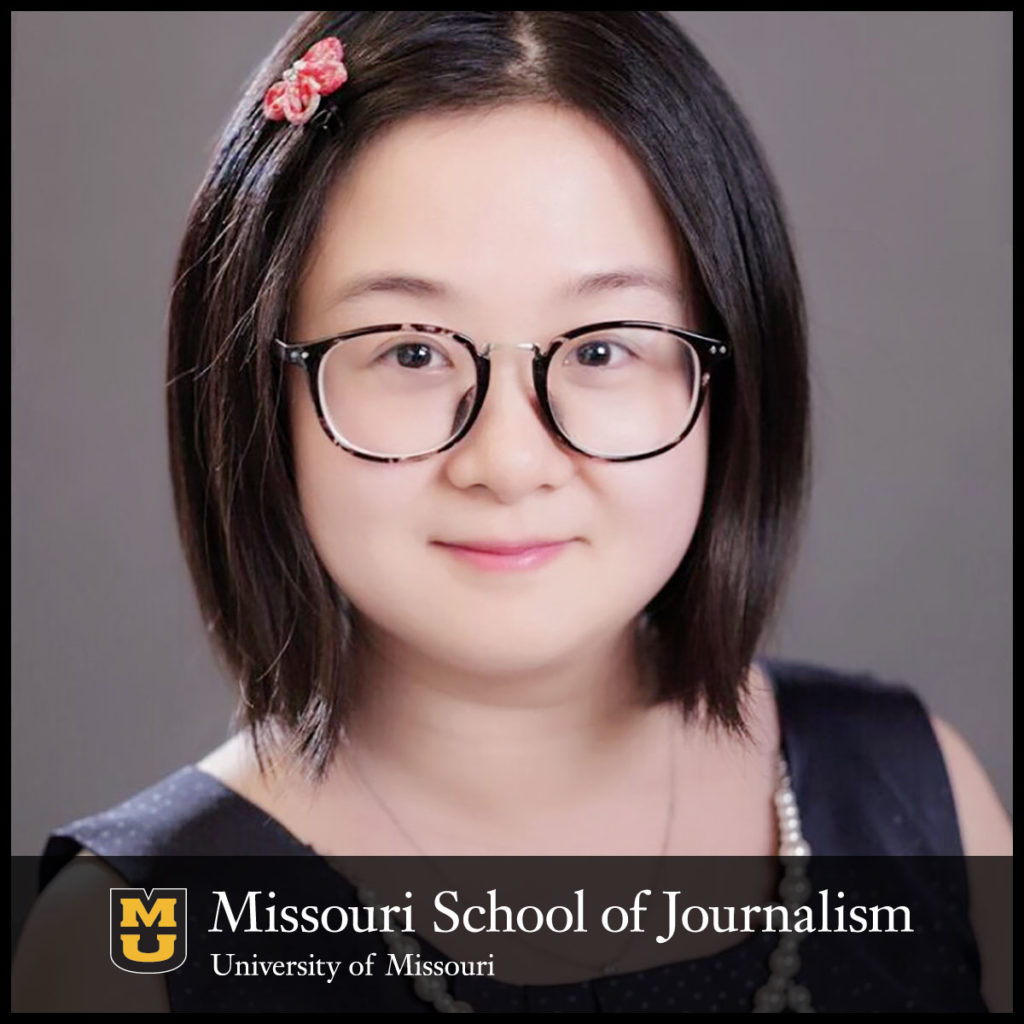 Doctoral candidate Yang (Alice) Cheng is the recipient of the highly-selective 2016 Chinese Government Award for Outstanding Self-Financed Students Abroad.
She Is One of Only 10 Worldwide to Earn the Highly Selective Recognition
By Yue Tang
Columbia, Mo. (March 29, 2017) — Yang (Alice) Cheng, a doctoral candidate at the Missouri School of Journalism, is the recipient of the highly-selective 2016 Chinese Government Award for Outstanding Self-Financed Students Abroad. Only 501 students worldwide were selected for the honor, which is awarded by the China Scholarship Council (CSC).
Cheng received an additional recognition, that of being one of 10 selected as "extra-outstanding award" winners. These will receive a $10,000 prize.
The Consulate General of the People's Republic of China in Chicago will present Cheng with her award at an upcoming ceremony.
Cheng is the first non-science, technology, engineering and mathematics student to ever receive the extra-outstanding award designation. Cheng is also the first winner of this extra-outstanding award from University of Missouri.
The award recognizes the academic excellence of non-government-funded Chinese students studying overseas in 32 countries and is granted across all fields of study. Only those with outstanding performance in their doctoral studies are considered by the award selection panel, and no more than 501 young talents will be granted the award each year all over the world. The Chinese government founded the award in 2003, and it is sponsored by the Chinese Ministry of Education,
Cheng expressed thanks to her adviser, Professor Glen Cameron, her parents, husband and baby Cameron, in addition to the committee who reviewed her application.
"The outstanding academic award is a great honor and important recognition for me, as a young scholar who is focused on social science research," Cheng said.
Beyond her doctoral studies, Cheng is a MBA candidate in the University of Missouri's Trulaske College of Business. After graduation, she will join North Carolina State University as a tenure-track assistant professor in public relations. Cheng teaches research methods, strategic communication and global communication in the U.S. and Hong Kong.
Her research interests include social media effects, relationship management, crisis communication and agenda-setting/building research. Her research has been published in leading academic peer-reviewed journals, including New Media and Society; International Journal of Communication; Journal of Contingencies and Crisis Management, Telematics and Informatics; Public Relations Review; Asian Journal of Communication; China Media Research; and the Journal of Radio and Television Studies, among others.
Cheng also has presented research papers at top international conferences, including the Association for Education in Journalism and Mass Communication, National Communication Association and the International Public Relations Research Council.
Among the awards Cheng has received are the Grunig PRIME Research Fellowship in 2015; the Top Student Paper Award from the International Communication Association in 2014 and 2016; several Best Student Paper ICA awards from in 2013-16; the Peter Debreceny Corporate Award in the OPRRC in 2015; and the Kaiser Graduate Students of Color Award in 2015.
Updated: October 16, 2020
Related Stories
Expand All
Collapse All
---